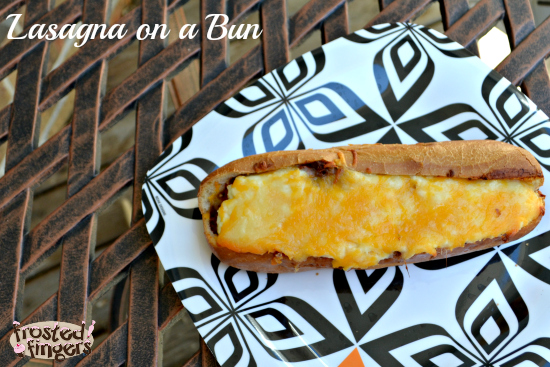 Two weeks ago I went through all of my magazines gathering dust, finally, to look for recipes in them and get rid of them. I came across one in Taste of Home for Lasagna on a Bun. I thought it was interesting and would give it a try. When I had it at dinner, I wasn't extremely impressed but the whole family loved it. The next day I reheated one for lunch and this time dipped it in extra sauce and really liked it. I tend to like more sauce on things than my husband. I do think that next time I will butter the bread and add some garlic salt to it and toast it before adding the fillers to create a garlic bread base. I think that will add all the difference!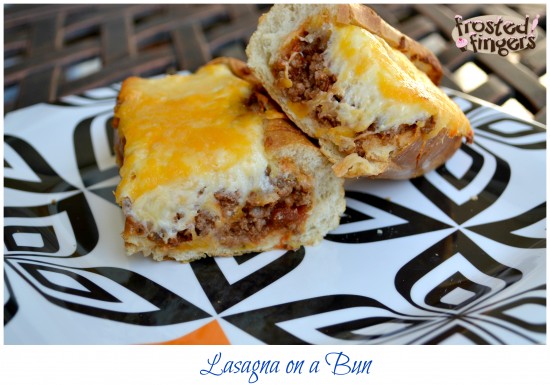 Lasagna on a Bun
Ingredients
8

hoagie buns

1

pound

ground beef

1

cup

spaghetti sauce

1

tablespoon

garlic powder

1

tablespoon

Italian seasoning

1

cup

ricotta cheese

1/4

cup

grated Parmesan cheese

1

cup

shredded cheddar cheese

divided

1

cup

shredded mozzarella cheese

divided
Instructions
Preheat oven to 350°. Make a 2-in.-wide V-shaped cut in the center of each bun to within 1 inch of bottom. Remove cut portion and save for another use (I put it in the freezer to use for breadcrumbs). Place buns on an ungreased baking sheet.

In a large skillet, cook beef over medium heat 6-8 minutes or until no longer pink, breaking into crumbles; drain. Stir in spaghetti sauce, garlic powder and Italian seasoning; heat through.

Meanwhile, in a small bowl, mix ricotta cheese, Parmesan cheese and half of the cheddar and mozzarella cheeses. Spoon meat sauce into buns; top with ricotta mixture. Cover loosely with foil.

Bake 20 minutes. Sprinkle tops with remaining cheddar and mozzarella cheeses; bake, uncovered, 3-5 minutes or until cheese is melted.