Note: This article is sponsored by Pillsbury®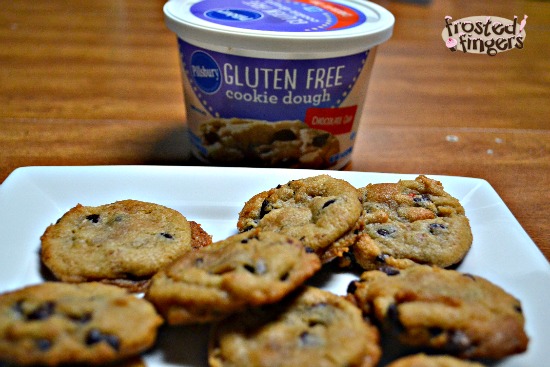 I was recently sent some of the new Pillsbury Gluten Free Cookie Dough to try. They also sent me pie crust and pizza dough, but with vacation, we haven't had a chance to try that yet. These cookies were simple to throw in the oven and bring on vacation with us! All I did was preheat my oven, put some parchment on a cookie sheet, scoop the dough out with a cookie dough scoop and bake! Fresh, delicious cookies in less than 15 minutes!
With a 130-year history, Pillsbury has collected a veritable wheelhouse of dough products and food ideas–and Pillsbury loves to share them with their friends! Need a quick rundown on what Pillsbury makes? Drum roll, please… Pillsbury products include Crescent Rolls, biscuits of just about every variety, sweet rolls, cookie dough, refrigerated and frozen pie crusts, as well as a few frozen breakfast delights. And now, Pillsbury offers three varieties of gluten free dough!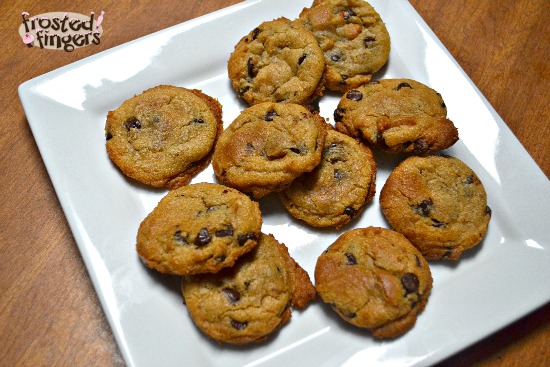 My whole family enjoyed these cookies and didn't notice anything different about them. They didn't hold up well in the bottom of the cookie bag, though. A few days into vacation and they were dust at the bottom of the bag. The nice thing, though, is that you don't have to make the entire batch at once. Scoop out what you want to eat, bake them and enjoy.
NEW Pillsbury Gluten Free Dough is available in three varieties, found in convenient tubs in the refrigerated aisle: Pie and Pastry Dough, Chocolate Chip Cookie Dough, and Thin Crust Pizza Dough.
Chocolate Chip Cookie Dough
• 14.3 oz. tub for easy storage
• Makes approximately 16 2" cookies
• Classic Chocolate Chip variety
• 110 calories per serving
For more information on the Gluten Free Cookies and other dough varieties, please visit the Pillsbury page.