Note: I received a full day rental of a Pontoon in exchange for this review from Dells Watersports. All opinions are my own.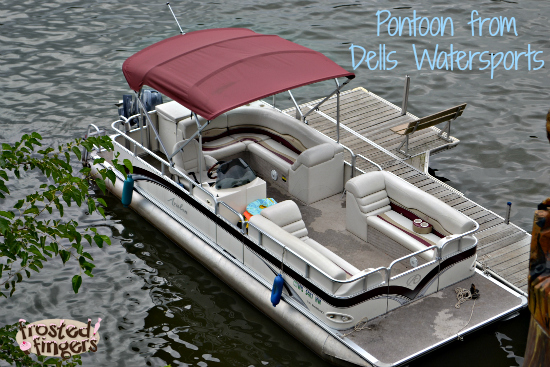 Every year when my family visits Lake Delton in Wisconsin Dells, WI, we spend a day on a pontoon just floating around and enjoying the weather. We always rent from Dells Watersports. They have two locations on Lake Delton:
Dells Watersports at Hwy 12
Main Location:
Located on Highway 12. One mile west of
Interstate 90/94 Exit 92
255 Wisconsin Dells Parkway South,
Wisconsin Dells, WI 53965
608-254-8702

Dells Watersports at Port Vista:
1280 East Hiawatha Drive,
Wisconsin Dells, WI 53965
608-253-7696

I'm not sure how I never managed to get a picture of Buddy while on the boat! We fed the ducks and seagulls, had lunch, and just rode around the lake for a few hours. The kids just love sitting on the boat taking everything in. We almost didn't get our rental this time because we woke up to rain with rain in the forecast all day long. By noon, though, it had basically cleared up and we enjoyed our day. It was a little chilly on the water and I was mad at myself for not bringing down my sweatshirt. We always dock at the Cliffside Resort to get family members and our stuff since that's where my inlaws always stay.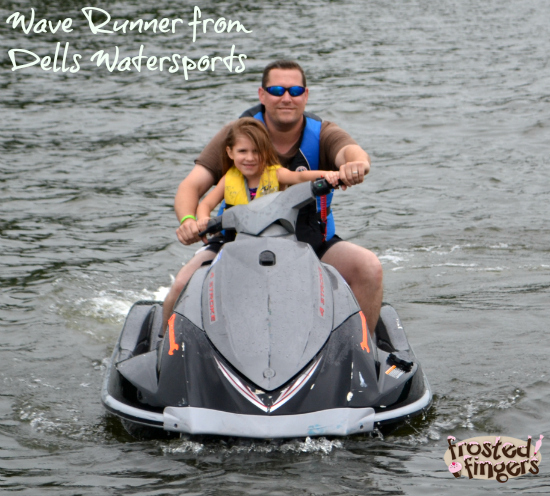 Dells Watersports also rents out waverunners and so much more. We usually rent a waverunner for 1-2 hours the same time we have the pontoon and the dads take turns taking all the kids out for rides. Little Man was the only one that didn't want a ride this year. He was really worn out that day, though, and I think it had more to do with being tired than scared. The other kids had a blast going out with Daddy/Uncle Charlie for a ride around the lake.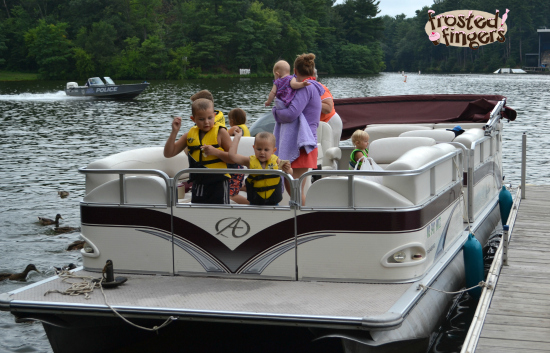 If you want a day of lake leisure, I'd check out Dells Watersports. Another nice thing is that they have life jackets for all ages that they will provide for you as well. Here are a few of the rental rates:
13 person Pontoon:
$85.00 Per hour
$125.00 Per 2 hours
$175.00 Per 4 hours
$250.00 Day
Waverunner:
$60.00 Per 1/2 hour
$89.00 Per Hour
$165.00 Per 2 Hours
$265.00 Per 4 Hours