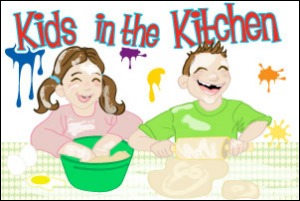 When we moved into our house we were blessed/cursed with two cherry trees in our backyard. Cursed because my silly dog is allergic to everything and she eats all the cherries that drop on the ground once they start getting ripe. This is the first year we've tried to do anything with the cherries. We've had a ton of friends come over this year to pick the trees and there are still more cherries than anyone can deal with on them! I have four bags of cherries in my fridge waiting for them to be pitted and frozen. (Hopefully I will have taken care of that by the time you read this as I am writing it on the 19th and this post goes live on the 26th!)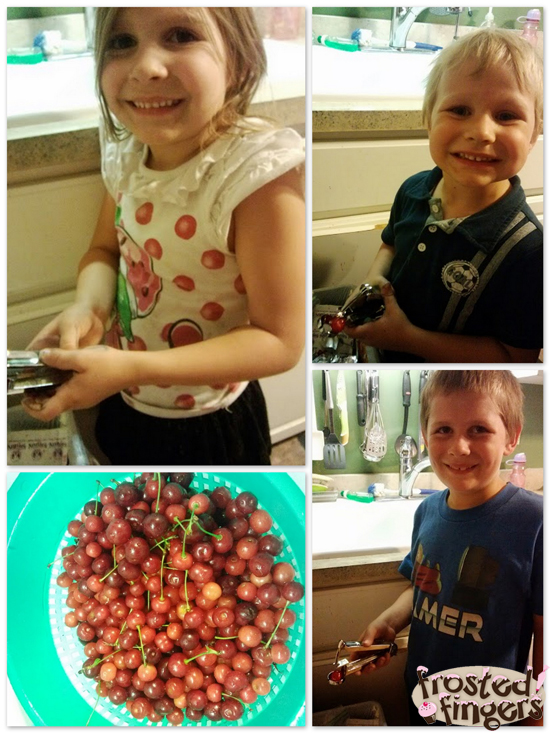 So far I've made two different cherry recipes. These aren't the cherries you can just eat, they're sour, not sweet. I've made a cherry crisp, which everyone loved and some cherry pork chops, which I shared earlier this week. The kids are definitely over the cherry picking. They didn't have much interest in pitting them, either. They each did one or two and were done.
Did you have fun in the "kitchen" this week? Did you try a new food or a new kid friendly restaurant? Did your littlest ones use their snacks to count to 10? We invite you to share your experiences, photos, stories or recipes that include your #kidsinthekitchen.
Come join me and my co-hosts, Melinda at Look What Mom Found and Sara at Sensibly Sara, each week linking up a post, new or old, that feature the theme Kids in the Kitchen. It doesn't matter what you are doing as long as you are doing it together, enjoying it and learning something along the way.
preparing healthy snacks
having a tea party
discovering a local restaurant that your kids love
creating new family friendly recipes
Don't have a blog? Share an instagram photo or Facebook update.