Note: I participated in a campaign on behalf of Mom Central Consulting for Kohl's. I received a promotional item as a thank you for participating.

I can not believe that back to school is just around the corner. Did we not just start summer vacation? This summer has been super busy and has gone by so fast! It's now time to start getting the kids ready for school. I have a conference this week so I won't be shopping this week, but next week is my last free week before school starts, so we'll be hitting the store for some new back to school styles for the older kids.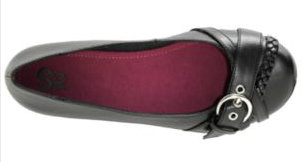 The majority of the time when I shop at Kohl's, I shop for myself because they have Gloria Vanderbilt jeans and those are the only ones that seem to fit my body right. Being pregnant, though, I won't be doing much shopping for myself there since their maternity section is usually one to two racks of clothes. 🙁 I love that when I'm not pregnant I can find all sorts of styles at Kohl's from casual to dressy! I did go shopping last week because of my conference and got those cute shoes above with a top and maternity dress.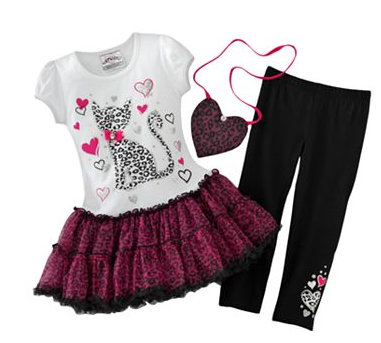 The kids section is always fun, because you can normally find some really good deals on the clothes that they have on the shelves, the kind that you can usually mix and match. I believe it is the Jumping Beans brand that you can get the great deals on. Monkey loves to wear dresses. She would wear a dress or skirt every day if I would let her. (The big fight comes when I tell her she needs to wear pants under it in the winter.) Buddy's favorite clothes are a t-shirt with track style pants. He hates jeans! We definitely need to stock up on his track pants, because he put holes in every pair of his.
I can't wait to go shopping with the kids and share with you what I bought. I'll probably have the post up in about two weeks. When you shop at Kohl's, what do you like to buy?