Note: I am a member of the Collective Bias® Social Fabric® Community. This shop has been compensated as part of a social shopper insights study for Collective Bias and Mariano's.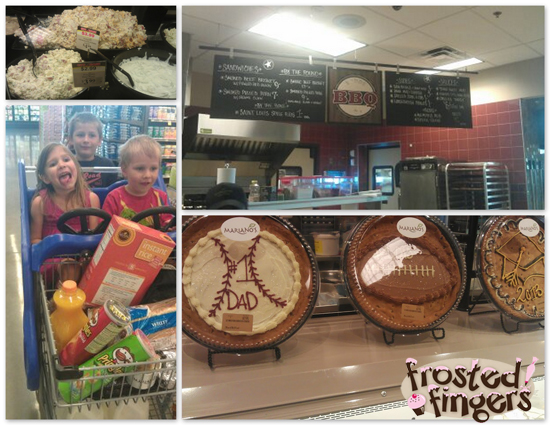 Last week I took the kids shopping at Mariano's in Frankfort, IL, because we were going to have a Father's Day picnic in the park that night. We picked up some Todd's BBQ which is a section inside of the store (and only located at the Frankfort and Harwood Heights locations.) I absolutely love shopping at #MyMarianos and wish I had a location closer than 30 minutes away. Mariano's is more than a grocery store. They have a smoothie bar, gelato bar, fresh squeezed orange juice, bakery, deli, salad bar, olive bar, and at some locations: Todd's BBQ. When we were there on a Thursday afternoon, they had people walking around the store with sample trays. They were all extremely friendly and helpful.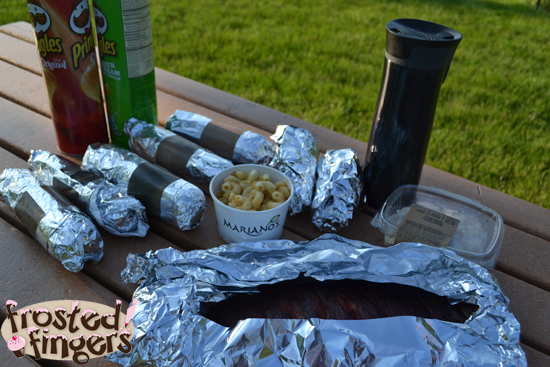 We picked up ribs, grilled corn on the cob, baked macaroni and cheese, steakhouse potato salad, hot dogs and potato chips for our picnic. I heated up the hot dogs at home before we left and wrapped them in foil to help keep them warm. My husband and Buddy really enjoyed the ribs. They were a little too smokey and tough for me, but I don't like a smoked flavor on anything. They did have a good amount of meat on the bones, though, they were definitely not scrawny ribs. I absolutely loved the steakhouse potato salad and corn on the cob. I wish I'd have gotten more of the potato salad.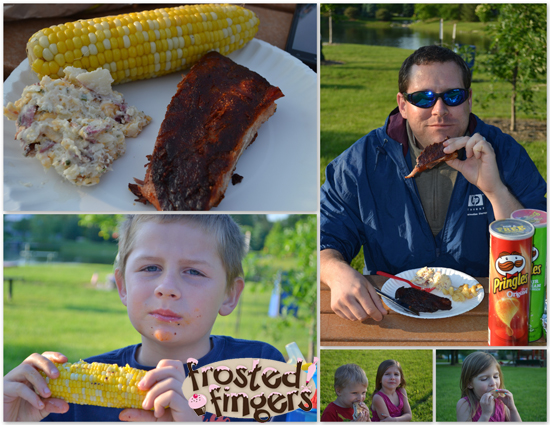 The kids love visiting our local park to eat dinner. We did it once when Daddy was out of town, too. I think they loved it a lot more with Daddy there, though. Daddy is more of a player at the park. I'd rather let the kids play while I relax.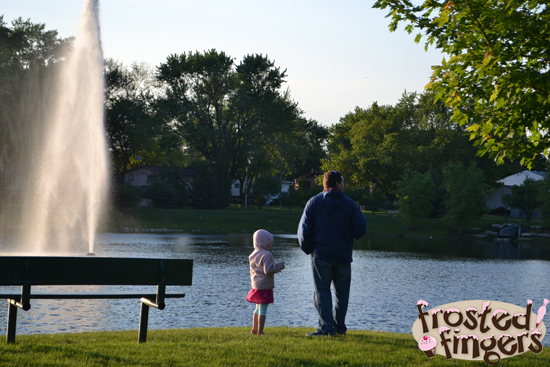 Before headed over to play at the park, Monkey took a walk with her Daddy to see if there were any ducks to feed the remainder of her bun. There were no ducks at this visit, unfortunately. I love this park, it has the pretty fountain in the middle of a lake and a ton of different things for the kids to do. Had we had more time for our picnic, we could have brought a bat and ball or frisbee to throw around. We didn't get to the park to have dinner until 7pm, though, because Daddy was working late.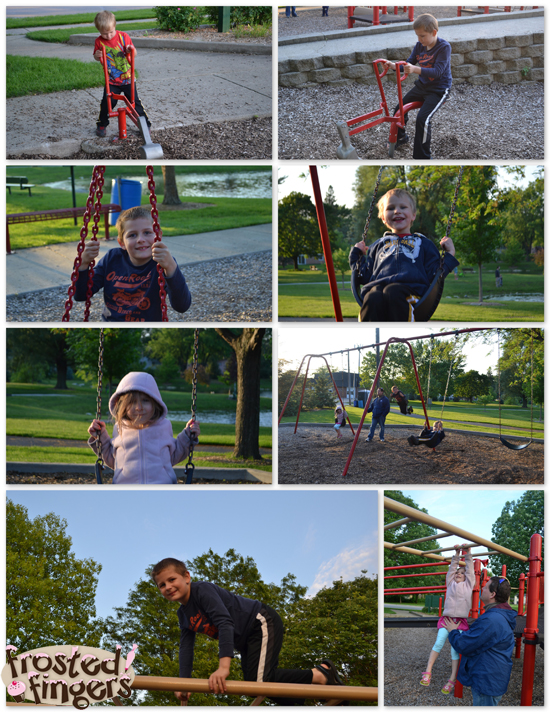 We stayed and played until after 8 pm even though we were all cold. We had a nice time having family time eating and playing. If you'd like to see more about our shop at Mariano's, you can visit my Google + album. There are some really cute pics of my kids, come on, you know you want to see them! Also, if you want some recipe ideas and other ideas of what you can buy at Mariano's, check out their community page.