Last weekend I flew down to Destin, FL to spend 3 wonderful days with all of my Brandcation girlfriends at the Emerald Grande at HarborWalk Village. This place was gorgeous! The staff was amazing there, too. Any time we'd walk through the lobby they would greet us and ask if there was anything they could do for us.
Emerald Grande at HarborWalk Village is Destin's shining jewel overlooking some of the most marvelous turquoise water and sugar sand beaches in creation. Add in some of the most spectacular sunsets you'll ever witness, and you'll soon see why the Emerald Grande is a place you won't soon forget.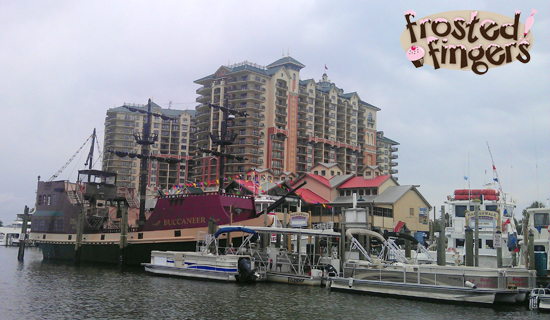 The hotel has so many options for you to take advantage of! They have a Starbucks on property that will deliver to your room (which we got one morning and their sandwiches were good!) (I'll write a whole post about the food I ate while in Destin in a day or so.) They have paddle boarding, jet skiing, snorkeling, shopping, and so much more on property! If you stay at the Emerald Grande, you have absolutely no reason to get back in your car while there.
The rooms on property are all gorgeous and have amazing views. I didn't go into a room that had a bad view! The rooms we all stayed in had a master suite that had a king size bed and amazing bathtub, a second bedroom with a queen size bed that had an adjoining bathroom that leads the hall, and an extra bunk room (that has no windows). There is also a full kitchen and living room/dining room.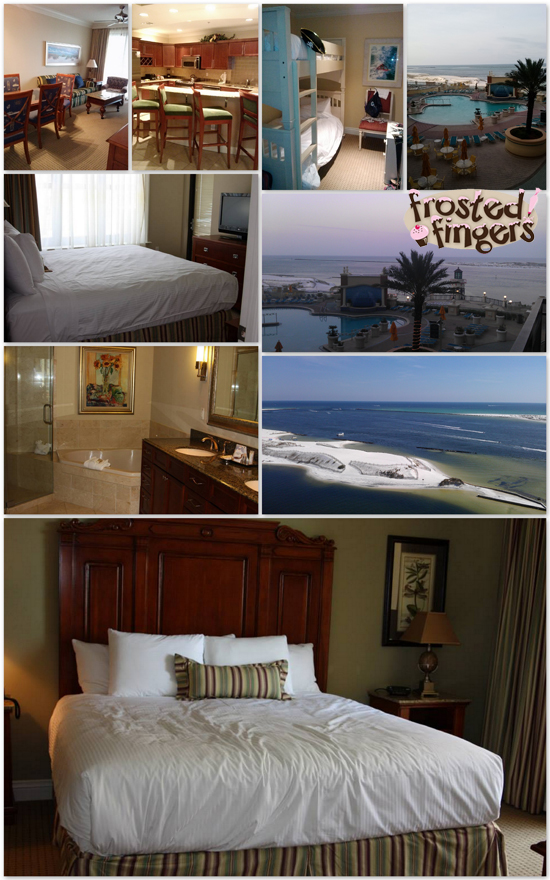 The hotel took awesome care of us while we were there! The first day they gave us a shuttle out to Norriego Point which it felt like we had our own private beach for about an hour until the next group of people came out. We had a good time! Some of the girls did the wobble on the beach. There was dancing, playing in the water, sun bathing and then we had about an hour of blog talk, which was awesome! What better place can you learn about blogging? (Well, except it was hard to take notes!)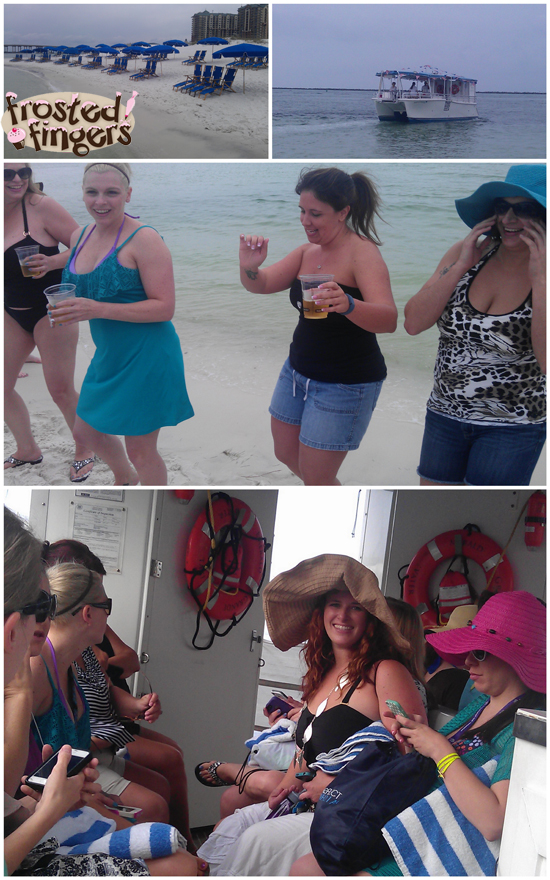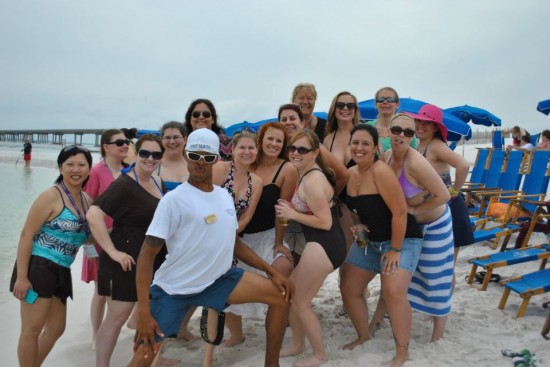 We were supposed to paddle board, but the weather wasn't cooperating for that. It was nice to just hang out with some friends and grab Starbucks and talk! One more awesome thing about the resort is that there is free wifi and you can pick it up along the HarborWalk as well!
I think my entire family would love the Emerald Grande at HarborWalk Village. The outdoor pool was amazing. It was like walking into a bathtub and it's nice because it has a beach entry and doesn't get too deep for the kids. It's definitely a great property to just check in and hang out for a whole weekend. I plan to plan a vacation there soon with my family for sure!
Note: Most expenses were taken care of by sponsors and other expenses that weren't covered, I covered myself. All thoughts and opinions are my own.