This is a Sponsored post written by me on behalf of Pompeian for SocialSpark. All opinions are 100% mine.
What kind of oil do you use in your cooking? I tend to use olive oil or coconut oil lately. I've only recently heard of grapeseed oil. Are you a cooking blogger that is interested in going to Austin, TX from June 7-8 for BlogHer Food? If you are, maybe you should enter Pompeian's Time to Change Your Oil contest. All you need to do is create a recipe that containes Pompeian's Grapeseed oil or OlivExtra Premium Mediterranean Blend and post it on your blog along with an image of the recipe and submit it to the Change your oil app on Facebook (linked above.)
Pompeian and Hungry Girl are challenging bloggers to change our oil by re-imagining a recipe that uses butter or vegetable oil, and instead try Pompeian's Grapeseed Oil or OlivExtra Premium Mediterranean Blend. Simply post the recipe with an accompanying image on your blog, head to the Time to Change Your Oil Facebook application to share a link to your blog, enter your contact info and click SUBMIT! The winner will be selected by Hungry Girl Lisa Lillien and will receive an all-expense paid trip to BlogHer Food '13 in Austin, TX June 7-8. Plus, their recipe will be featured with Pompeian throughout the event!
I've been dying for some good stir fry lately, so I'd most likely make a stir fry recipe like the one below: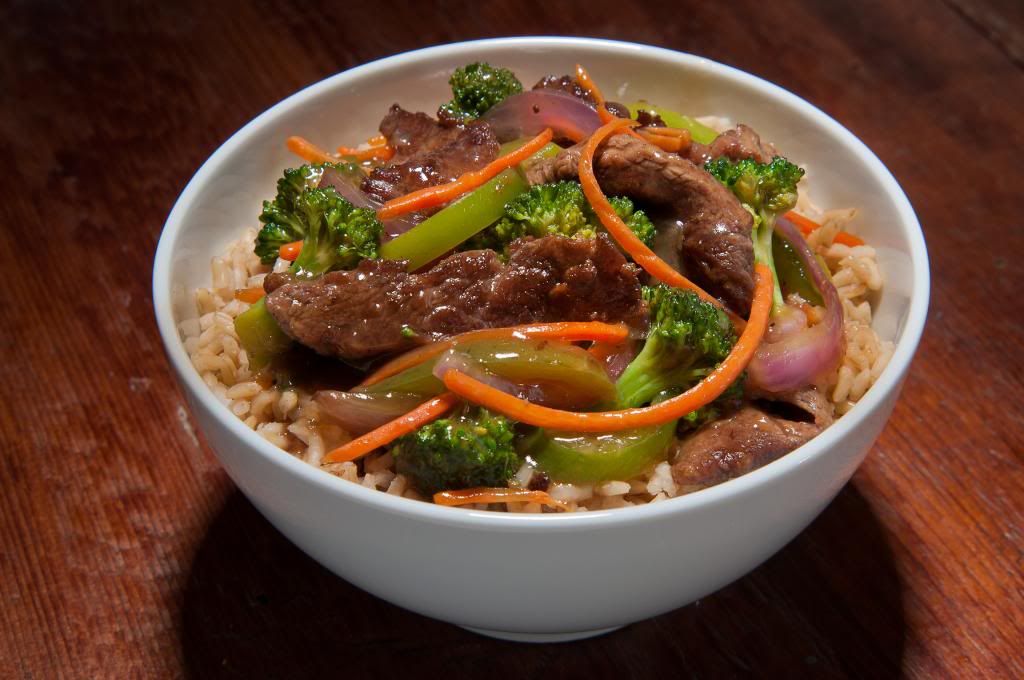 INGREDIENTS
| | | |
| --- | --- | --- |
| 1/2 cup | | low-sodium beef broth |
| 1/3 cup | | teriyaki sauce |
| 1/4 cup | | rice vinegar |
| 3 tablespoons | | Pompeian OlivExtra Premium Mediterranean Blend oil |
| 2 tablespoons | | sugar |
| 2 tablespoons | | cornstarch |
| 1 tablespoon | | Asian dark sesame oil |
| 1 pound | | flank steak, cut against the grain into 1/4-inch strips |
| 4 cups | | broccoli florets |
| 1 | | green pepper, seeded and thinly sliced |
| 1 | | small red onion, thinly sliced |
| 1 | | bag (8 ounces) carrot matchsticks |
| | | cooked brown rice |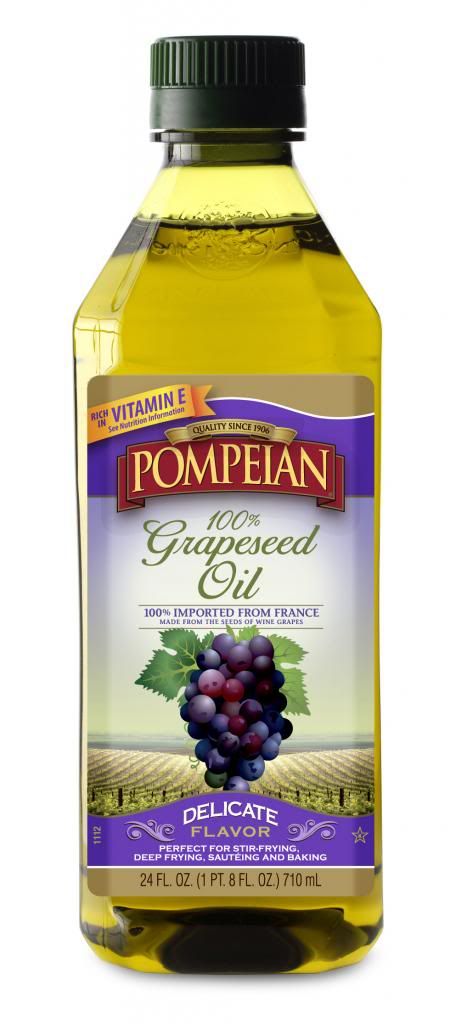 You can visit the Pompeian website for the Beef-Stir Fry recipe directions. Tell me what you think you'd make if you were going to enter the contest. Do you think you'll enter? I would, but I am in charge of day camp for Cub Scouts that week and can't go. Maybe I can make BlogHer Food next year!