Note: I receive the eMeals plan to facilitate my review. All opinions are my own. There may be affiliate links in this post.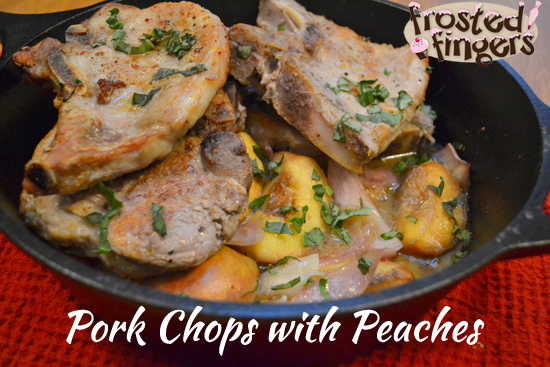 I've been receiving the eMeals menu plans for a while now and haven't had the chance to try many of the recipes because I planned ahead on my meal planning and life has been crazy hectic. I saw this recipe, though, and wanted to give it a try. I got it from the Clean Eating Family Plan
on eMeals.
The nice thing about eMeals is that you have so many different options for your menu plans! I was on the clean eating plan but just last week I switched over to Paleo to give that a try. They have Classic Meals, Clean Eating, Simple Gourmet, Paleo, Low Carb, Low Fat, Portion Control, Natural & Organic, Vegetarian, and Gluten Free. You can also chose what store you shop at the most for some plans and they'll custom tailor your grocery list to that store, telling you how much you'll spend that week on groceries, fun, right?!
I saw this recipe for pork chops, peaches and quinoa and had to give it a try. It was really a simple recipe to make as there's no pre-prep with a marinade or making any kind of fancy sauce, yet it tastes delicious! The kids complained because of the onions, but once Monkey started eating it, she loved it. They also complained because we've never had quinoa before. I think I may have not cooked it all the way. It's definitely something I'll try again in the future, though.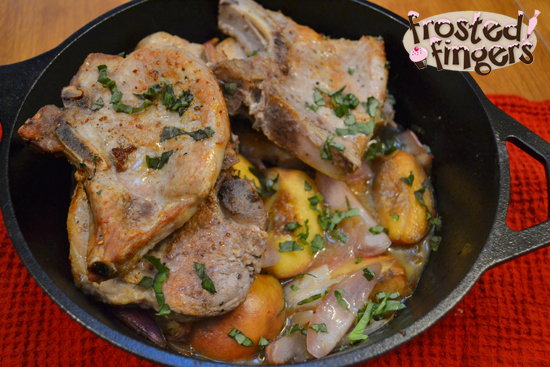 Pork Chops with Quinoa and Peaches Recipe
Ingredients
1½

cups

organic quinoa

2

tablespoons

olive oil

6

bone-in pork chops

¾ inch thick

2

teaspoons

salt

2

teaspoons

pepper

4

peaches

cut into wedges

1

red onion

cut into thin wedges

3

tablespoons

white wine

½

cup

fresh basil leaves
Instructions
Cook quinoa according to package directions. Keep warm.

Heat oven to 400 degrees. Heat oil in large ovenproof skillet over medium heat.

Season pork chops with salt and pepper. Cook until browned, 5 minutes per side, and transfer to plate.

Add peaches, onion and wine to skillet, tossing 1 minute.

Return pork chops to skillet and transfer skillet to oven. Roast 30 minutes.

Sprinkle with basil and serve with quinoa.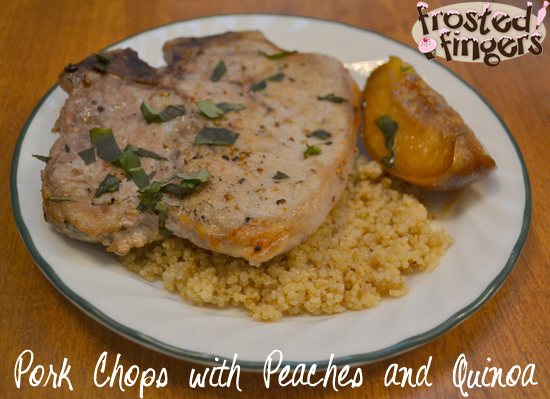 If you want to make this a Paleo dish, you could leave out the quinoa. Seeing I'm not going full Paleo yet, I'll keep the quinoa. 🙂