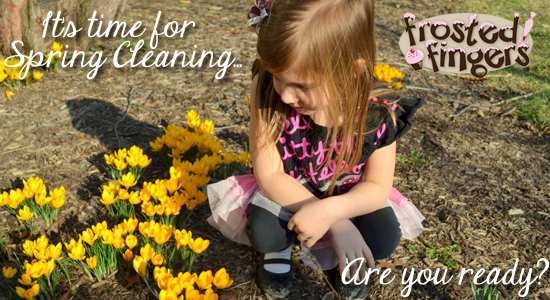 I can't believe that Easter is this weekend. Where did this year go?! Pretty soon it'll be summer break, then vacation, back to school, and before we know it there will be snow on the ground again. Oh wait, that was 2 days ago. Happy Spring here in Chicago! Are you ready for Easter? I haven't even started yet. I need some kid free shopping time. I'm not even sure when that will happen! The only thing I have coming for the kids so far is a different flavored lip balm for each of them.
I'm not sure yet if I'm hosting this Sunday or if my mother in law is. In case I'm hosting, I need to get some #SpringCleaning done, including cleaning my oven. Who wants to bake all of that food in a stinky oven? Easy Off oven cleaner is going to help me clean this week. The nice thing is that their cleaners are Fume Free. I worry about fumes with the kids and pets in the house. You can pick up Easy Off at Walmart. Here's some reasons to try Easy Off:
# 1 Oven Cleaner
Powerful formula eliminates baked-on grease and food spills
5x more grease-cutting power than the leading all-purpose cleaner
Two different formulas to fit your needs:

For convenient cleans use Heavy Duty – it cuts through the toughest grease in less than 5 minutes
Fume Free is safe to use in your self-cleaning ovens and emits no caustic fumes
I know I won't waste unnecessary time cleaning my oven. I'm looking forward to the quick and effective clean of Easy Off. Besides, who has time to spend on cleaning an oven when there's the every day chores such as laundry and dishes on top of the "getting ready for a holiday" deep cleaning. There's scrubbing the toilet, the floors, the baseboards, shampooing the carpet… Why am I sitting here?! I need to start cleaning! What are you doing to help get your house Easter ready or just in general #EOSpringCleaning?