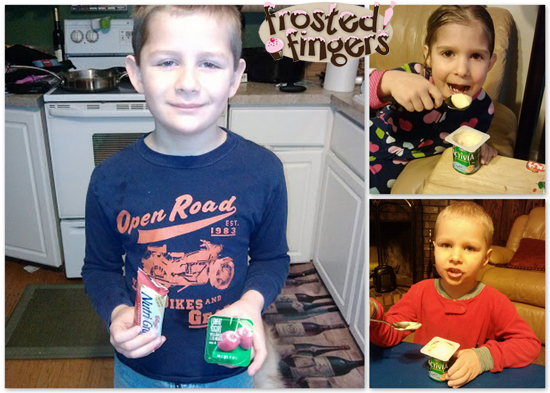 Are your mornings hectic? I don't know how, but mine become that way every day. We all get up early enough, yet it never fails that I'm yelling by 8:50 "why aren't you in socks and shoes? The bell rings in 5 minutes!" My morning routine goes as follows: I get my husband ready which means making him coffee, getting his vitamins, pouring his juice, making his breakfast and lunch and sending him out the door. I then start focusing on the kids: making their breakfasts and lunches (if they're bringing them.) The kids all have their own morning chores which are making their beds, feeding the pets, letting the dog out, getting dressed, brushing teeth, and just general getting ready for the morning. We are all always up no later than 7:30am. My husband and I are normally up around 6 so he can be out the door by 7. 1 hour for the kids should be plenty of time for them to eat breakfast and get their chores done, but somehow it's not.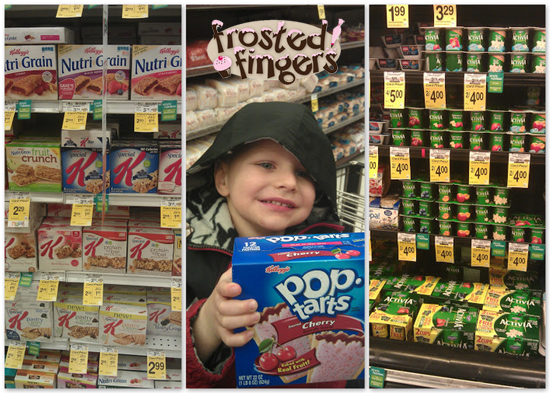 Days like today, where we are rushing around trying to get ready, it's important to have a healthy stand by meal for them to eat. I don't like for them to do a lot of sweet stuff for breakfast because they then have a sugar crash later in the afternoon, but every once in a while a PopTart will do. They loved having Activia Yogurt and NutriGrain bars for breakfast this morning. Not only can they get their own breakfast, but it's quick, easy and very little clean up afterwards! Yesterday I took the two little ones shopping at Dominick's (a Safeway store) to get some breakfast foods because they have a deal going right now that you can get $4 off your order if you purchase 4 items that are marked as part of the sale for national breakfast week.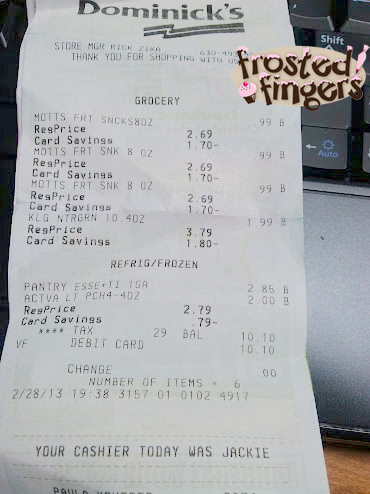 As you can see from my receipt, I got a gallon of milk, 3 boxes of fruit snacks, Activia Yogurt and a box of NutriGrain bars all for $10.10. If you have the time, I'd check out the newspaper for some coupons, because there normally are some for the Activia and NutriGrain bars. You could save more with coupons! My life has been extremely hectic this week, though, with a funeral and sick kids, so there was no extra savings for me.
What kind of things do you feed your family for breakfast? It's normally eggs, cereal or oatmeal in the mornings here. What items do you think you'd buy at the Safeway buy 4 save $4 sale? If you'd like to learn more about my shopping trip, check out my Google + Album. Also, my friend Stefani is having a Safeway giveaway right now where you can win a $50 gift card, ends 3/15, check it out!
Note: I am a member of the Collective Bias® Social Fabric® Community. This shop has been compensated as part of a social shopper insights study for Collective Bias® and Safeway #cbias #SocialFabric. All opinions are my own.