As you may know, I'm starting a weight loss competition using Omron Fitness products. I knew I wanted to track a lot of things on my weight loss journey so I wanted to come up with a tracking sheet that would work for me. I looked around the internet and couldn't find anything that tracked everything I wanted. See, I'm a weigh in daily kind of gal. I like to have that daily accountability, to get myself in the right mindset every morning. Do I get discouraged if I'm up a half pound, no, but it makes me want to work harder that day. I also wanted to measure my success in inches and I wanted to show my start point in clothing size.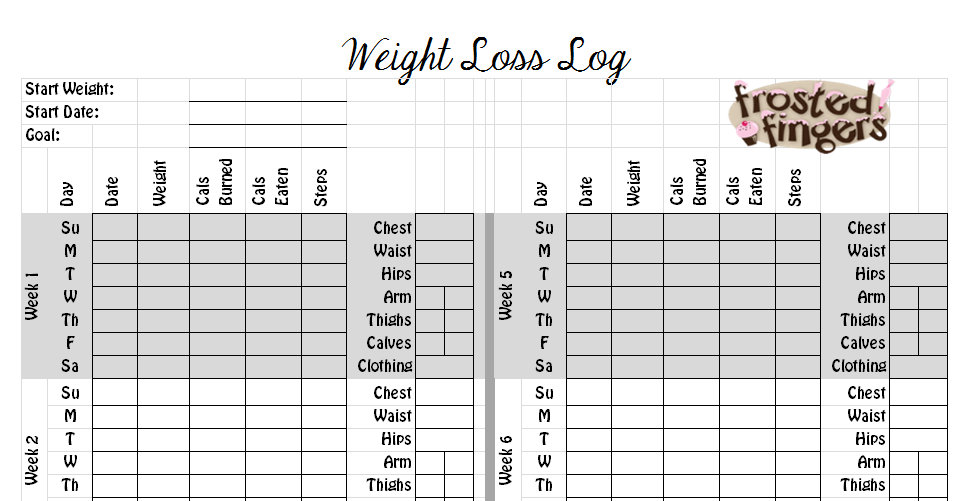 That's a little snippet of the chart. You can click the picture to download the pdf file or download the Weight Loss Log. Here's a quick action shot of my measurements: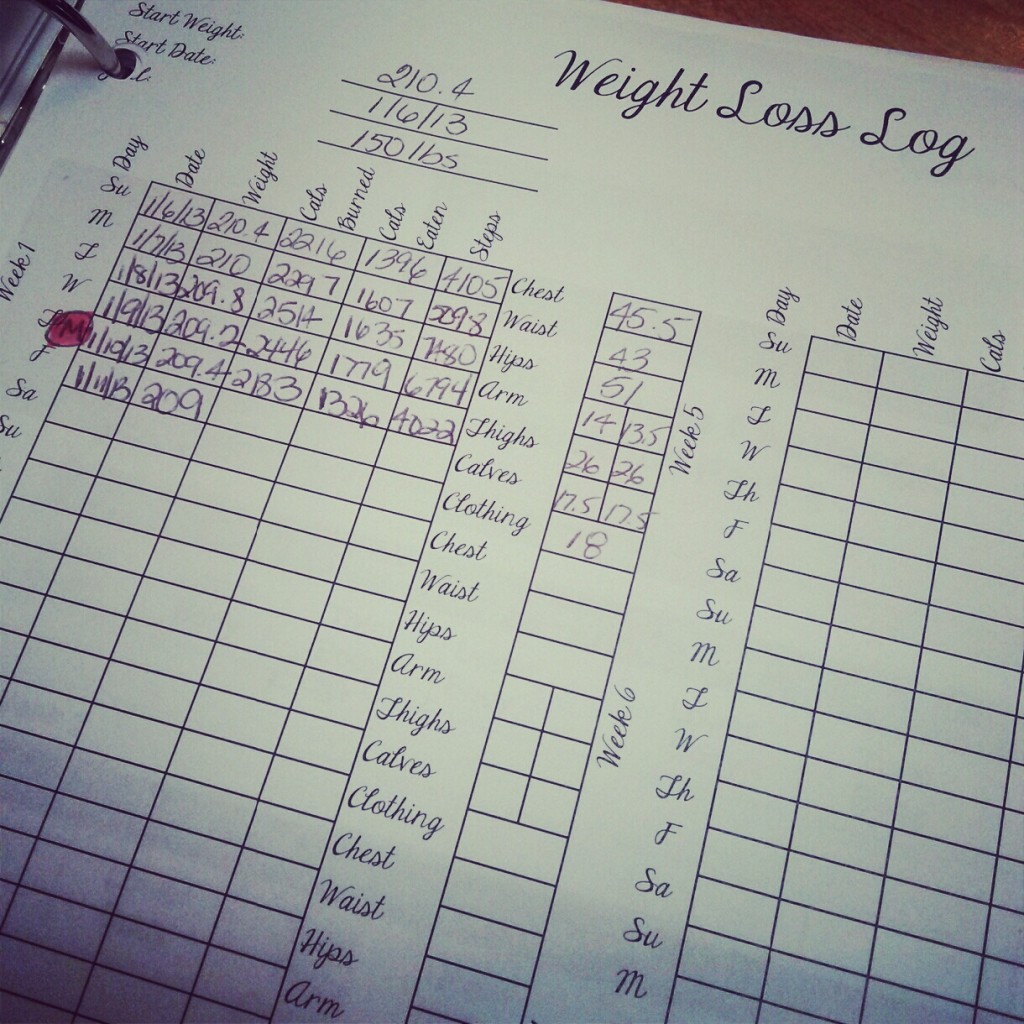 The red M is for Migraine. I realized after I colored it red that I probably should have used a different color. I want to start tracking my migraines so that way I can look back at the day before for possible food triggers. I want to find the reason behind them and fix it once and for all. I know that caffeine is a trigger so I haven't had any since July. There has to be something else and I suspect it's sugar. The night before my migraine I had 3 peanut butter cookies to eat.
I hope my log helps you out!
**Full Disclosure: This post is sponsored Omron Fitness as a collaboration with Bookieboo Blogging Network and Mamavation – a community dedicated to weight loss for women and obesity prevention for families.  I was provided with product and compensation for my time and honest opinions.