Last month I went to my friend Cher's house for a Lee Jeans "Find Your Fit" House party. It was a really fun night. She had a lot of snacks and wine out from Aldi's. The best part about the party, though, was seeing some friends that I haven't seen in months and having a little fashion show for each other.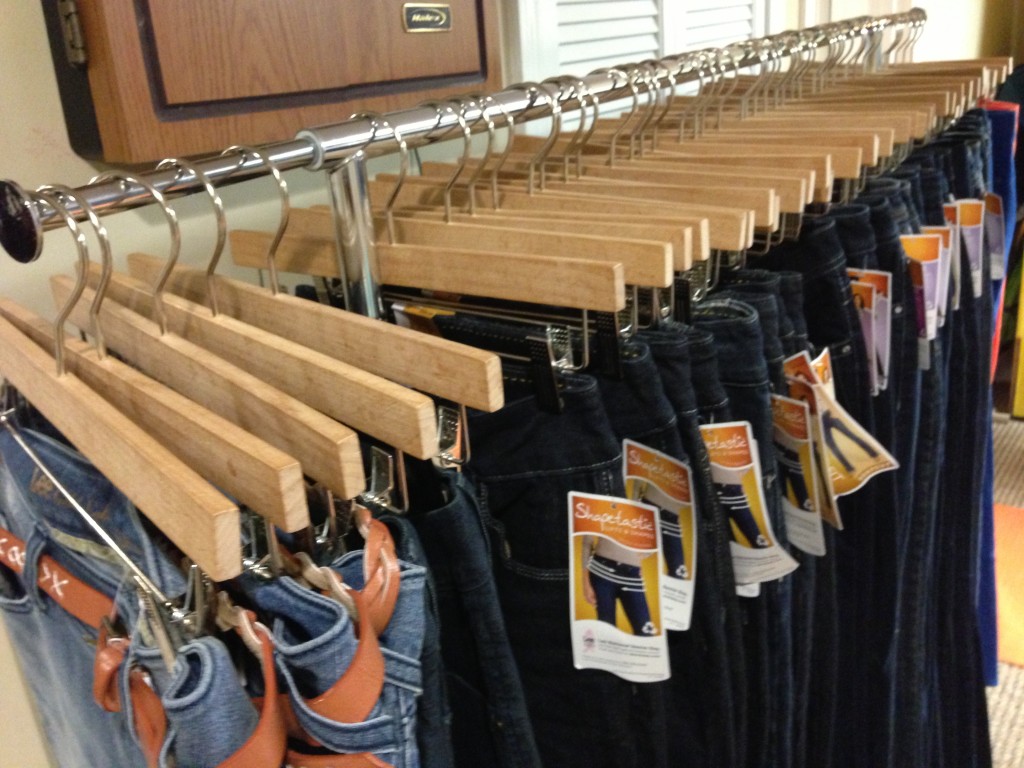 Maria got her first pair of jeans in YEARS! I can't imagine that since I live in jeans every day. Before the party the women from Lee Jeans had us fill out a profile so they could bring some ideas in our size for what should fit us. I'll share the find your fit flyer in a minute. My biggest problem area in my body for jeans is my butt. It's big; it's like a shelf! When I try on a pair of jeans that fit me perfectly everywhere, they always seem to gap at my back. I had to try on quite a few pairs of jeans before I found the pair that fit me the best.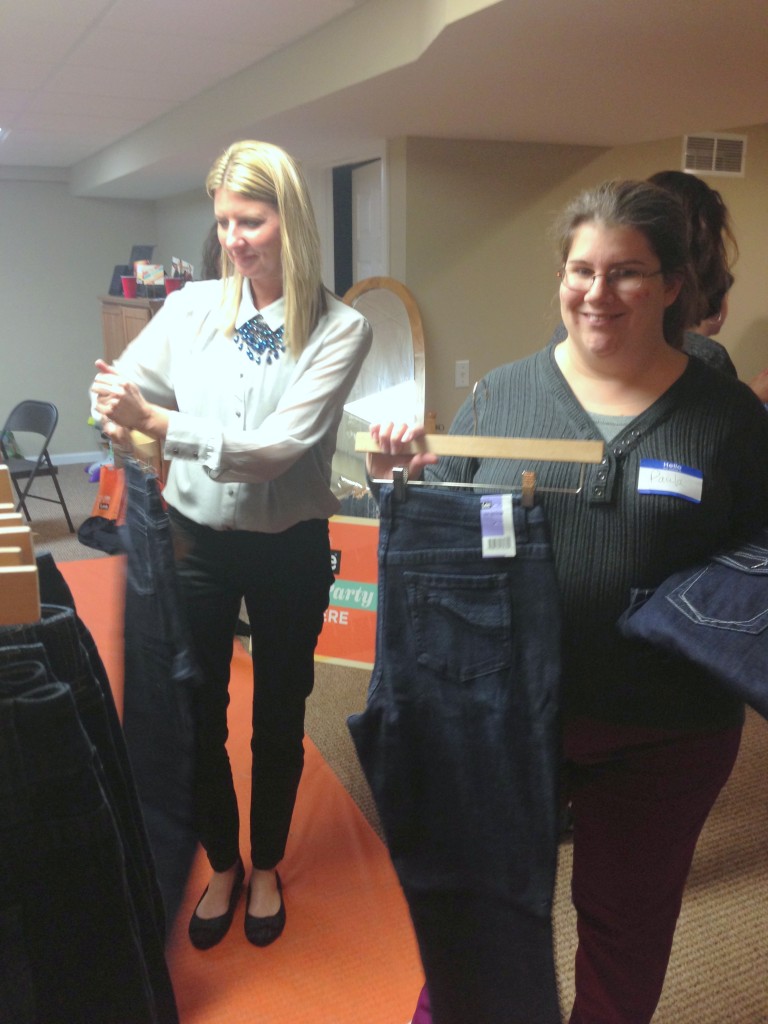 As you can see in the picture, they had me try on purple jeans. Not really in my comfort zone, but they were ok. I didn't like they way they fit me in the crotch area. The pair of jeans I have in my hand (not on the hanger) are the jeans I got to take home. The only picture I have of me in them is the one at the top of the post. I ended up with the Lee Curvy Fit Jeans. It says they sit lower on the waist. They have become one of my favorite pairs of jeans. The back pockets had a flap and button so they stay closed. It's an adjustment for me not to use those pockets, but I'm sure it's the more feminine thing to do!
If you'd like to find your fit, you can check out this find your fit chart. You can order your Lee Jeans online or buy them at JC Penney, Kohls, Sears and Amazon. What are your favorite types of jeans?