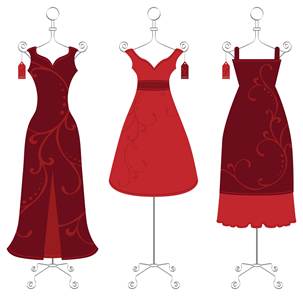 February 1st is National Wear Red Day at Mimi's Cafe. In support of the American Heart Association's Go Red for Women Campaign, Mimi's invites you to wear red on February 1st to receive a FREE cup of signature soup! Mimi's Cafe soup is awesome! I can't wait to take my Little Man out for lunch in February to help support the Go Red for Women Campaign like I did last year. Little Man ordered salad, soup, and fruit for lunch. How many three year olds do you know that will do that?!
Mimi's Cafe is raising awareness throughout February, American Heart Month, by participating in the American Heart Association's mission to turn America red. In its second year supporting Go Red for Women, Mimi's is dedicated to shout louder and stand stronger for the fight against heart disease, the number one killer of women.
Beginning on the 10th National Wear Red Day, February 1st, Mimi's will recognize guests who show their support by wearing red with a FREE cup of signature soup. Throughout the month, guests that donate $1 will receive a red heart-shaped tribute card to inscribe and post on a giant in-restaurant red dress display. A limited-edition sparkle red dress lapel pin will be given to those giving a $5 donation. As a thank you for every donation, donors will receive up to $30 in Mimi's savings. Every Tuesday throughout the month, Mimi's will thank warm-hearted guests that donate with a warm cup of FREE soup.
Heart health is non-negotiable. That is why in addition to fundraising, Mimi's is taking the lead to elevate heart disease and heart health as top-of-mind issues for women and empowering all guests to make healthy decisions while dining out.
I have the chance to give away a $25 gift certificate to two winner so that they can go to Mimi's Cafe next month and enjoy a free cup of soup and help raise funds for Heart Health Awareness. Heart Health Awareness is important to me because my family has all had heart issues. My mom had a triple bypass, my dad had a quadruple bypass, and my sister died of a heart attack. I even have a bicuspid aorta valve, instead of a tri-cuspid. The doctor said I'm perfectly ok to exercise and live life. I still get nervous that something's going to happen to me. That's why I'm working on losing this weight to stay healthy for my family. Tell me, why is the American Heart Association important to you?
a Rafflecopter giveaway

Note: I received a gift card to Mimi's Cafe in exchange for this post. All opinions are my own.
Giveaway is open to the continental USA and ends on January 30, 2013 at 12:00 am EST. Winner will be selected at random from all eligible entries and will be contacted by email. Winner will have 24 hrs to respond. Winner may only win one prize pack, if you win on another site, a new winner will be drawn. Please add paula@frostedfingers.com to your trusted email filter. If original winner does not claim their prize within 24 hrs, it is forfeit and a new winner will be selected promptly.
No purchase necessary to enter or win. Odds of winning are not increased by a purchase.