This is a Sponsored post written by me on behalf of Boar's Head for SocialSpark. All opinions are 100% mine.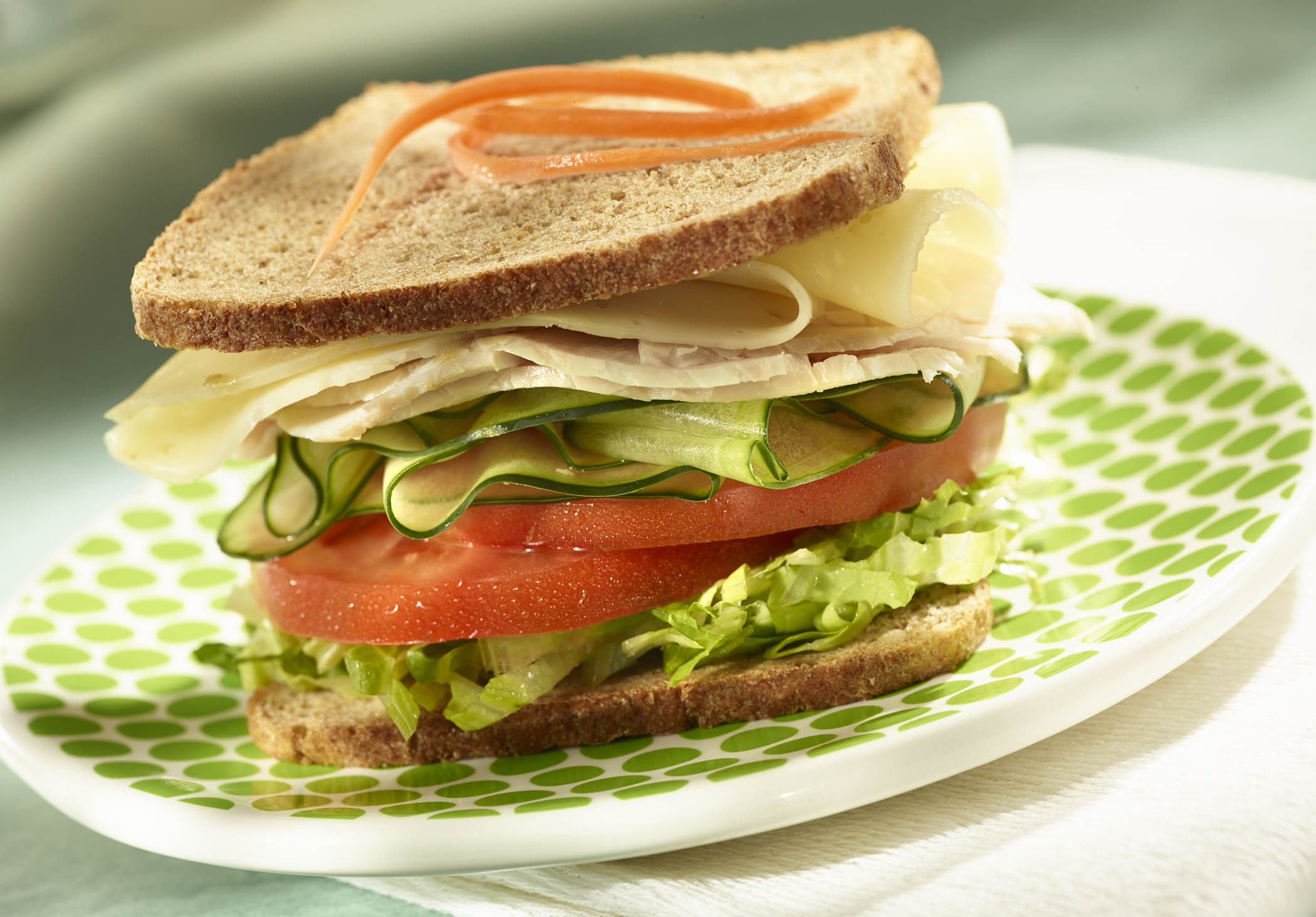 Yesterday I went to the store to get some new Boar's Head lower sodium deli meats and cheeses. I bought the 47% lower sodium oven roasted turkey breast and the 25% lower sodium ham. I also bought some Boar's Head muenster cheese, but it wasn't lower sodium. Today for lunch I made a sandwich using homemade honey white bread, two slices of turkey and the muenster cheese. I didn't add any kind of mustard or mayo and I thought the sandwich was delicious! I don't think that the turkey tasted any different than regular turkey. I want to go into the kitchen and just snack on some of the turkey right now. Seeing that I'm watching my calories, though, I won't do that.
There are over 20 lower sodium Boar's Head items available. If you live in my area, I had to go to Casey's Store in Naperville to find Boar's Head. They only had the lower sodium turkey and ham available. I wish it was sold a little closer to me, because the meat is very delicious. Just to warn you, though, it's a little bit pricey for this lunch meat. It was $9.38 a pound for the ham and $9.88 a pound for the turkey. My husband loves turkey sandwiches and the kids love ham. My husband likes a lot more things on his sandwiches than I do. He would eat a turkey sandwich with muenster cheese, mustard, mayo, pickles, lettuce and tomato. I'm sure he'd add more items if they were around!
What do you like on your sandwiches? Have you tried Boar's Head lower sodium meats yet?