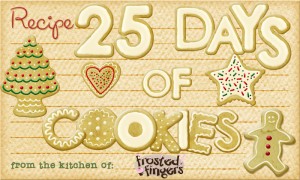 Day 13! 12 more days, 12 more days!!! I'm getting more excited than the kids I think! I haven't been this excited about Christmas in years. I'm not sure why the change of mood. Maybe it's all the baking and holiday crafts with the kids. Yesterday I spent the entire day in the kitchen. I created two new cookie recipes, baked two loaves of bread, made homemade chicken parmesan meatloaf and roasted brussels sprouts. My husband walked in and said the house smelled wonderful. It's always nice to get a complement! Today's cookie is my favorite. Unfortunately I couldn't stop eating them!!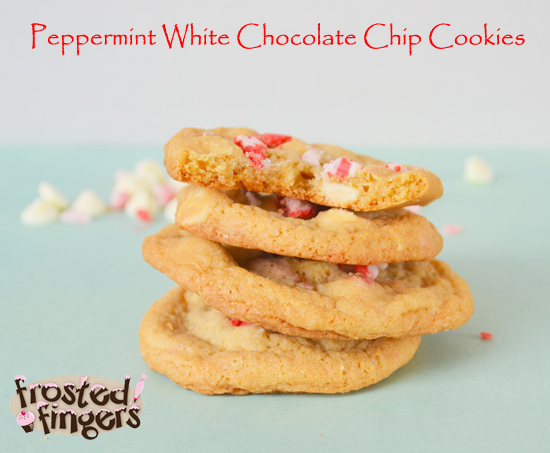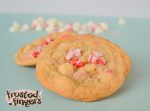 Peppermint White Chocolate Chip Cookies
Ingredients
• 2 1/4 cups all-purpose flour

• 1 teaspoon baking soda

• 1 teaspoon salt

• 1 cup 

2 sticks butter, softened

• 3/4 cup granulated sugar

• 3/4 cup packed brown sugar

• 1 teaspoon vanilla extract

• 2 large eggs

• 2 cups 

12-oz. pkg. White Chocolate Chips

• 1/2 cup peppermint baking chips
Instructions
Preheat oven to 375° F.

Combine flour, baking soda and salt in small bowl.

Beat butter, granulated sugar, brown sugar and vanilla extract in large mixer bowl until creamy.

Add eggs, one at a time, beating well after each addition. Gradually beat in flour mixture.

Stir in white chocolate chips and peppermint chips.

Drop by rounded tablespoon onto ungreased baking sheets.

Bake for 9 to 11 minutes or until golden brown. Cool on baking sheets for 2 minutes; remove to wire racks to cool completely.