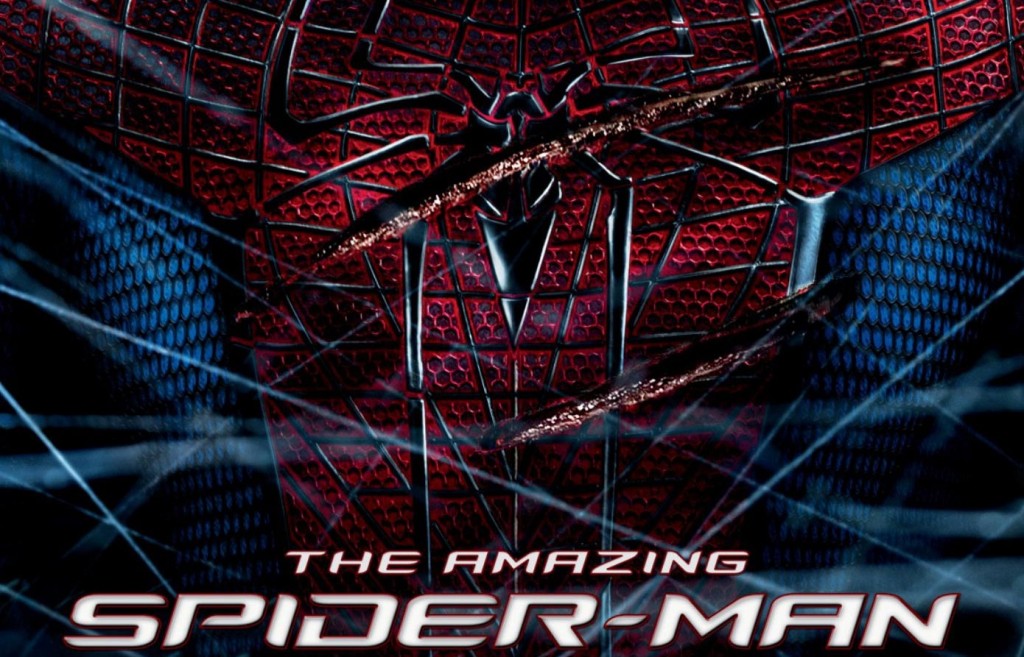 A few weeks ago I pre-ordered The Amazing Spider-Man by buying it at Walmart. You can read more about it here. Basically if you were to go to the store and buy an empty The Amazing Spider-Man Ultra Violet Blu-Ray you could go online and enter your info so you could view the movie early on Vudu and they will ship your DVDs in the mail to you.  This past week I was able to finally watch it streaming on Vudu before you could actually buy the movie in the store. (Cool concept!) I invited my whole mom's group over to watch the movie and we were all having scheduling conflicts with it being so close to Halloween. So we ended up having an afternoon playdate/viewing party. The kids played in the other room while the adults all watched the movie.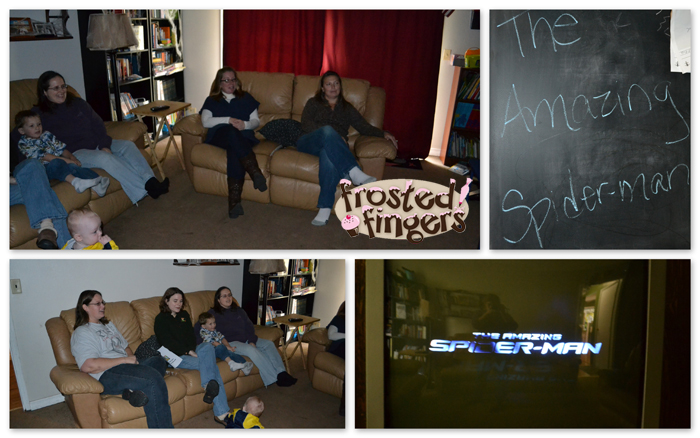 As you can see from the picture, a few of them kept sneaking back in. I grabbed a few things to eat including: fruits, veggies, chips and hummus, Bertolli soups, Marketside Pizza and a cake. The kids all took off with the pizza before I could even get it on the table to get a picture with the rest of the food.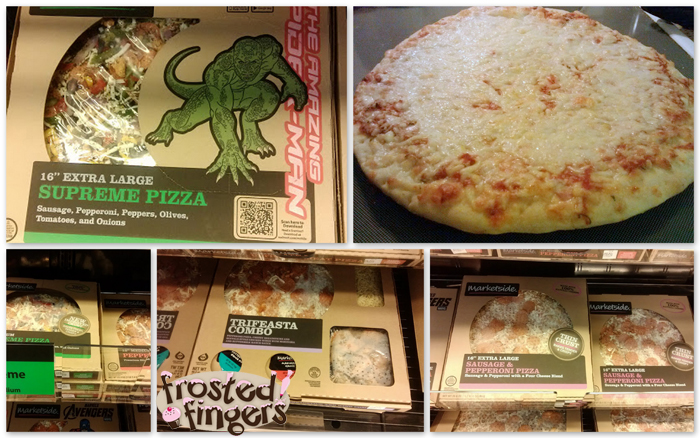 You can find the Marketside Pizza in the fresh section (usually at the front of the store) at Walmart; it's near the deli. They used to sell a flatbread pizza that I loved. It was low on calories and I could eat the whole pizza by myself. They even have interactive experiences on the boxes right now that have to do with Spider-Man.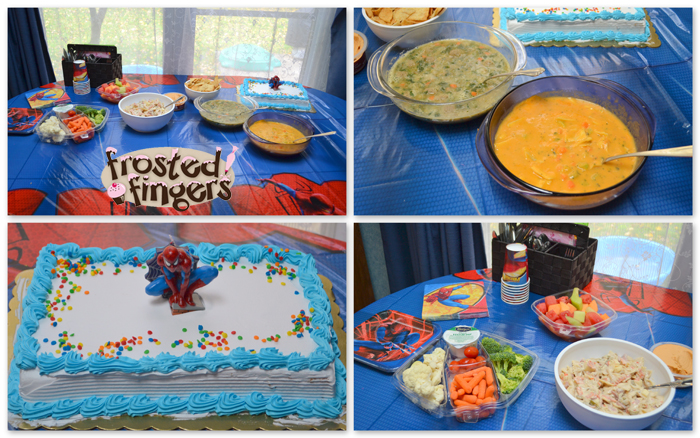 Little Man was so excited about the party. Every time a new person would arrive he had to take them to show them the cake. The kids couldn't wait to tear into that. Unfortunately, since I only had 5 people show up, the food didn't go very fast. I ended up with a ton of leftovers, including half a cake. (Anyone want to come by for some cake? I'm on a two week weight loss challenge right now and that's not so great for weight loss!)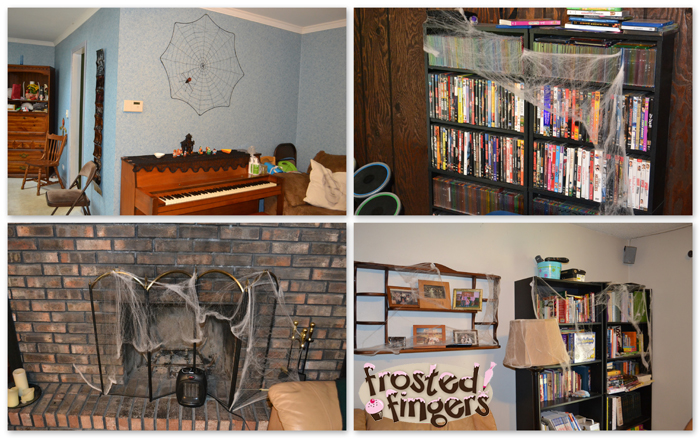 Since it was Halloween I already had my living room decorated, but I went out a little farther and decorated my tv room with spider webs as if Spider-Man himself visited and had a malfunctioning hand! Even though my boys are not allowed to watch the Spider-Man movies, they both chose to be Spider-Man for Halloween. Buddy was black Spider-Man and Little Man was red/normal Spider-Man.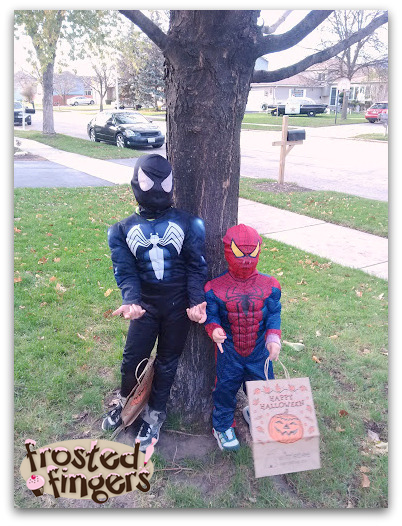 I hadn't seen the movie before the viewing party, so I was really excited to finally see it. I really like the twist in this movie where you actually get to learn about Peter's parents. Watching him learn how to use his powers is funny. Of course when Uncle Ben dies you still want Peter to do the right thing to help out and not have to watch his Uncle die. I feel that the movie doesn't move fast enough. It seems as if they could have done something to move it along a little quicker. Question: If Spider-Man's fingers are what's sticky, then how does he stick to things with the gloves on? Once the action finally started I was happy. I can't believe how slow going the movie is; I like the Spider-Man movies for action. Overall the movie was good, it's just based more on the relationships and how Peter handles everything as a person instead of just being an action movie. (Not that it doesn't have action and what action there is, is done very well.)
You can find out more about The Amazing Spider-Man on their website, Facebook and Twitter.
 I am a member of the Collective Bias™ Social Fabric® Community.  This shop has been compensated as part of a social shopper insights study for Collective Bias™ and Sony Pictures Home Entertainment #CBias #SocialFabric. All opinions are my own.