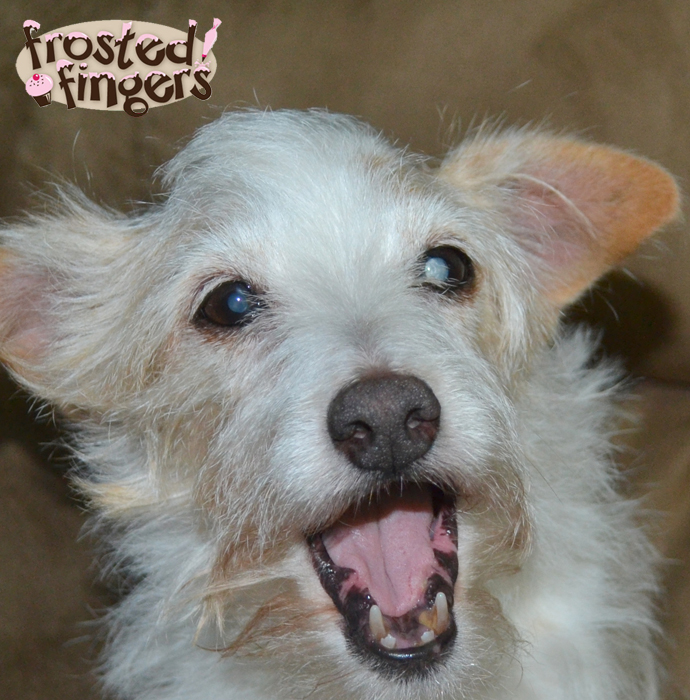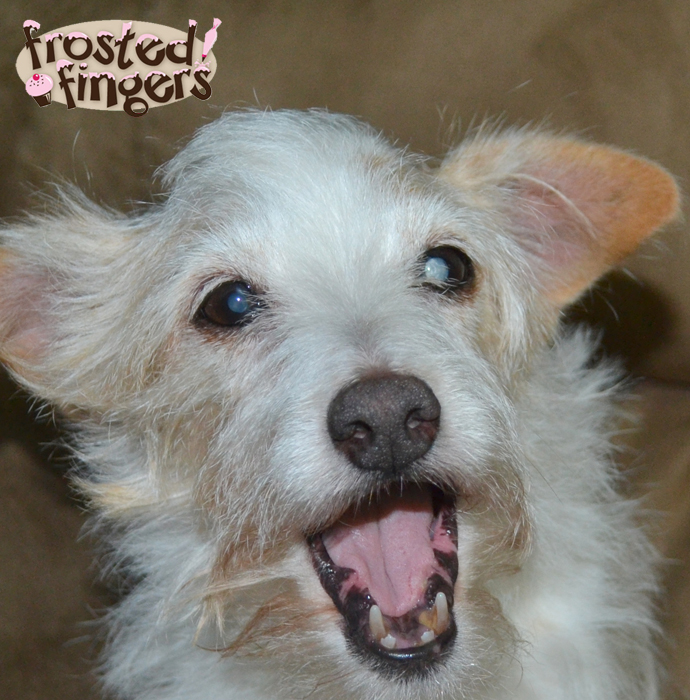 As I mentioned in my first post about Cesar, Sarah is our first baby. As she's getting older, she's losing her teeth. (Poor baby.) She is still eating her hard food, but I think it's becoming increasingly hard for her. That's why Cesar Meaty Selects is the best dog food for her. She and the cats get soft food every morning and you'd think she was a puppy when it's time to eat. She's bouncing around the kitchen, jumping up and down and devours the food! It is such a crazy time of morning that there is no getting pictures of the dog eating without an extra set of hands, which I don't have in the morning.
New CESAR® Meaty Selects come in a resealable 10-ounce can bursting with tender meaty chunks. I LOVE that it is resealable. Cesar's food for small dogs works awesome for my dog, since she's a Jack Russell Terrier.  Keep these tips in mind when introducing a new dog food to your dog, as not to upset the tummy:
For the first two days or so, your dog's meals should be about 75% old food and 25% new food. Mix the two foods together, don't keep them separated.

If the first couple of days of the transition go smoothly, you can mix 50% of your dog's old food with 50% of the new food on days 3 and 4.

On days 5 and 6, your dog's meals should be about 75% new food and only 25% of the old food.

On day 7 let your dog enjoy 100% of the new Cesardog food!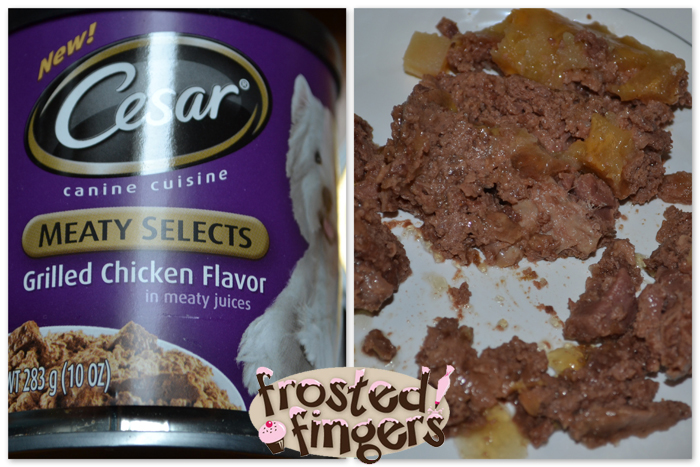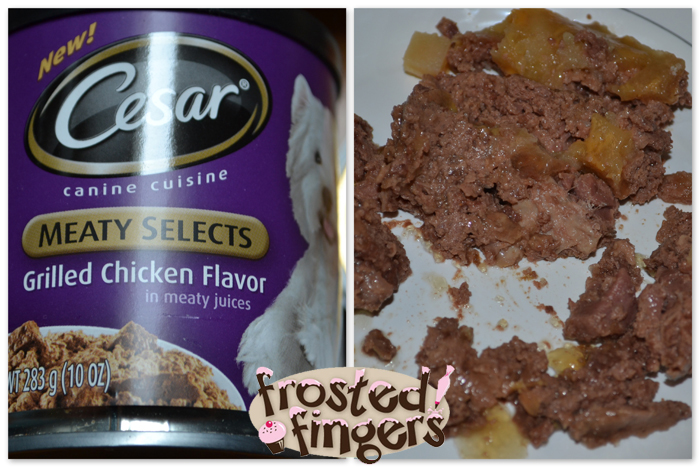 I'm going to miss Sarah when she goes, no matter how much she gets underfoot and annoys me. She's my buddy. When I'm blogging, she's laying at my feet and if I'm watching tv she is curled up next to me. She follows me from room to room. She used to sleep on our bed by our feet, but it's gotten harder for her to jump up as she gets older. When my husband is out of town I'll pick her up and still let her sleep with me. The kids will be sad when she's gone. I've debated getting another dog, but for now I don't think I really want one. That just makes it harder to travel and I'm not ready to train a dog.
I wrote this review while participating in an ambassador program by Mom Central Consulting on behalf of Cesar and received product samples and a promotional item to thank me for taking the time to participate.