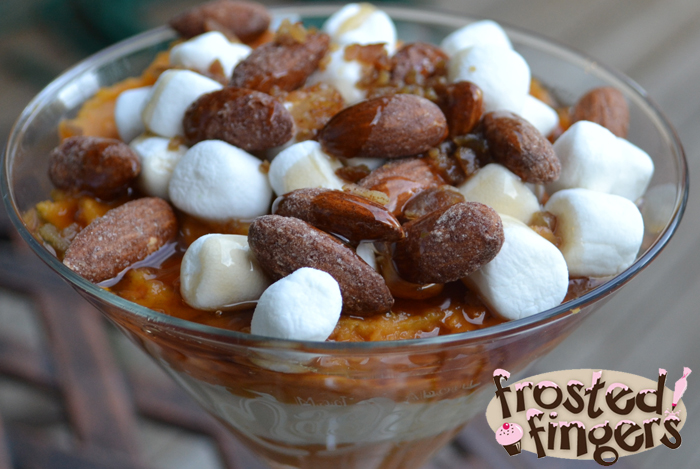 Last month to kick off National Potato Day (August 19) Bob Evans created their Mad About Mashed campaign. They created six different mashed potato recipes and a site on how to hold your own Mashtini party. I decided to try the Sweet Tater Twist Mashtini at home. I thought I had all the ingredients I needed to make the recipe but I didn't so I made some substitutions on mine. I didn't have bacon, so I used bacon bits (I'd definitely stick with bacon.) I noticed that the picture that they use for their Sweet Tater Twist Mashtini had walnuts in it, but their recipe called for honey roasted pecans. The funny thing was that I didn't have walnuts so I substituted with honey roasted pecans. Turned out I used the right ingredient after all. (Feedback given to me was that the walnuts would have been better because they would be softer and easier to chew.) I also think it would taste great if you could throw it under the broiler to toast up those marshmallows just a bit.
Bob Evans Sweet Tater Twist Mashtini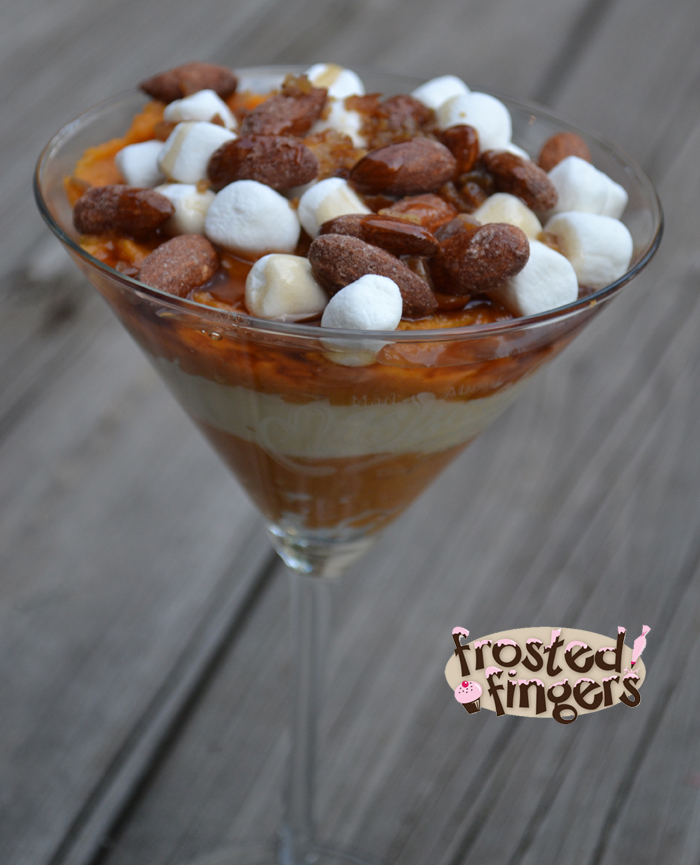 Ingredients
½ package (12 oz.) Bob Evans Original Mashed Potatoes
½ package (12 oz.) Bob Evans Mashed Sweet Potatoes
¼ cup mini marshmallows
¼ cup honey roasted pecans
¼ cup cooked bacon, crumbled
¼ cup maple syrup, warm
Instructions
Prepare Bob Evans Original Mashed and Mashed Sweet Potatoes by following the recommended microwave instructions on the package.
Place about ⅓ cup (1/8) package Bob Evans Original Mashed Potatoes in bottom of each martini glass.
Layer about ⅓ cup (1/8 package) Bob Evans Mashed Sweet Potatoes over Original Mashed Potatoes.
Repeat layers, using about ⅓ cup Original, then ⅓ cup of Mashed Sweet Potatoes.
Top with 1 Tbsp. each of the marshmallows, pecans and crumbled bacon.
Drizzle with 1 Tbsp. of warmed maple syrup.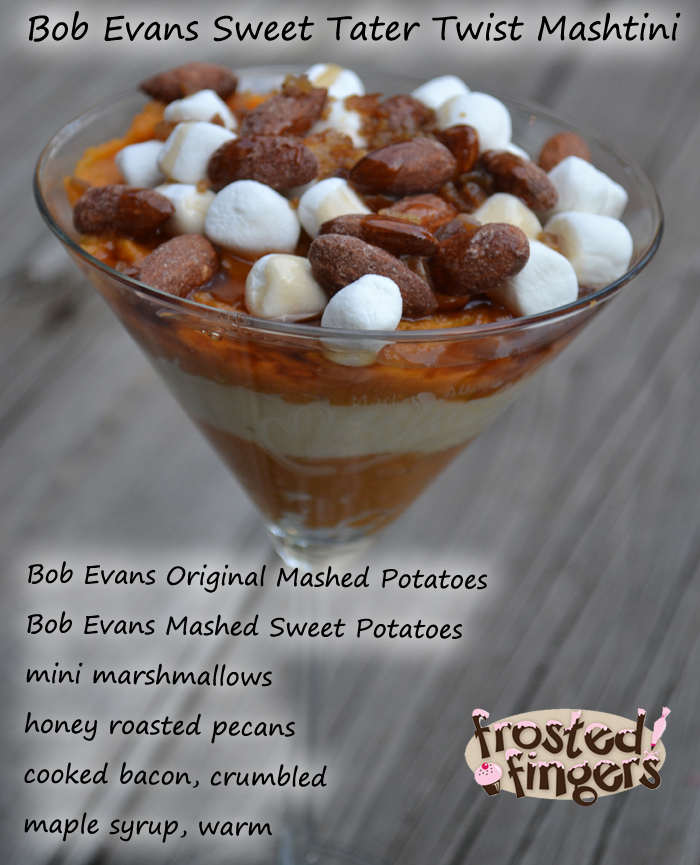 Note: I was given samples from Bob Evans in order to facilitate this review.