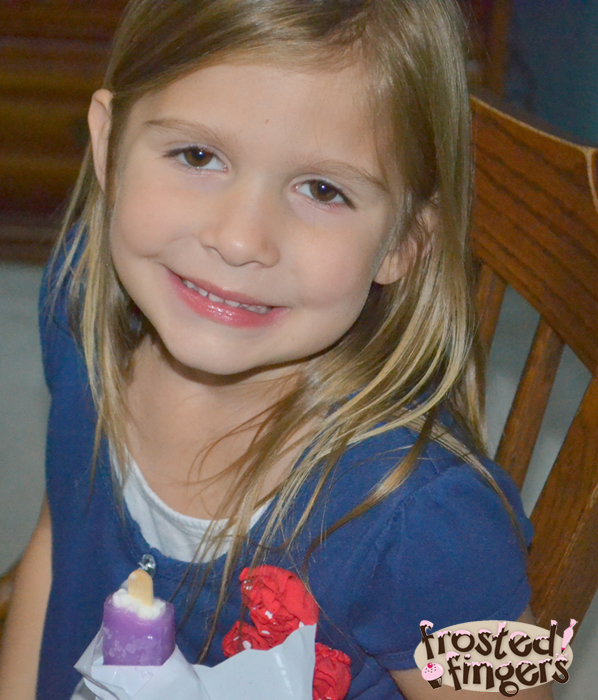 I can not believe this summer is over. It went entirely too fast. I want to share with you one of our favorite days that included ice cream this summer. There was a day, about a month ago that my husband was outside working in the garage, trying to clean it. (It's a never ending battle, I swear.) The kids asked if they could ride their bikes out front while he cleaned. (They can only play out front with adult supervision.) It was cloudy and the weather was just right. The kids were having a blast and it started to rain. Since it was just rain, we let them continue to play. I think it was one of the best times they had this summer! They just played in the rain for hours. Buddy was riding his scooter and doing tricks on the driveway, Monkey was trying to do tricks on her bike and Little Man said he was doing tricks on his tricycle, even though his trick was really just being able to ride it. I pulled out popscicles halfway through the day and they took a break sucking on something cold and just went right on playing. Such a great memory for us all to have. At one point Buddy even brought out his army men to play in the water coming from the downspout. Just an all around good day. (My husband has all the pictures and if I asked him to give them to me to share it would take a long time to get this post written!)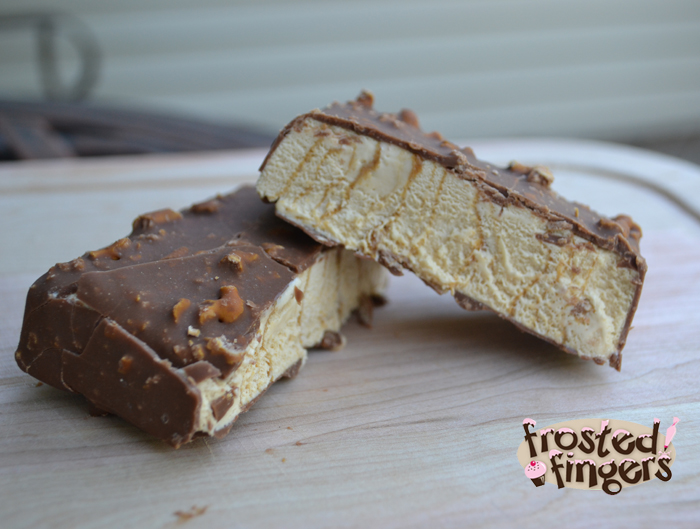 Just because summer is over doesn't mean that eating ice cream has to be over. One2One Network has an ice cream has a Frozen Treat Social sweepstakes going on that ends today (I know, I know, way to tell you last minute!) The daily winner can win ice cream from MAGNUM, Breyers, Good Humor, Popsicle, and Klondike. The grand prize winner will receive ice cream for a year.
Even though the One2One contest is ending, I have a special contest here for you. One of my lucky readers will receive 5 coupons for free boxes of ice cream to these brands: MAGNUM, Breyers, Good Humor, Popsicle, and Klondike. I got the same coupons and I got Double Caramel Magnum=yum and Caramel Pretzel Klondikes= the best Klondike bar EVER!
a Rafflecopter giveaway


Note: I received coupons and promotional materials for this post in exchange for this post. All opinions are my own.
Giveaway is open to the continental USA and ends on October 11, 2012 at 12:01 am EST. Winner will be selected at random from all eligible entries and will be contacted by email. Winner will have 24 hrs to respond. Winner may only win one prize pack, if you win on another site, a new winner will be drawn. Please add paula@frostedfingers.com to your trusted email filter. If original winner does not claim their prize within 24 hrs, it is forfeit and a new winner will be selected promptly.
No purchase necessary to enter or win. Odds of winning are not increased by a purchase.
Contest may be removed at any time.