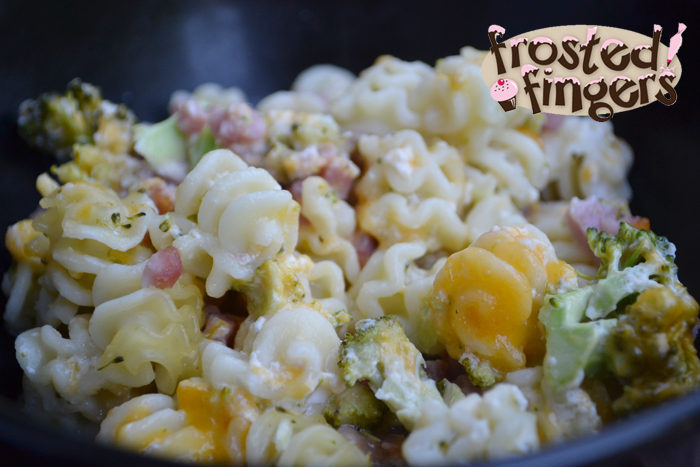 Hooray! I'm posting a recipe! I know, I know, "Do you even cook anymore?" It surely doesn't feel like it! Well guess what? I'm back on track, woo! It's so good to have a routine again now that the kids are back in school. This week I made a menu plan, which I've been doing pretty good at sticking to and asked for ideas as to what to make. My bloggy friend, Sara, told me to try her recipe for Ham/Cheese/Broccoli casserole. I wasn't supposed to make this meal until Sunday, but the thing is, you have to actually buy the food items on your menu plan in order to stick to it! I went to make homemade Chinese tonight and found only 2 chicken breasts when I need at least 4! I used different measurements from her recipe and I think it turned out pretty well.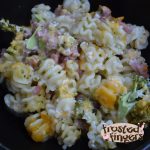 Ham and Cheese Casserole Recipe
Ingredients
1/2

box of Radiatore or corkscrew noodles

cooked and drained

1/2

cup

plain Greek yogurt

1/2

cup

milk

2

cups

fresh Broccoli

chopped

8

oz

chopped ham

8

oz

shredded sharp cheddar cheese
Instructions
Boil noodles and preheat oven to 350.

Mix everything together except for 1/2 a cup of cheddar cheese in a 1 1/2 quart casserole dish.

Sprinkle 1/2 cup of cheddar cheese over noodles.

Bake for 30 minutes.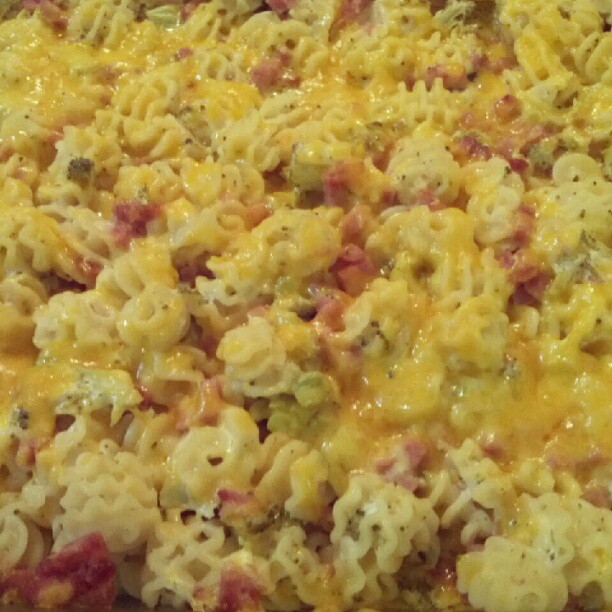 Seeing that this recipe was on my friend's site, in order to see the recipe while cooking, I used my Xyboard from Verizon. I used a cookbook holder to hold my Xyboard on my counter so it would be up away from any mess. I also took the picture on the right with my Xyboard when the casserole came right out of the oven. It is such a handy device! It has helped so much in the past few months. I'm totally going to miss the data package when it's gone!
Enjoy this meal with your family! Only 1/3 kids liked it in my house, but I swear the younger two don't want to eat anything anymore. I like knowing that the kids are getting their veggies in without complaint. You could probably even puree and get a few more veggies in there without their knowledge.

Note: I was given a Xyboard and 6 months of service from Verizon Wireless for review. All opinions are my own.