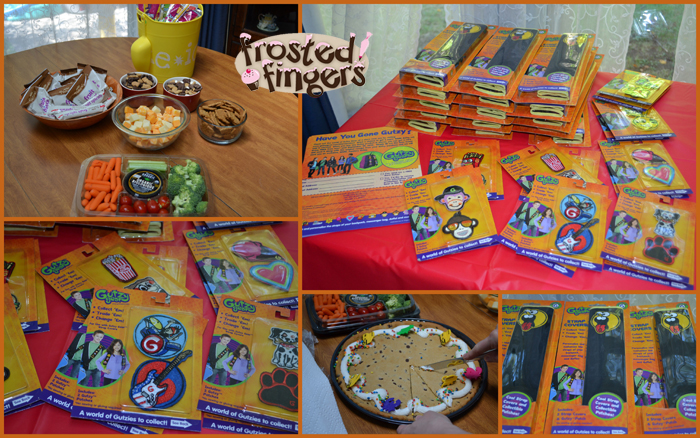 Last week we had a last blast, day before we go back to school, Gutzy Gear Party! It was a beautiful day and the kids had a blast! They couldn't wait to create their own Gutzy Gear straps. If you don't know, Gutzy Gear has straps that attach to your kids' backpack with velcro and then you can customize your straps with patches that are no sew and no glue. They attach with velcro as well.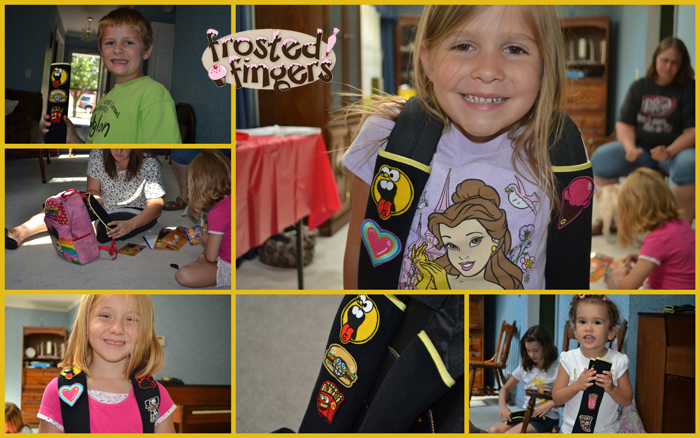 We had a really good turn out for our party. Everyone that was going to preschool and up got to take home their own set of Gutzy Gear straps and patches. I was actually quite jealous that I didn't get a set of straps for myself. I see that Gutzy Gear has a cupcake patch which I'd love to put on my backpack to spruce it up! They have a huge assortment of patches that are sold online and in local retailers such as Walmart, Target and Toys R Us.
Some of my friends even sent me their kids' first day of school picture with Gutzy Gear worn proudly. We didn't play any of the Gutzy Gear games at the party, because it was just too beautiful a day outside and the last day to get their crazies out. I know I plan to get some Gutzy Gear to spruce up my boring, black Motorola backpack and I know Monkey would like some girl patches, Buddy would love some character patches and Little Man would like some straps and patches. (He didn't get any at all so that his guests could each have one of their own.) I love that they are so easy to put on and take off and exchange with your friends. They're easy to take off, but they don't fall off by themselves.
Note: I was given Gutzy Gear straps and patches to have a party with my friends in exchange for this post. All opinions are my own.