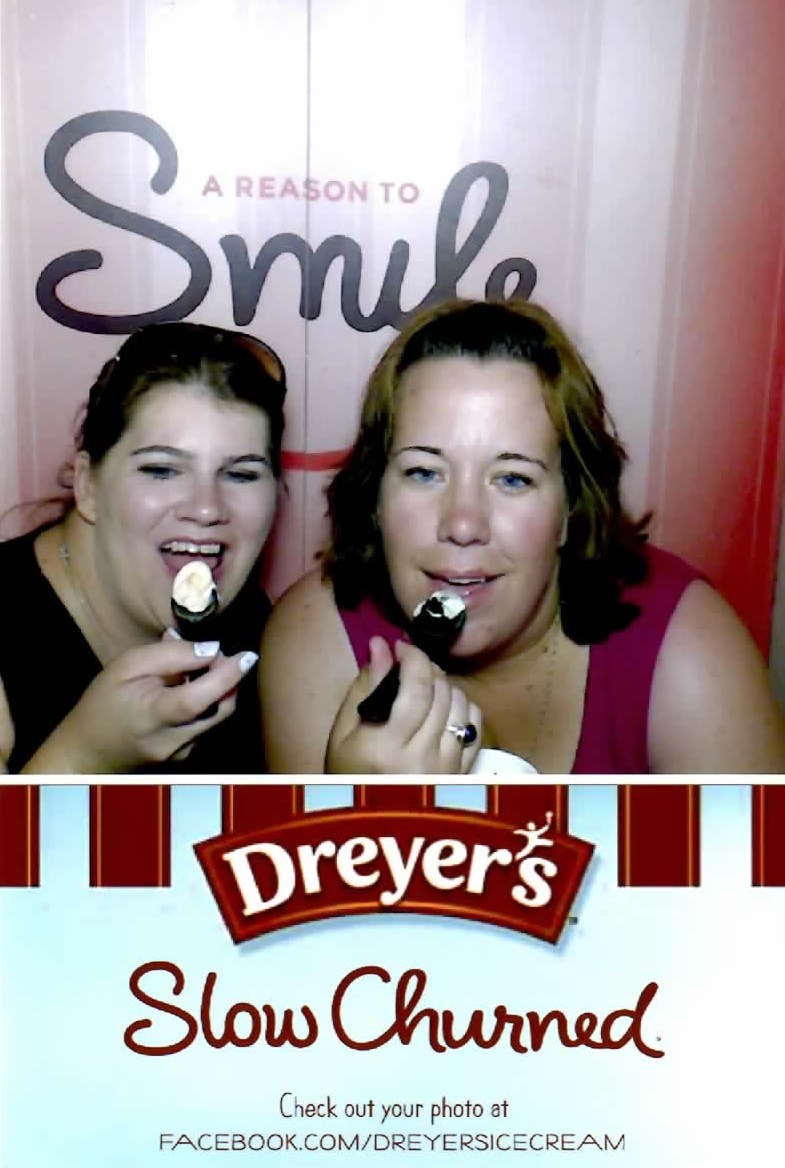 Last weekend I went to BlogHer and while I was there I went to the Social Luxe party that was sponsored by Edy's/Dreyer's Slow Churned Ice Cream. (FYI, West of the Rockies this ice cream is called Dreyer's and East, it's called Edy's.)  I love this ice cream and my favorite is caramel delight. The nice thing about Edy's Slow Churned is that it's half the fat and 1/3 of the calories of regular ice cream; that right there is a reason to smile!
Edy's and Brooke Burke have partnered to give away more than 25,000 free scoops of ice cream…turning scoops into smiles. For every "ice cream smile" photo uploaded to the Dreyer's or Edy's Facebook pages $5 will be donated to Operation Smile. These efforts will fund more than 500 reconstructive surgeries to children all around the world that have cleft lip, cleft palate and other facial deformities.
One of my good friend's son was born with cleft palate and had surgery done when he was a little guy. I'm glad they were able to get the surgery for him. Some families aren't as blessed and I'd love for you to help them out.
As you can see from my picture above, my friend Lisa and I got our picture taken for the program. It's simple to do. Just upload any picture of you smiling to the Edy's or Dreyer's Facebook pages, listed above. Of the photos submitted, 10 lucky smiles will be featured in a Dreyer's Slow Churned print ad. One lucky winner will win the coveted spot on the cartons of a Slow Churned limited-edition flavor. Speaking of flavors, there are more than 20 Slow Churned flavors to choose from: Butter Pecan, Caramel Delight, Chocolate, Coffee, Fudge Tracks, Mint Chocolate Chip, etc. Tell me, what's your reason to smile? My reasons to smile are my husband, kids, and all the opportunities that have come from my blog.
Note: I wrote this review while participating in a blog tour by Mom Central Consulting on behalf of Dreyer's / Edy's. I received a coupon to purchase product samples and a promotional item to thank me for taking the time to participate.