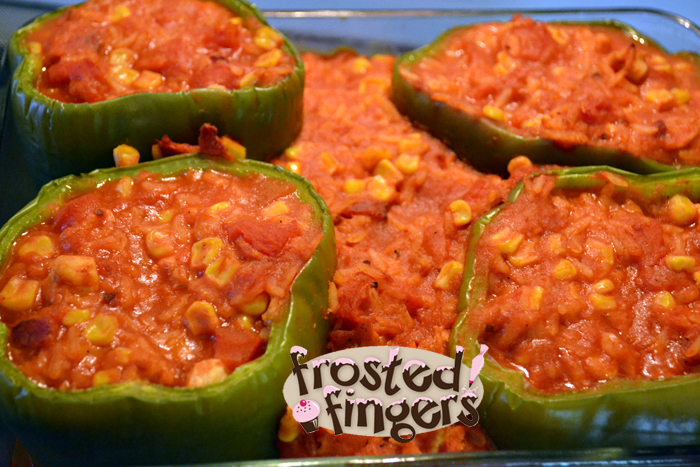 Last month I came up with a rice dish completely from scratch and thought that it would be good as a stuffed green pepper filling so I gave it a try. I wasn't really happy with the result. I felt like it was missing something and it was too tomato-y. My husband said it tasted like stuffed green peppers to him. If you try it, let me know what changes you make. I'd like to try again.
Chicken Stuffed Green Pepper Recipe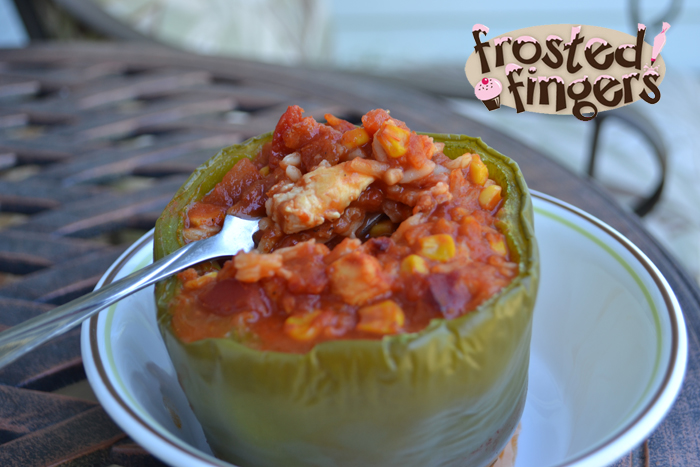 Ingredients
4 green peppers
2 chicken breasts
olive oil
½ lb bacon
1 (14.5oz) can no salt added diced tomatoes
1 (28 oz) can crushed tomatoes
1 (15.5 oz) can of corn (drained)
1 bag of cooked minute rice
2 T adobo seasoning
Instructions
Cook your bacon so it's nice and crispy.
Cut tops off of green peppers and boil in water for 15 minutes.
Preheat oven to 350.
Cut up chicken breasts into bite sized pieces and place in pan with some olive oil. Cook until no longer pink.
Dump all the rest of the ingredients in a pan. Let cook together for about 10 minutes.
Remove green peppers from water and place in an oven safe dish. Fill green peppers and around them with the filling.
Bake for 30 minutes and serve.