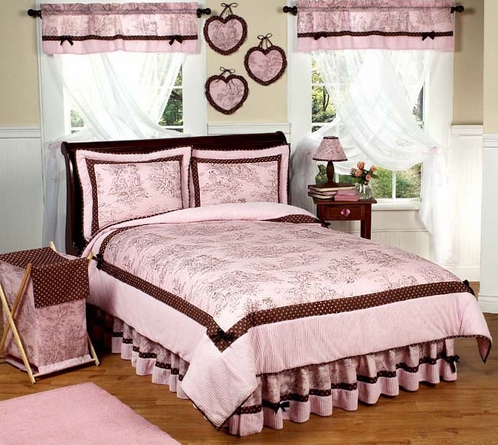 I was asked to review one of the kids bedding sets from Beyond Bedding. I decided to get Monkey a bedding set since the boys have nice matching sets already. I had a really hard time picking a set! The ironic thing was the set I almost picked for her ended up being her bedding when we were staying at our vacation home at Global Resort Homes. It's the set shown to the left. My first step at getting to review the bedding was to get Monkey a big girl bed. She had a toddler bed. Beyond Bedding does sell toddler bedding sets, but she's finally hitting some kind of growth spurt and I didn't want her to outgrow her new set right away.
Thanks to Kim we were able to get a box spring and frame from her.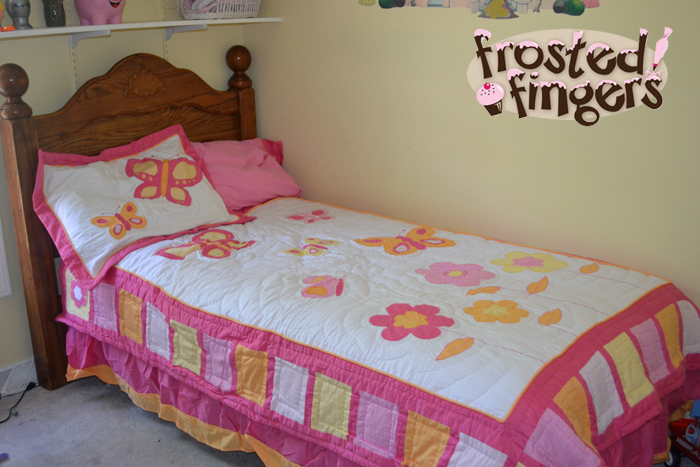 My husband found a headboard at a garage sale for $20 and then we went to a mattress store and got a mattress for under $100. We did a "bed day" in our house on Sunday. Monkey got her big girl bed and the boys' bunkbeds were finally set up.
I decided to go with something a little less grown up with a little bit more than just pink bedding. Monkey has yellow walls, so I wanted some yellow in it. Monkey loves butterflies, so I figured this would be the perfect set for her. The set we got came with the comforter, pillowcase, dust ruffle, and window valance. The valance was twice the size of her window so we didn't put that up. We haven't had the set up long, less than a week, but we like it so far. The sheets are easy to center on the mattress because they have stitching on each side which centers it perfectly.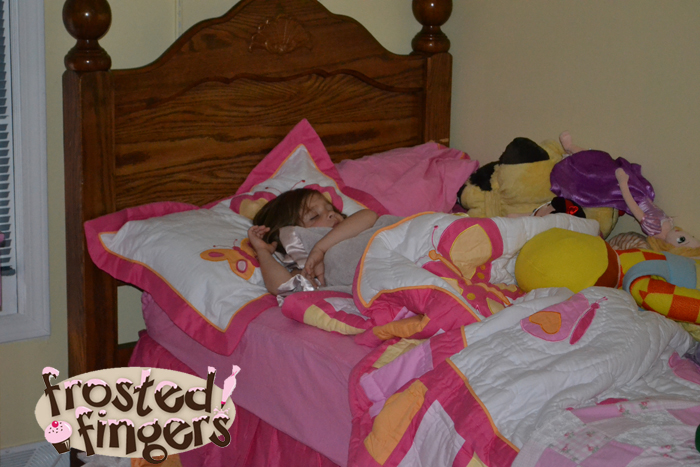 Beyond Bedding is giving away 10 bedding sets. How would you like to win? Fill out the rafflecopter form below:
Note: I was given the above set for review from Beyond Bedding. All opinions are my own.