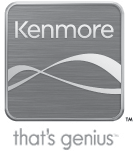 On the weekend of January 20th-21st, 2012, a bunch of bloggers braved the joy of heavy, fast falling snow to arrive in Chicago for the Kenmore Blogger Summit. I ended up leaving 2 hours earlier than I planned to make it downtown. I'm glad I did! It took me 1.5 hours to make a 35-40 min drive. If I would have left any later it would have taken me four hours. (That's what it took hubby to get home from work.) I arrived at Sofitel downtown and was amazed by the hotel. My room was gorgeous. It was so fancy it had a Bose radio and robe with slippers! I had a mixup with the internet service, which I ended up paying a lot of money for. Live and learn. I took a nice hot shower and got ready for the evening. I met up with my friend Kim and went down to the cocktail reception and dinner. It was so nice to meet new people! We met Rob and Sara who became two of our teammates for the next day. We had a fancy dinner while people from Google Places and Google + talked to us. (Kim ended up using Google Places the rest of the time we were downtown that weekend!) I loved this video that the Google + speaker shared with us:

After dinner a few of us hung out in the lobby chatting and then I hung out with Cher for another hour up in my room. I got up bright and early Saturday, even though I had no reason to. I got ready for the day and went downstairs to have some yummy pastries. I actually really loved the vanilla yogurt they had and I am not a yogurt fan! After breakfast we all got on a bus and headed over to Kenmore Live Studios for the day.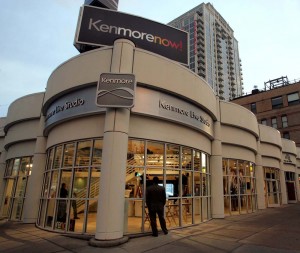 When we got to the studio we were welcomed in and sat down. We had a quick cooking demonstration by Chef Suzy Singh, who was on Master Chef, Season 2. We were then asked to break into our groups, come up with names for our group and then head upstairs to do the first ever Kenmore slow cooker challenge. We were given a basket of vegetables, wine, water and broth and were told to make a meal in our slow cooker. There was also a table of extra veggies and spices we could use. Jessica took point on this and was awesome! We all even shared a tiny cup of wine, too. Shhh. After we got our slow cooker going we went back downstairs to listen to some brand innovations from Samuel Monnie,Tom DeSalvo, and Marty Olsen. We learned about all of the appliances that Kenmore has to offer. We had an exercise presentation by Mark Barchi of Chicago Fit Club on how to get a workout with your vacuum.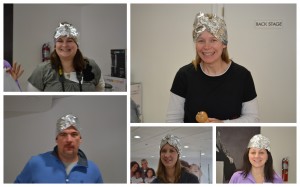 We were served an awesome lunch by Truffleberry Market. After lunch we had a vacuum challenge where we had to come up with a creative video introducing one of the Kenmore vacuums. Our team went with the theme that aliens were coming and we needed to clean before they came. We all wore aluminum foil on our heads so they couldn't read our brain waves. Goofy? yes 🙂 We then had a presentation from Evan Hansen of Wired.com. He had a lot of interesting things to say. Throughout the day they had an innovation board where you could write any innovative ideas and at the end of the day we would vote on the best idea. We also had a small presentation on how to make a smoothie from Green Grocer Chicago. At the end of the day we found out that our team came in second for the slow cooker challenge. The winner of the innovation challenge is getting an AWESOME 50/50 double oven as her prize.
After the Summit was over a bunch of us went out for pizza and drinks. I had a great time that weekend learning more about Kenmore and creating new friendships. Thank you to Kenmore to inviting me to a great weekend and thank you for allowing me to review my vacuum! For more photos click photo below.
Note: I was invited by Kenmore to take part in this blogging summit. All expenses were paid, but all opinions are my own. Thank you Kenmore for the invite!