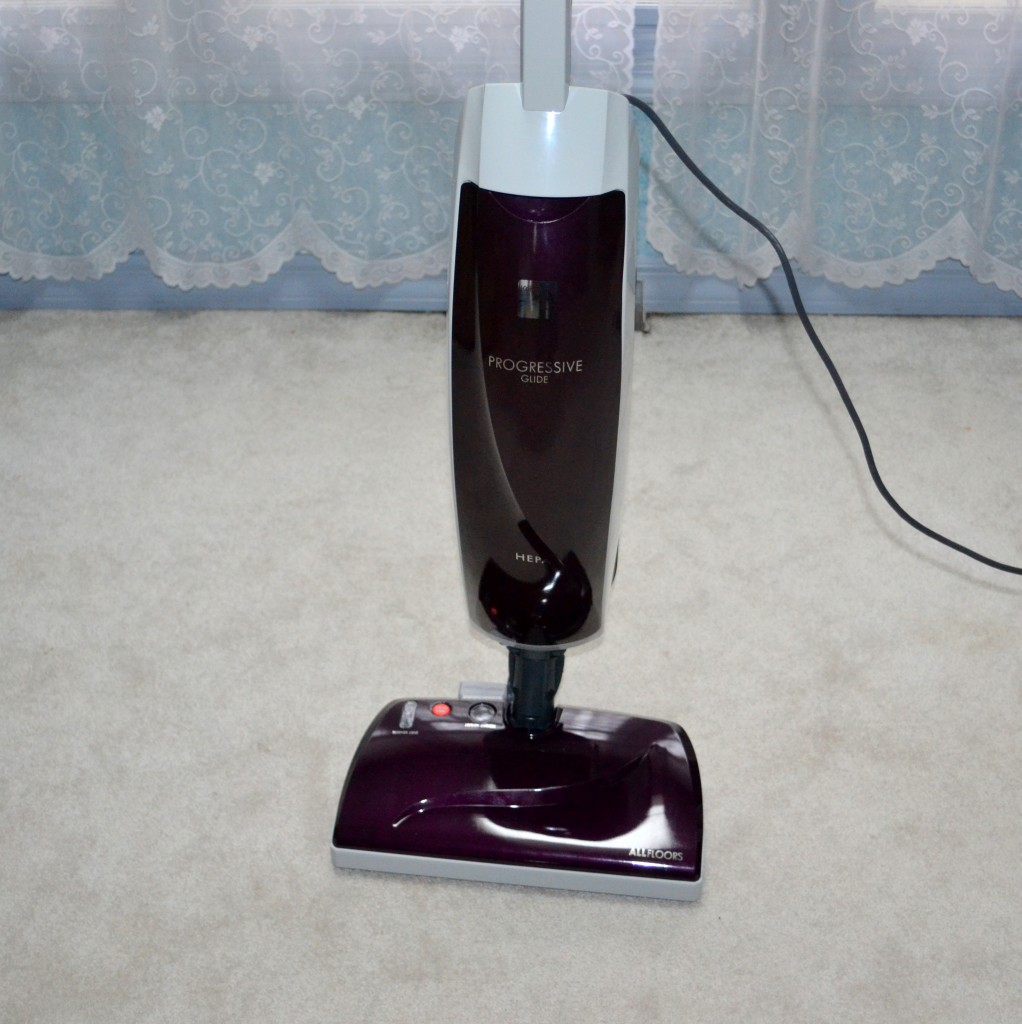 As some of you may know, I was given the chance to go to the Kenmore Blogger Summit last weekend. (Which I still need to write about.) As a thank you for taking my time to go to the summit, they gave me a vacuum to review.
My vacuum came on Wednesday and I couldn't wait to open it up! I had no idea what kind of vacuum I'd get, so it was a total surprise when it got here. I was a little disappointed that I didn't get one with all the bells and whistles. I'd really love a vacuum with attachments. This little vacuum is pretty powerful, though!
I received the Kenmore Progressive Glide Upright Vacuum to review. Taking it out of the box, the only thing you need to do is screw the handle on to the vacuum and you're ready to go. There is a pedal on the bottom of the vacuum that you press with your foot to raise it up or down depending on what type of floor you're cleaning. You can use this vacuum to go from carpet to hardwood floor. There's a switch on the handle that you can change with your finger to go from carpet to hardwood. The body of the vacuum actually swivels when you use it, kind of like a Dyson, I believe. (I've never used one, just judging from seeing it in commercials.) There's also a light on it to tell you if the floor is clean. I love the ease of use of this vacuum and seeing the green light come on makes me feel better about my carpets and having my kids play all over them. After using the vacuum, I want to keep it around for my every day use vacuum. My husband still really wants a vacuum with all the attachments. Here's a little from the Kenmore site about the Kenmore Progressive Glide:
The Kenmore Progressive Glide upright vacuum cleaner combines heavy-duty cleaning and lightweight maneuverability into a single stylish upright.

Ultra lightweight — 12.9 lbs — makes the Glide effortless to use, carry and put away
SWIVEL+ ;STEERING SYSTEMTM makes it easy to avoid obstacles and furniture
Electronic Dirt Sensor alerts you to the dirt that you can't see
Foot-activated height adjust sets the vacuum at the perfect height to clean your carpet
Fingertip Control allows you to clean multiple surfaces with the touch of a finger
Optimum Carpet and Bare Floor cleaning is delivered by a 2-motor system.
Vacuum contains recyclable plastic, uses 100% recyclable packaging, and uses 17% less energy than a 12 amp vacuum.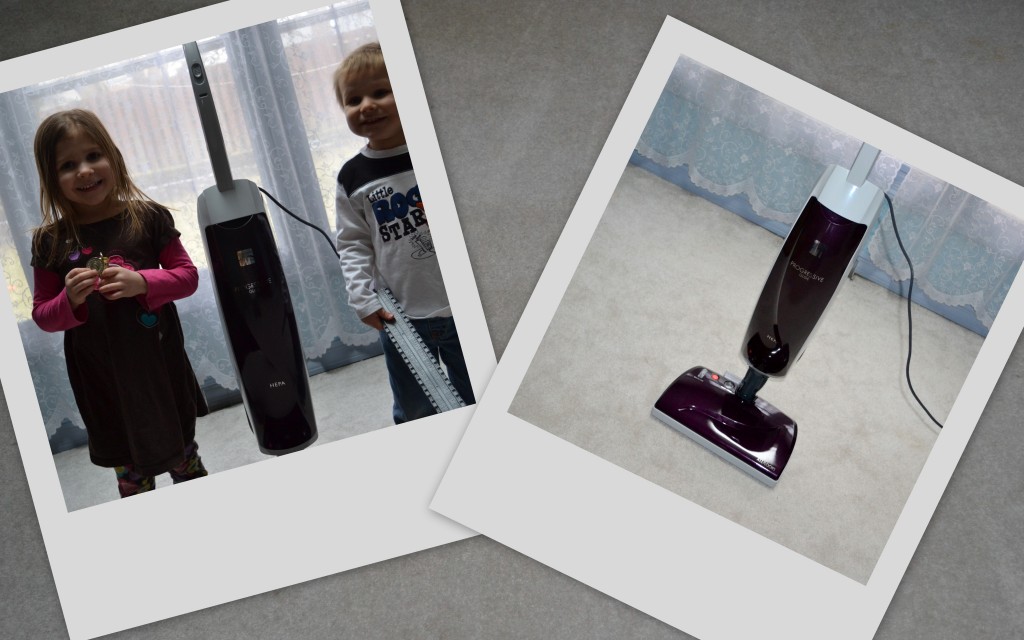 I was just reading through the reviews on the Kenmore page and one person said "Recommend this for singles, couples, and elderly……if you have children or pets……get something w/ attachments. I LOVE IT !!!" I also noticed that a lot of people said this vacuum may tip over when standing alone. I noticed that as well. It hasn't actually fallen over on me, yet, but it is a little top heavy and tipsy. One of the things I really like about it is that the head actually fits under my furniture, so as long as all the Legos and Strawberry Shortcake pieces are picked up, I can get all the dust bunnies that hide (and cat and dog hair!)
Overall, I think this is an easy and great vacuum to use. I agree with the person that wrote the review and said it's great for singles, couples and elderly. It's not heavy, it's easy to use and it picks up well. Having kids and pets, though, we need attachments.
The Kenmore Progressive Glide Upright Vacuum retails for $149.99. It's currently on sale for $99.99 on the Kenmore site. Also, if you use the Shop Your Way Rewards you will earn 1000 points.
Note: I received a Kenmore Progressive Glide Upright vacuum to review in exchange for my honest opinions. All opinions are my own.