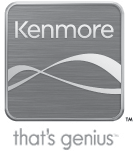 This weekend I am going to a Kenmore Summit in downtown Chicago. I am super excited to see some of my blogger friends and to meet new ones! Not only will we be having hands on fun with Kenmore appliances, we're also going to hear from Google +. It's going to be a jam packed weekend. I am so looking forward to it!
Keeping innovations in mind, Kemore would like to know what innovative way do you use your appliances other than the norm. Kenmore wants to know:
When tasked with the overwhelming demands of day-to-day chores, a little creativity goes a long way – and helps stretch our resources a bit. What is your most unusual, yet practical, use of a common household appliance?
I have a quick giveaway here for you. There will be three winners.
There will be three winners in this contest. The prizes are $100, $50 and $25 Sears gift cards. 
Mandatory Entry
Tell me What is your most unusual, yet practical, use of a common household appliance?
Here is my entry:
Rules:
All entries must be in video format. Comments below do not enter you in the contest without a link to a video. 
–          No branding visible other than Kenmore. To avoid, simple cover other brand names with tape.
–          Uncompressed Quicktime files at 1920×1080 16:9 are preferred. Any uncompressed file would be best, and the bigger the format the better.
–          Upload your video to YouTube and post the link in a comment below or email to Paula@FrostedFingers.com
Please leave a comment below with your video link for your entry. 

Giveaway is open to the USA and ends on January 18, 2012 at 6:00 pm CST. I will be picking my top 5 favorites to send to Kenmore and they will pick the top 3. 

Note: I received no compensation for this post. I am posting because I am going to the Kenmore Summit. All opinions are my own. 

No purchase necessary to enter or win. Odds of winning are not increased by a purchase.