These would be great for either your coffee or hot chocolate on a cold day!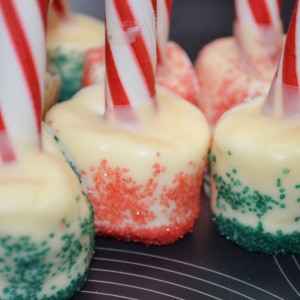 Peppermint Marshmallow Coffee Stir Sticks Recipe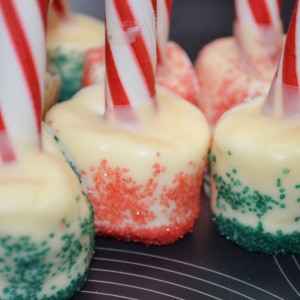 Ingredients
Peppermint sticks or candy canes
Marshmallows
White Chocolate baking chips
colored sugar
Instructions
Place your peppermint stick through your marshmallows. I ended up using a small knife to cut a hole in the marshmallow in order to get the stick in.
Melt your white chocolate chips according to package directions. (Remember that if your chocolate doesn't get fluid enough that you can add shortening to smooth it out.)
Dip your marshmallow in the white chocolate and then sprinkle with the colored sugar.
Let cool and harden. Place in individual bags. Makes a great addition to a mug with hot chocolate or instant coffee in it as a gift.