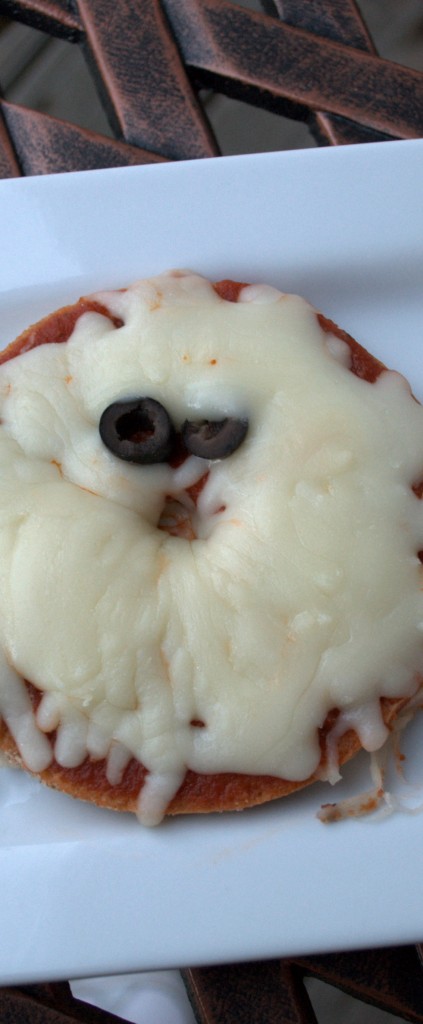 I was originally going to make Mummy pizzas, but I made them on Bagel Thins and the mouth caved in, so I decided it was now a Ghost pizza! The Ghost pizza is the same concept as the English muffin pizza, but just made with the new Thomas' Bagel Thins.
I love the new Bagel Thins! With trying to count calories, they're a great substitute to regular bagels and fun to decorate with your favorite pizza toppings and eat! I used the 100% Whole Wheat bagels for my pizzas but they have several options:
Blueberry
Plain
100% Whole Wheat
Cinnamon Raisin
Everything Bagels
Boo! Ghost Mini Pizzas for Halloween
Ingredients
Thomas' Bagel Thins
Pizza Sauce
Mozzarella Cheese
Black Olives
(optional- your favorite pizza toppings, but then it won't be a ghost.)
Instructions
Preheat your oven to 400
Spread 2 tablespoons of sauce on each bagel thin
Sprinkle with cheese and add two slices of black olives for eyes
Bake for 10-12 minutes or until warm through
https://frostedfingers.com/2011/10/ghost-mini-pizzas/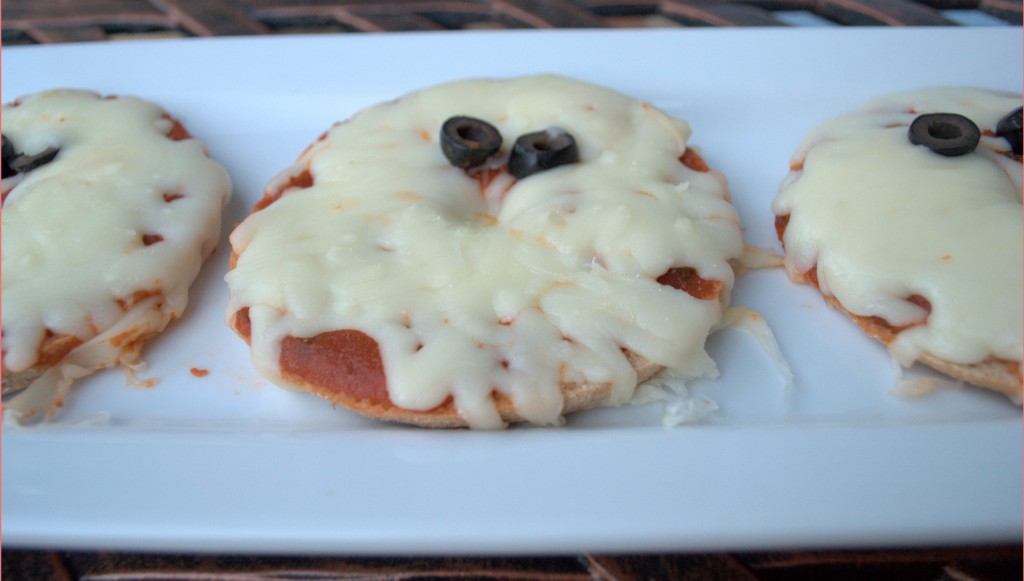 Disclosure: I was sent coupons to try the Thomas' Bagel Thins. All thoughts and opinions are my own.