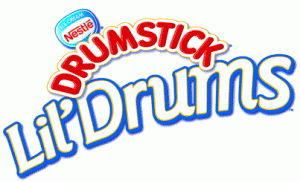 Last week I was asked to try out some Nestle ice cream and share it at a sporting event. Unfortunately soccer was over for us by the time I found out about it so we decided to go to a friend's t-ball game. First we had to head over to Wal-mart and pick up a box of any Nestle Ice Cream we wanted to share.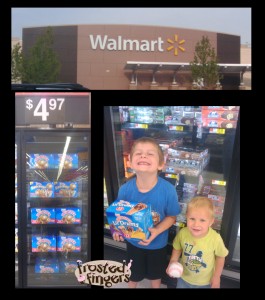 We chose the Nestle Lil Drums Swirl Cones because it comes in a 12 pack which is more than enough to share. It has two varieties in the pack: chocolate fudge brownie and cookie dough. I didn't remember a cooler when I left the house to buy the ice cream so by the time the end of the game came around it was more of a soup than ice cream. The kids didn't care, they still really enjoyed it. I love that the serving on these are perfect for little ones. It's not so much that they would melt too fast (under normal circumstances) and it's not too much ice cream for them to handle.

It was fun when we got there we realized our other friend's daughter was playing on the other team. It was a great social event to share our ice cream since so many friends got to have some! I had both flavors of the ice cream and I believe the chocolate fudge brownie is my favorite even though I'm not the biggest chocolate fan. The price can't be beat, either. It was under $5 for 12 servings. You can't get that with the ice cream truck. I say buy a box of Nestle Lil Drums to keep in your freezer so when you start hearing those annoying songs coming down the street you can hit the freezer and make the kids happy.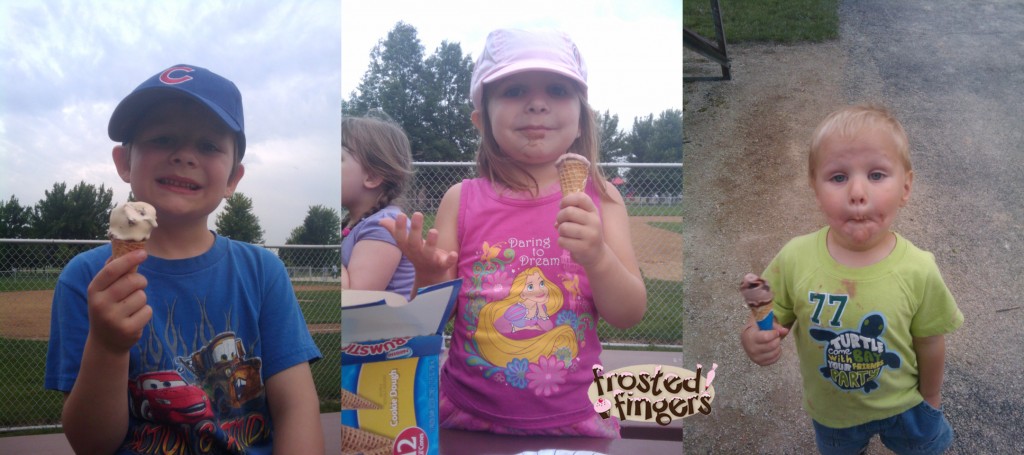 This shop/project has been compensated as part of a campaign for Nestlé. All opinions are my own.