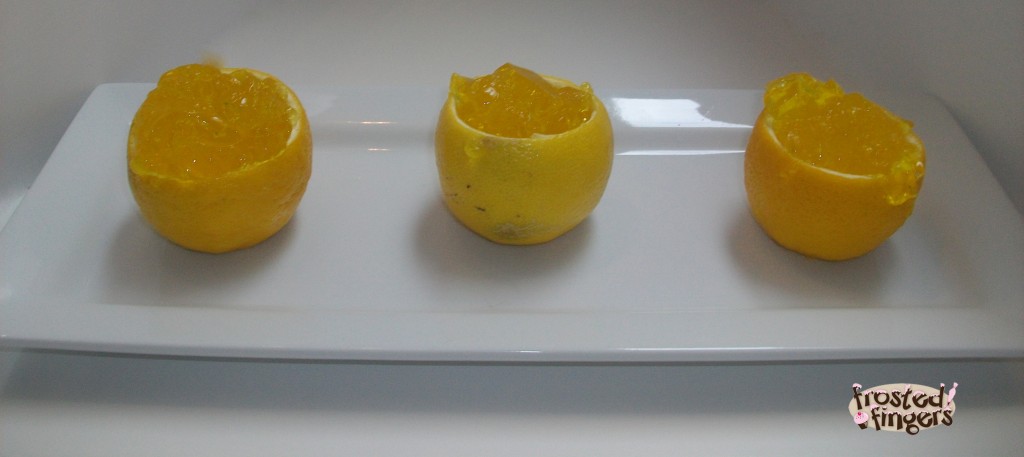 Very simple St Patrick's Day recipe that makes the kiddos happy. You can serve this at the end of your rainbow cupcakes.
Ingredients: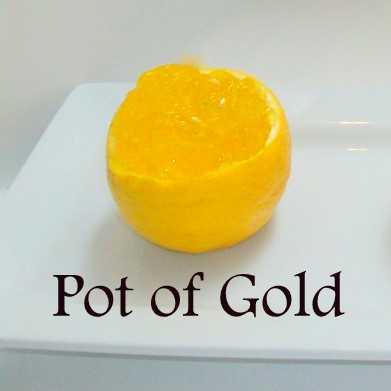 3-ounce box of lemon-flavor gelatin
6 lemons (or limes)
Directions:
Line an 8-inch square baking dish with plastic wrap, leaving several inches of overhang on each side (this will make removing the gelatin easier). (Make sure you don't use 2 pieces of overlapped wrap because the jello just seeps in between the layers and makes a mess!) Combine a 3-ounce box of lemon-flavor gelatin and 1 cup of boiling water in a medium bowl, stirring until the gelatin is dissolved. Stir in 1 cup of cold water, then pour the mixture into the baking dish. Cover the dish with plastic wrap and chill the gelatin for 4 hours or until firm, then slice the gelatin into 1/2-inch cubes.
Cut off the top quarter of each of 6 lemons, then, without cutting into the fruit, slice a thin layer of peel from the bottom of each one to help them stand upright. With a small knife, cut around the inside of each lime's rind to loosen the pulp, then spoon it out to make a shell.
Fill each lemon pot with gelatin gold. Makes 6.
Recipe inspiration from Family Fun.