My mom's group was talking about all these different things you can make with your waffle iron. I decided to try the cinnamon roll waffles. It is VERY simple. All you need is a package of cinnamon rolls and a waffle iron!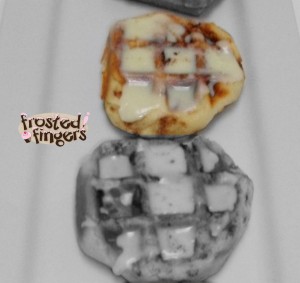 Directions:
Spray waffle iron with non-stick cooking spray.
Place a cinnamon roll on each quarter of the iron.
Close iron and cook until done.
Drizzle frosting over the top.