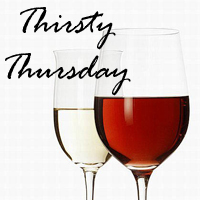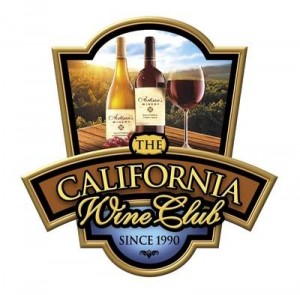 This week I had the pleasure of trying two wines from the California Wine Club. I got both a red and white wine. I think my tastes are changing, because I really enjoyed the red wine more. I liked the different flavors I could taste in the red. It tasted more "woody" than other wines I've tried. I'm really no wine expert and I can never pick out flavors that are supposed to be in the wines. Don't get me wrong, the white was very good, too. Both wines had a great taste, but I'm just leaning more towards the red this time. My husband and brother in law were with me trying the wines this past weekend. We all noticed it really affected them more than normal and so we looked at the alcohol content. The two wines I received were actually a slight bit higher than any of the other wines I had around my house. Quality wines! 🙂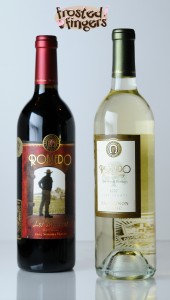 When it comes to having your wine delivered, it's a little worrisome to have something fragile like wine shipped through the mail, but they package the wines nicely. They were in a Styrofoam container shaped like bottles of wine on the inside so that they sit nice and snug in the box. If you have underage children at home (teenagers), you do have to have someone 21 or over to sign for your wine and they will ask for ID if you don't look it! (So you don't have to worry about your teen getting your wine delivery while you're not home and having a great party! 🙂 ) "ALCOHOLIC BEVERAGES MAY BE SOLD AND DELIVERED ONLY TO PERSONS WHO ARE AT LEAST 21 YEARS OLD. IN PLACING YOUR ORDER, YOU REPRESENT TO US THAT YOU ARE AT LEAST 21 YEARS OLD AND THE PERSON TO WHOM DELIVERY WILL BE MADE IS AT LEAST 21 YEARS OLD. When your alcoholic beverages are delivered, the person receiving delivery will be required to show identification proving that he or she is at least 21 years old."
Along with the shipment of wine came a beautiful newsletter called Uncorked. It tells you the story of the winery that your wines came from, some fun facts about wine, "Ask the Winemaker" and even a recipe. Here's a little about California Wine Club:
For years Pam and I were frustrated trying to find truly great wine. Selecting a decent bottle of wine from thousands of pretty labels with prices ranging from $5-$35 was difficult at the best of times. We were always happiest with wine recommendations from friends.

So, that's what we wanted to do with The California Wine Club, start a wine of the month club that was just like "one friend recommending a great bottle of wine to another friend".

We are now celebrating 20 years of business and the wine adventures keep getting better! Pam and I knew that there were hundreds of small, family-owned wineries dedicated to producing exceptional wine … and it was this wine that we wanted to share with our monthly wine club members. Each month we travel California's wine country searching out the wineries, meeting the families and tasting the wines that never make it to local stores or wine shops.
2005 "Los Braceros" Sonoma Valley Red Blend
Gold Medal, "Best of Class," 2009 Los Angeles International Wine Competition; Gold Medal, 2009 Florida State Fair.
Red garnet in color, this blend offers aromas of black currant, ripe plum and a hint of tobacco. Luscious, ripe flavors of rich black fruit and cedar lead to a yummy, spicy pepper finish.
This wine aged for 18 months in American oak. It is a blend of equal parts Cabernet Sauvignon, Merlot and Syrah.
"A wonderful choice with carne asada tacos, our mother's delicious chile rellenos or hearty dishes like smoked prime rib!"
Delicious now but will age well for another three to four years.
Suggested Retail $30
Restaurant Wine List Price (If you can find it) $45-$51
2007 "The Seven Brothers" Lake County Sauvignon Blanc
Double Gold Medal, 2009 West coast Wine Competition; Gold Medal, 2009 California State Fair; Gold Oyster, 2009 Pacific Coast Oyster Wine Competition
This pale yellow wine is clear and bright, ready to wow you with zesty aromas of tropical fruits and green apple. Its fruit flavors are intense, highlighted by green tea and citrus notes. This mouth-coating wine ends with a crisp but ripe finish. A terrific Sauvignon Blanc, even just by itself.
This wine fermented and then remained on the lees in stainless steel tanks for nine months.
Enjoy this Robledo Sauvignon Blanc with Dungeness crab cakes, tuna tartare, fresh oysters or ceviche.
This wine is best enjoyed now.
Suggested Retail $20
Restaurant Wine List Price (If you can find it) $32-$38
I would definitely recommend California Wine Club! Normally your Premier Club membership would cost $36.45 a month.
Exciting Wine Of The Month Club Deliveries Include:
Each wine club shipment includes two bottles of award-winning wine and our detailed and beautiful 12-page, full color publication,Uncorked. Uncorked offers an up-close and personal look at the family behind the wines plus tasting notes, recipes, wine luminary interviews, games and so much more.
Recently Featured Premier Club Wines:
Every month we feature two different wines from a winery located in not just Napa and Sonoma, but also places like Monterey, Santa Cruz, Santa Barbara and even the Sierra Foothills. Your CWC wine of the month club adventure will take you to wine regions not normally represented outside of California's wine community. Click here to get an up-close and personal look at a few of our recently featured wineries.
Our Wine Club Guarantee:
There is never any bulk, closeout or private label wine. Each wine club feature is hand-selected by Bruce & Pam and one that they proudly serve in their own home to family and friends. There are nowine of the month club membership fees, you can cancel anytime and every wine is 100% guaranteed.
Save on Your Favorite Wine Club Wines:
Bruce & Pam work with the wineries directly. No middleman and no distributor mean members get the best choice of wine, at the best possible price. Members can even reorder their favorites and save up to 50% off normal retail.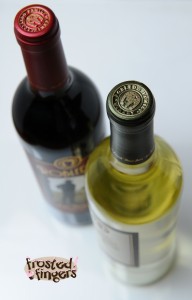 Buy It:
Currently California Wine Club is offering my readers a chance to try it out for ONE month, with no obligation to stay, for $13! You will get two bottles of wine; you can choose one of each: red and white or both red, both white! Click on California Wine Club and enter the promo code: momblog-11.
Connect with California Wine Club:
Website: California Wine Club

Facebook

Twitter
Disclosure: I received the wine in exchange for my review. All opinions are mine. Thank you to California Wine Club for giving me this opportunity.
Other Reviews:
My Sentiment Exactlee