Week 2 was not a great week to go couponing. Not a whole lot of deals out there. None that I wanted to go after at grocery stores. So I only hit up CVS and Walgreen's this week.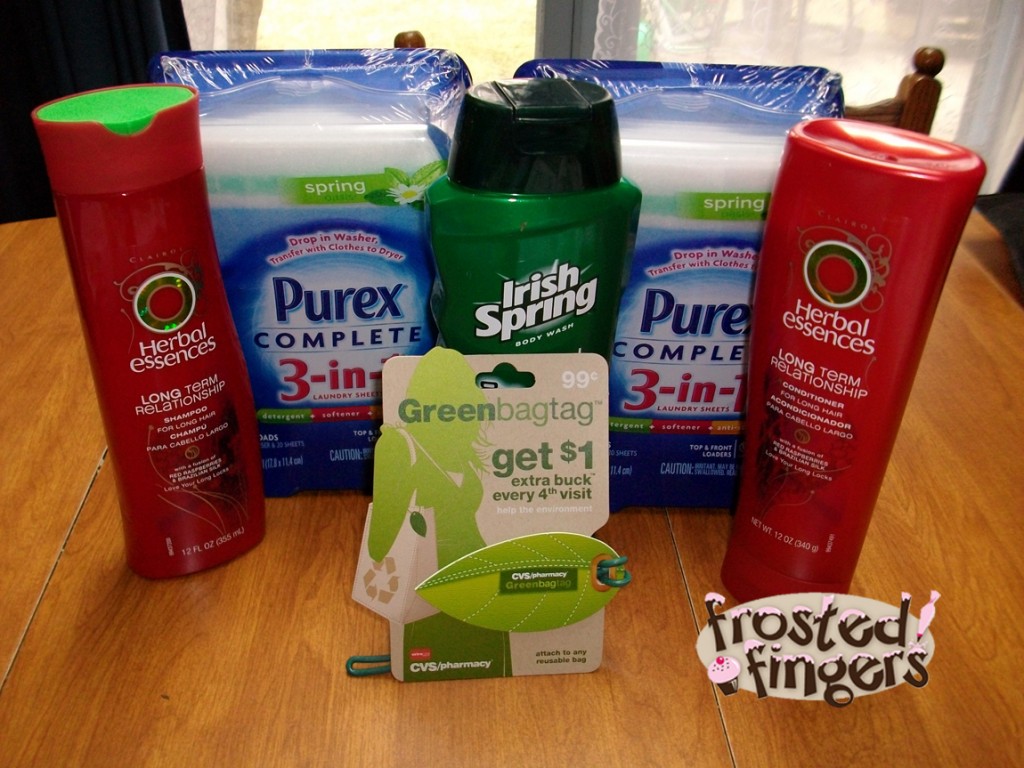 I was running low on detergent and shampoo so I was scouting out the best deals I could find. I got the Purex 3 in 1 for .99 each with a $3 coupon from 2/20 Red Plum. My Herbal Essences shampoo and conditioner were .49 each after coupons and extra care bucks. I finally decided to get a bag tag from CVS so that every 4th visit I'll get $1 off.
Shelf Cost $31.54
Store Discount $12.22
Coupons $9.49
Total $9.83
Total Savings $21.71 or 68.83%! (Plus I got back $4 ECB for next week)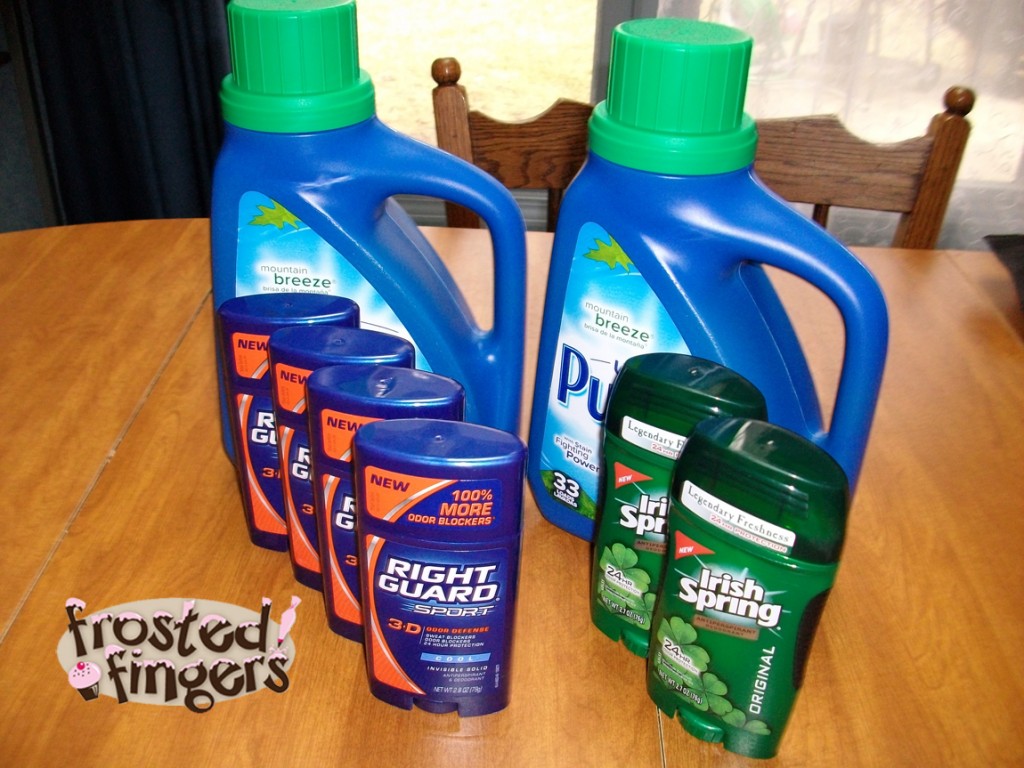 More detergent and LOTS of deodorant. The Right Guard was B1G1 at Walgreen's and I had 2- B1G1 coupons from 3/13 Red Plum, making all 4 FREE! The Irish Spring deodorant was on sale 2/$6, I used 2- .50 coupons, paid $5 and got $4 Register Rewards back, making them .50 each!
Shelf Cost $33.45
Store Discount $13.96
Coupons $8.98
Total $10.51
Total Savings $22.94 or 68.58%! (Plus I got back $4 CAT for next week)