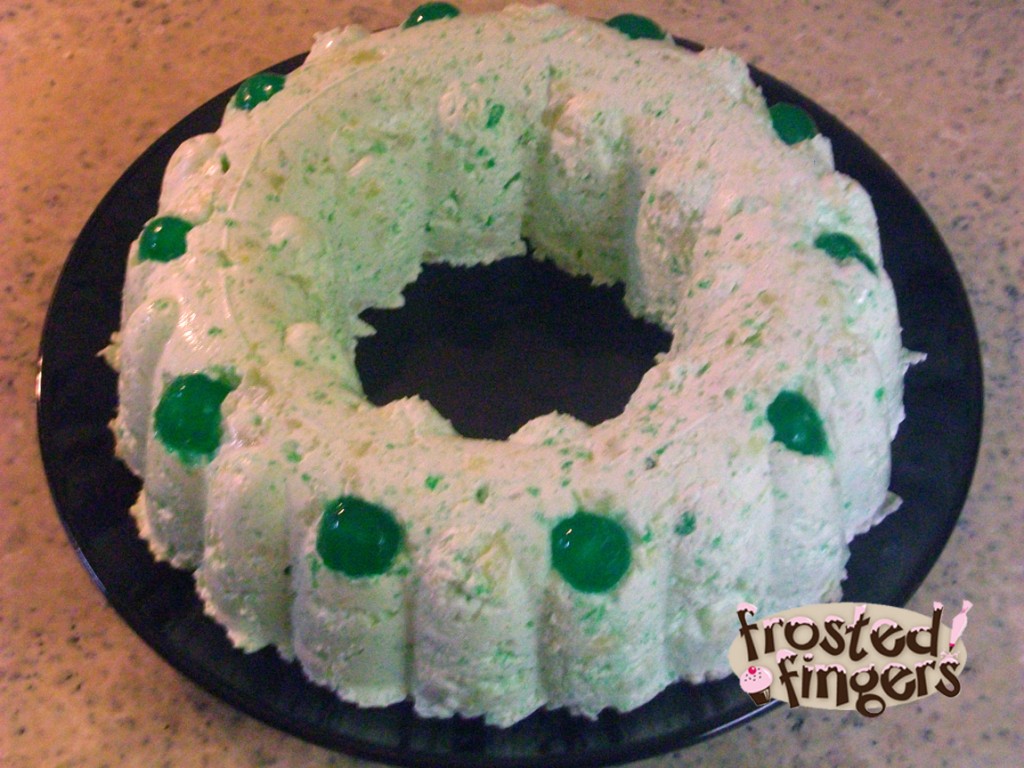 This is a versatile Jell-O that works well with either St Patrick's Day or Christmas. All you have to do is change the color of the cherries. If you use red cherries it makes your mold look like a wreath.
Ingredients: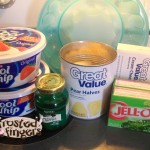 2 small boxes or 1 large box Green Jell-o (lime flavored)
large can of pear halves
jar of green or red maraschino cherries
1 large or 2 small Cool whips (you will only need approx 3/4 of the Cool Whip)
8 oz cream cheese
Gelatin Mold (like the kind from Tupperware)
Directions:
Drain pear juice into small sauce pan and bring to a boil. Stir in jello. Put Jello in freezer or fridge while you move on in the process. Just be sure your Jello only becomes cool but not firm.
Smash the pears with a fork or a Pampered Chef Mix n' Chop
Place a cherry in every other bump of your mold.
Mix 1 heaping T of Cool Whip with the cream cheese until smooth. Add in cool Jello. Then add in the remaining Cool Whip (only use about 3/4 of a large container.)  (This is a family recipe that's just told to the next person without real measurements, sorry!)
Lightly fold pears into the mix. Pour into your mold.
Refrigerate for a few hours until solid. Flip upside down on plate and serve.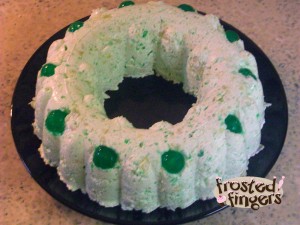 If you're interested in ordering a mold from Tupperware, I will have an open party until Friday, 2/25/11. Order here.