My kids attend AWANA every week and really have a great time learning Bible verses. Once a year, the kids have the option to participate in a Pine Car Derby Race. Most of the kids opt-in and create fantastic cars. A snack is always served on race night. In the past we've served either hot dogs, popcorn or cookies.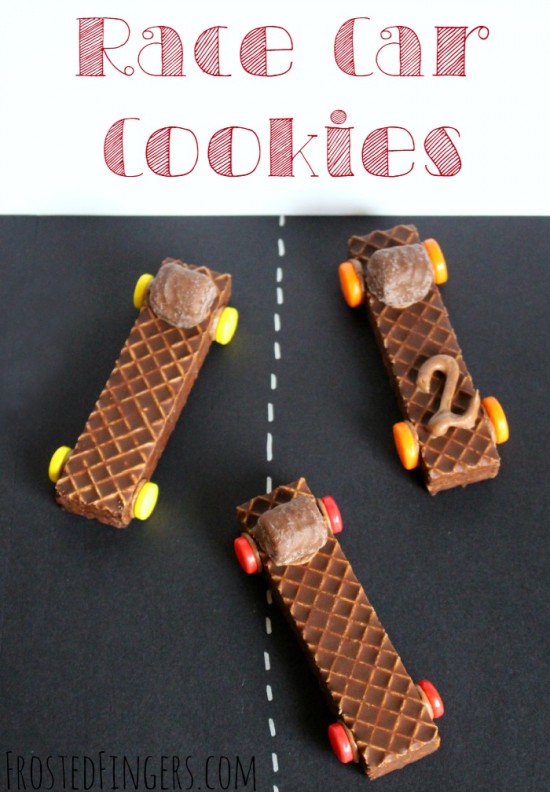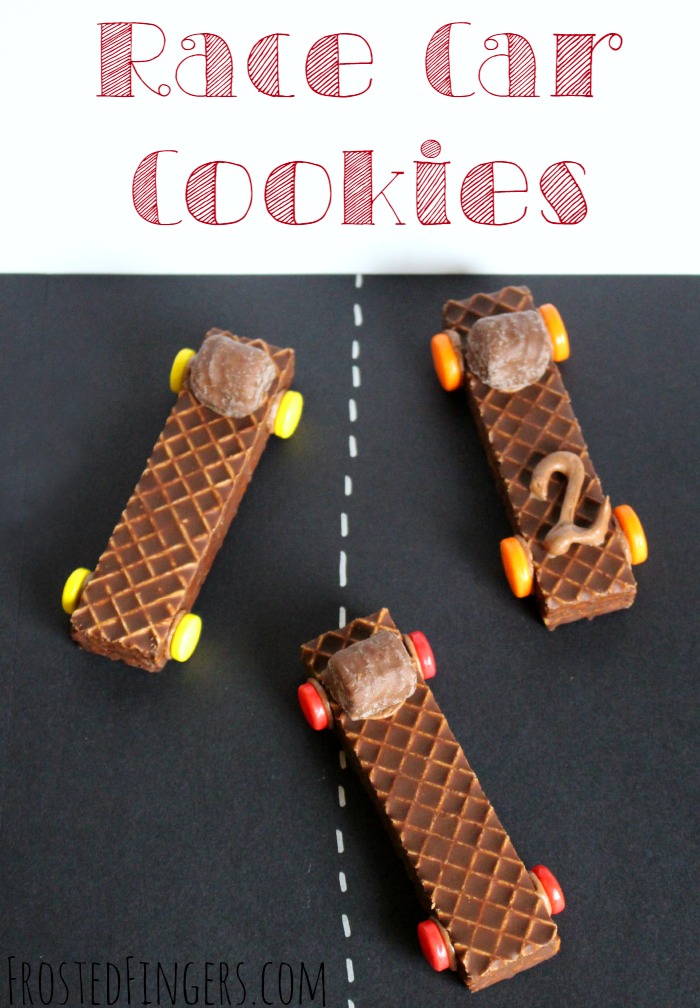 I received the Berenstain Bears Country Cookbook after the race – but I found these adorable Race Car Cookies on page 90. I am definitely making them for next year's derby race!
You'll Need:
Nutter Butter Bars
Mini Twix (or whatever little square candy you'd like to use)
Spree Candies
Chocolate Frosting
Directions:
Unwrap Nutter Butter Bars, Twix and Spree Candies
Fill a sandwich-sized Ziploc with about ½ a cup of chocolate frosting, seal and snip a tiny triangle off one bottom corner.
Turn a Nutter Butter on its side and put a pea-sized dot of frosting about half an inch from the top and bottom. Push one Spree candy on each dot. Do the same thing to the other side of the 'car'.
'Glue' the Twix candy to the top of the car by applying a bit of frosting to the Twix and pressing it onto the Nutter Butter bar.
Make as many Race Car Cookies as you'd like.
Serve and ENJOY!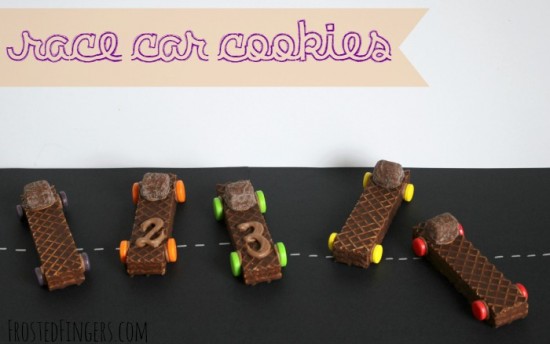 Would you make Race Car Cookies?