As a Netflix Ambassador I was asked if I'd like to have an Ever After High viewing party and I jumped at the chance because I knew my daughter and her friends would have a blast. Having passed illnesses around our house for a month, it was really nice to have the chance to let the kids socialize and just have some fun. I really think the girls that came over had a blast.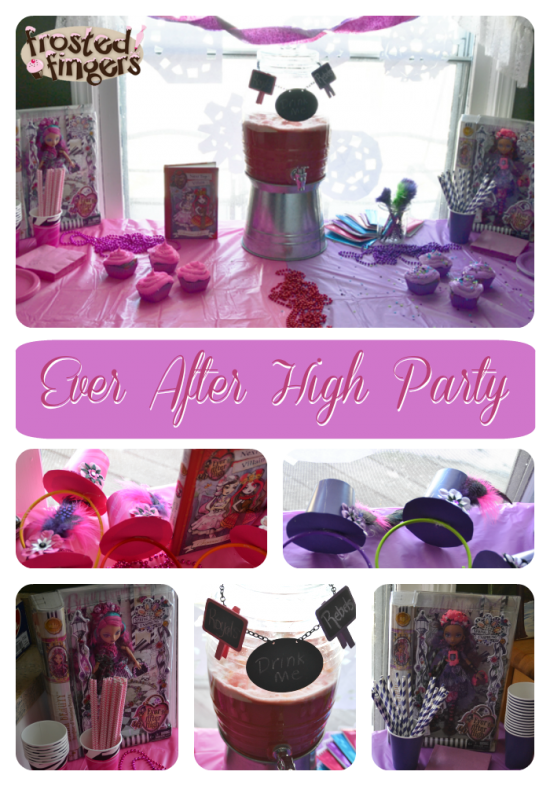 I went with an early afternoon party so I wouldn't have to make a lot of food. We just had some gluten free Royal vs Rebel cupcakes and some Aloha Party Punch.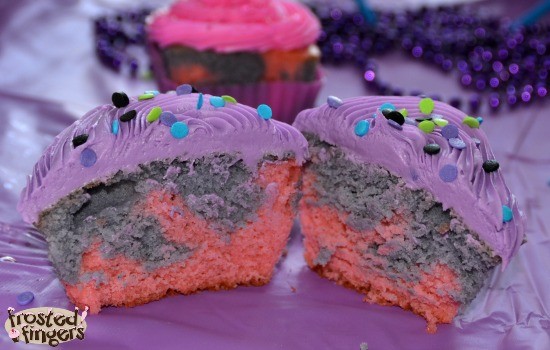 For the cupcakes I just split the batter in half and dyed one half pink and the other purple. I dropped spoonfuls of each color in the cupcake liners and then swirled with a knife. I just frosted the cupcakes with store bought purple and pink frosting. I haven't bought store bought frosting in years and let me just say… yuck!!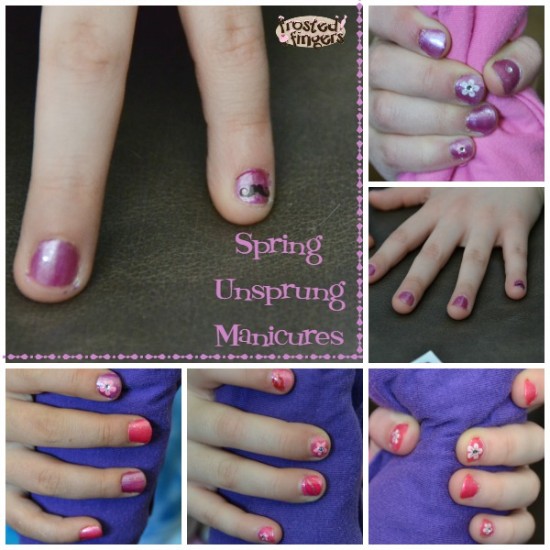 The first thing on our to-do list for the party was to do some Spring Unsprung manicures. I pulled out pink and purple Piggy Paint so the girls could choose if they were a Royal or Rebel. I bought cute little nail art at the store that had lips, mustaches, flowers, and little gems. The girls had a blast decorating their nails.
Netflix sent me some fun fortune tellers for the girls to play with so while they were waiting to get their nails done they were asking silly questions to each other and rolling the dice to find out their fortunes.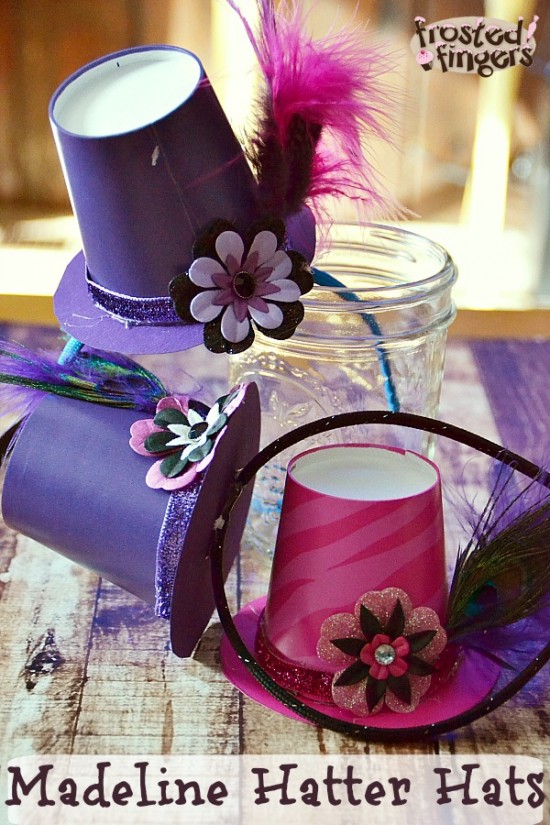 The girls each got to pick out their own Madeline Hatter Hats to wear at the party. I had fun picking out all the goodies to make these hats.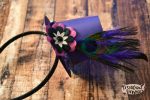 Madeline Hatter (Mad Hatter) Hats
Ingredients
Small Party Cup

Scissors

Cardstock

Ribbon

Craft Flowers

I found mine in the paper section of the craft store

Feathers

Hot Glue and Glue Gun

Headband
Instructions
Cut the paper cup down to the size you want for the hat

Cut circles out of your card stock. I used a wide mouth glass as a guide for mine.

Glue the cup in the center of your card stock circle.

Glue some ribbon around the bottom to hide the seam.

Glue your flower and feathers to the side of the hat

Glue the hat to the headband
After the nails were painted and the girls picked out their hats, they sat down to watch an episode of Ever After High: Spring Unsprung. Each one of the girls LOVED the show! (They were all between 7-9 years old.)
Welcome to Ever After High, a boarding school for teens destined to follow in their famous parents' fairytale footsteps. Only this is high school, and that spells drama. Some, like Apple White, Daring Charming and Blondie Lockes, embrace their "happily ever afters," while others, like Raven Queen and Cedar Wood, choose to rewrite their stories — which could change the fate of every one else at school.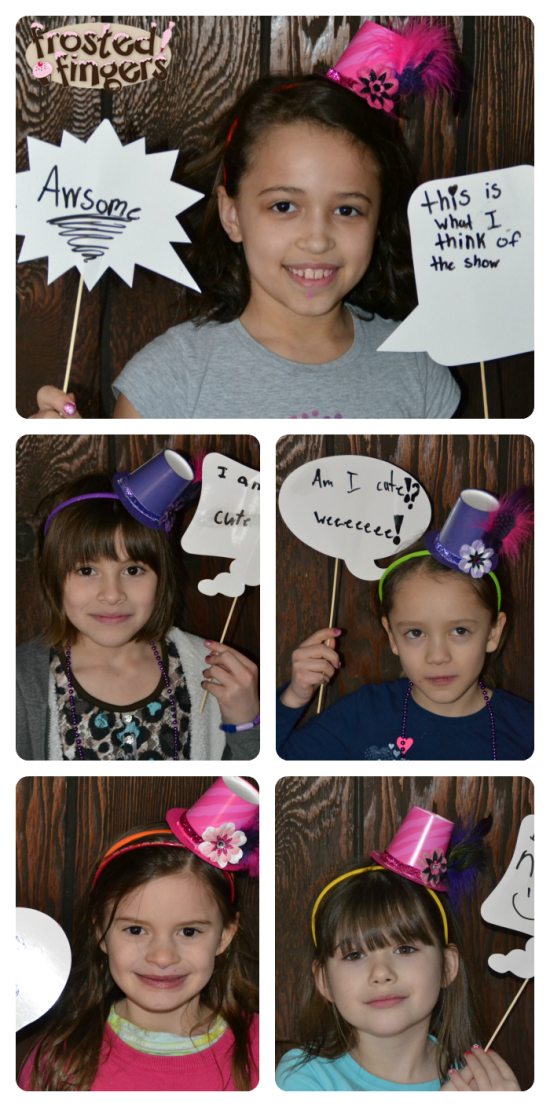 At the end of the party the girls each had fun writing on thought bubbles and posting for pictures. The girls had a fun 2 hours and I'm happy Monkey got to spend some time with her friends. If you have a girl, probably 7 and up, you should check out Ever After High on Netflix.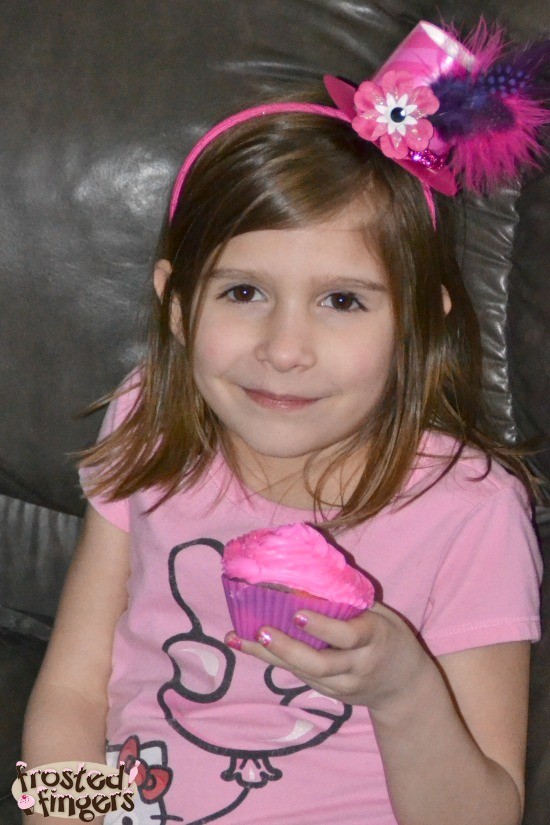 Note: I am a Netflix Ambassador. I received a gift card to buy party supplies and some goodies from Netflix in order to facilitate my party. All opinions are my own.