I participated in Influencer Activation on behalf of Mom Central Consulting for Baby Mantra. I received product samples to facilitate my review and a promotional item to thank me for participating.
This is BabyQ. If you've been around a while, you've been watching her grow up. I can't believe she'll be 9 months next week! We've been extremely lucky with her on all counts: she's got a great disposition and so far no allergies of any kind! Just because she doesn't have any allergies or skin conditions doesn't mean I don't want the best for her. I like to use natural products on her skin as much as possible. I'm not always 100% on this, but some has got to be better than none, right? Our family believes that everything in moderation is the key.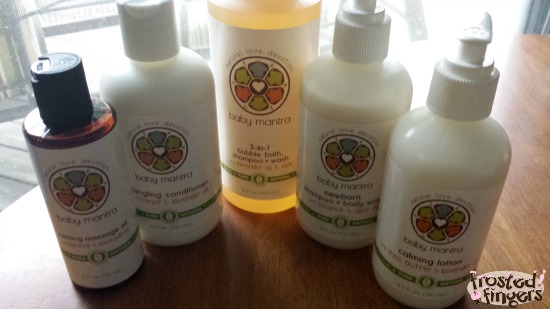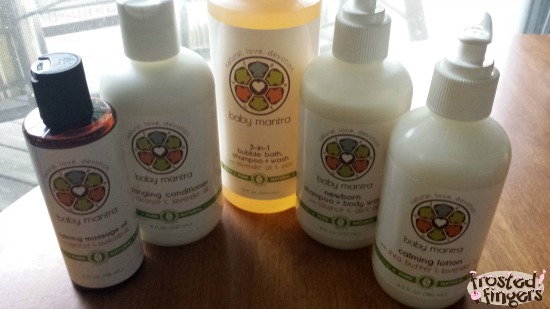 I love that Baby Mantra is natural, allergy tested, and animal cruelty free. BabyQ loves the animals and I'm sure she'd be upset if fluffy bunnies were hurt in the process of making her shampoo (if she could get upset about those things at this age!) Baby Mantra has an awesome spot on their site where you can look at an interactive ingredient list in their products and find out why they use what they use in them.
Created by two sisters on a mission to provide safe and ecologically sound skincare, Baby Mantra is a certified natural, cruelty-free and gluten-free baby skincare line that offers environmentally conscious products from ingredients to packaging. All products are made in the U.S. and are inspired by all-natural home-based remedies.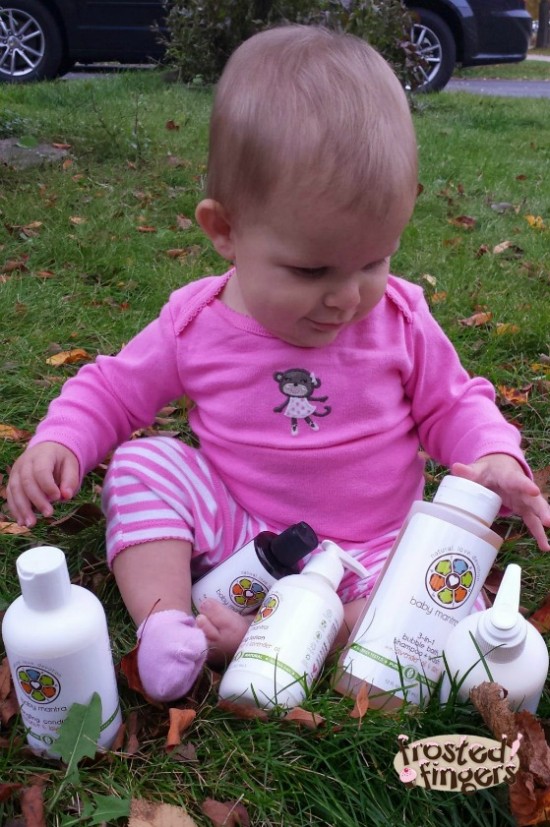 I love all the ingredients used but one: Lavender. I think when Buddy was born I really overdid it on the Lavender thing because I can't stand the smell of it anymore. I used it a lot for him, because I was a first time mom and Lavender is calming, right? I wanted to make sure I had the most calm, happiest baby ever. I've been trying to smell Lavender in small doses so I can like it again. Don't get me wrong, it's not a powerful smell in the Baby Mantra products, I'm just ultra sensitive to it and can find it in almost anything it's in. If you like Lavender, then you will love these products.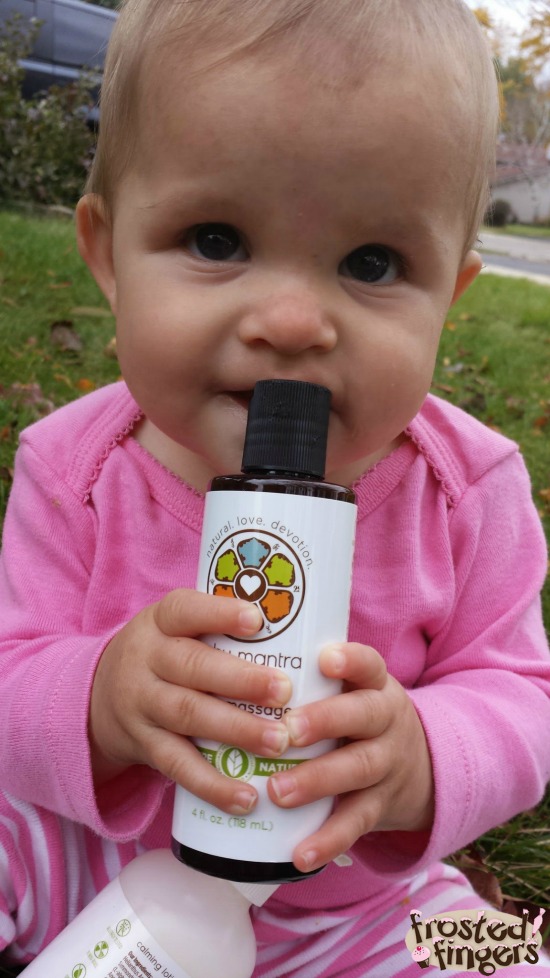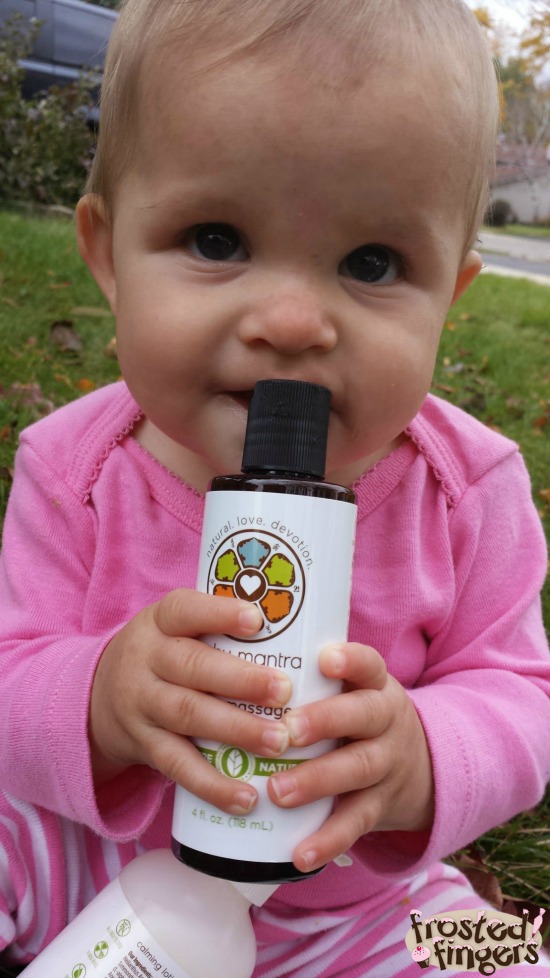 I do really like the smell of the Baby Mantra massage oil that BabyQ is holding in this picture. It is made with apricot and avocado oil and leaves your skin smelling fruity but not strong. You can buy Baby Mantra products at: select Walgreens and Duane Reade stores, BabiesRUs.com, and Amazon. What is your favorite baby skin and hair product? Are natural products important to you?