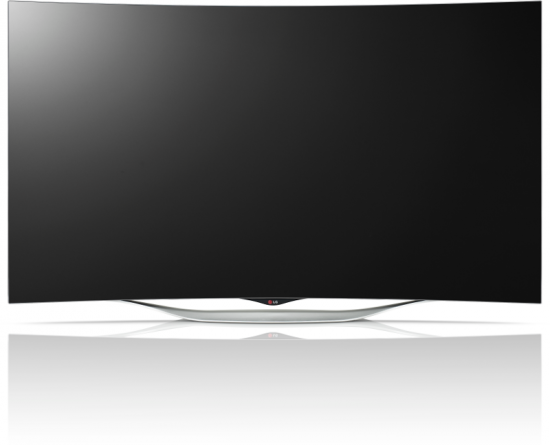 My family and I were recently in the market for a new TV. All we had was one of those old Tube TVs which weren't very smart. There were only so many things you could hook up to them and the picture quality was getting worse as everyone else's quality was getting better. Because our TV was not wide screen, pictures didn't fit right on the screen from cable or Netflix.
I admit that I didn't really do a lot of research before going out and buying our TV. Had I done some research and saw what was coming down the line from LG, I may have waited and saved a bit longer!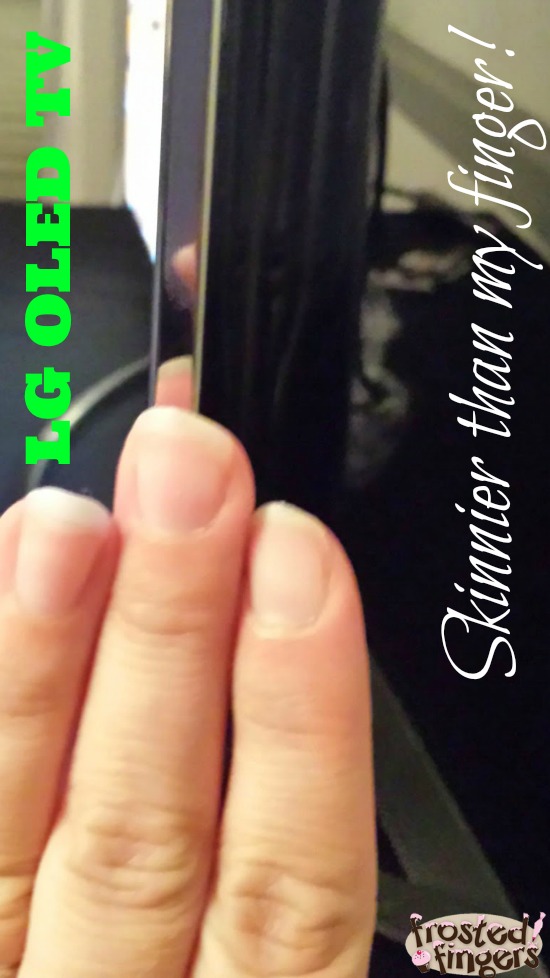 This week I went to an event where I was introduced to the new LG OLED TV. My first thought was that I couldn't believe how THIN this TV is! I remember back when I had a "travel" TV that still had almost a foot of length on the back end of it. This LG OLED TV is thinner than my middle finger!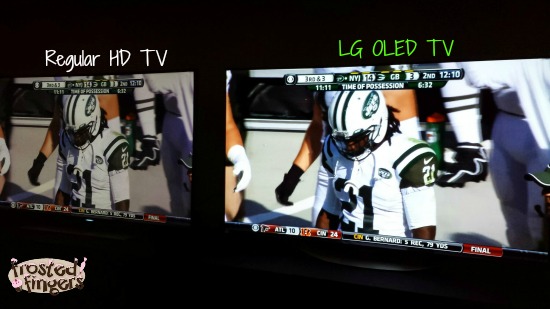 One of the things they did at the event was to show us the LG OLED TV next to a Regular HD TV. It's not easy to capture with a cell phone, but you can see how much brighter the LG OLED TV is. The whites are whiter and the blacks are blacker. They showed us both with lights on and lights off. I fell in love with the LG OLED TV because it's just so crisp!
OLED TV is a major breakthrough in display technology that offers stunning picture quality, colors that are more accurate than ever before, and more vibrant images that really pop. For those seeking the highest level of contrast and color performance, whether it's for watching Monday Night Football or your favorite sitcom, no other TV can compete with the unprecedented contrast and stunning color of LG's OLED TV. Simply put, the best thing in television viewing that the electronics industry has always been looking to find is finally here.

OLED stands for Organic Light Emitting Diode, which describes the material that creates the unique light source in these next-generation TVs
By eliminating the needs for a backlight, OLED offers an incomparable picture quality and design potential to conventional LCD(LED) TVs
LG OLED TV is the winner of EISA (European Imaging and Sound Association) Award for 3 consecutive years
LG OLED TV was voted as the King of HDTV in 2014 HDTV Shooutout, a renowned HDTV competition event hosted by Value Electronics in Scarsdale, New York
LG OLED TV was described as 'The Best.Picture.Ever' by David Katzmaier, a star reviewer for TV at CNET (Click to read the review)
LG was the first to introduce OLED TVs in the United States and the unrivaled leader in delivering this technology. With a quantum jump in OLED technology, LG has can finally offer this state-of-the-art TV at a much more available price to its customers
In 2014-2015, LG is broadening its OLED assortment with FOUR new series and FOUR OLED TVs overall, with 55-, 65- and 77-inch class sizes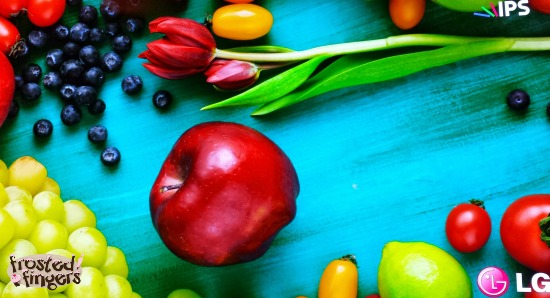 They also had a special surprise for us at the event. They unveiled the 65" 4K OLED TV. I was lucky enough to have a front row seat for this part of the presentation and wow! That apple looks like you can reach out and grab it.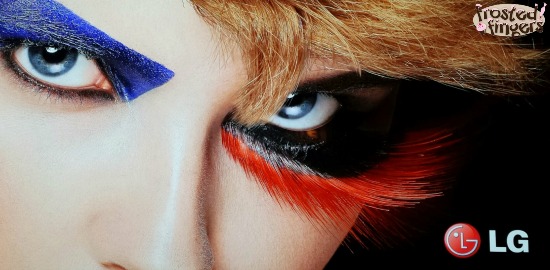 Look at the amazing detail on that picture! You can see the little hairs on her nose! I was sitting less than 4 feet away from the TV and there was no distortion whatsoever.
The 65" 4K OLED TV will forever be outside of my budget range.  The regular LG OLED TV is more of a normal consumer TV and has come down significantly since it was released last year. The TV is currently $3,499 on
Amazon
. It's still outside our budget for now, but give it another year and we could probably afford it! We are happy with the TV we ended up with but hopefully by the time we need to purchase again this technology will be even more affordable!
Have you ever checked out an OLED TV? What kind of TV do you have at home? What do you look for when shopping for a TV?
Note: This is a sponsored post. All opinions are my own.