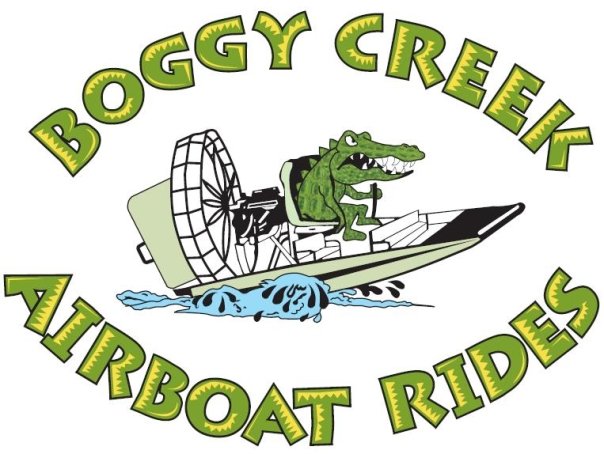 This post somehow slipped through my review cracks, but it wasn't because it wasn't fun! On our last day of vacation in Orlando my whole family got to go on a Boggy Creek Airboat Ride. I was able to take the ride with some of my favorite Bloggy friends last year, but it was such a better experience this time. The weather was beautiful, although a bit too hot. The kids were super excited to be there. I was nervous about taking the kids on a boat, but they loved it. They all wore their life jackets and headsets with no problems.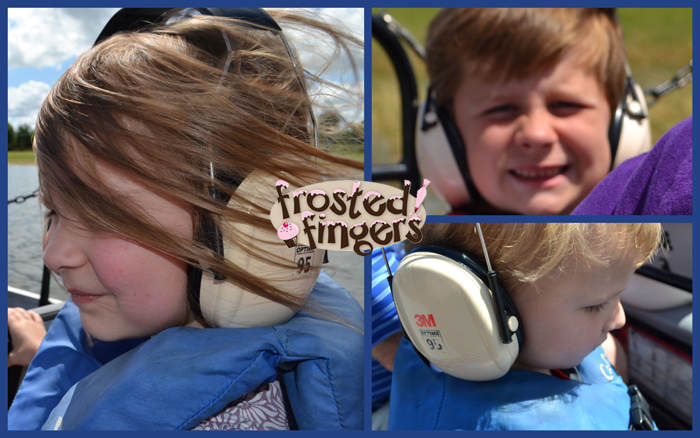 My suggestion to you is to take an earlier morning ride. The gators are more active first thing in the morning, I think. We only saw two or three baby gators when we went out. The ride was beautiful, though! We had a great time on the boat. I think the kids almost had more fun after we got off the boat, though!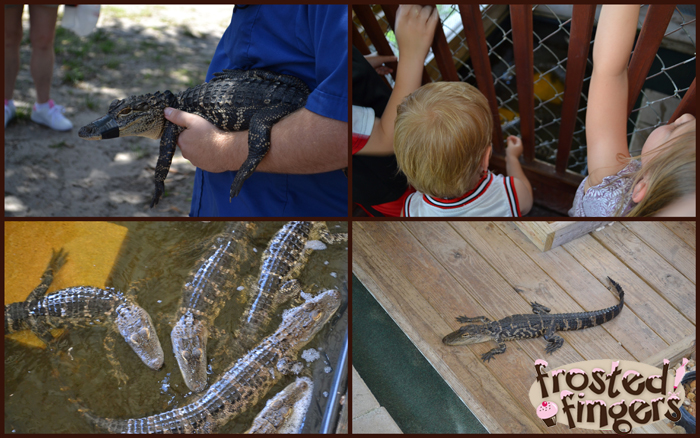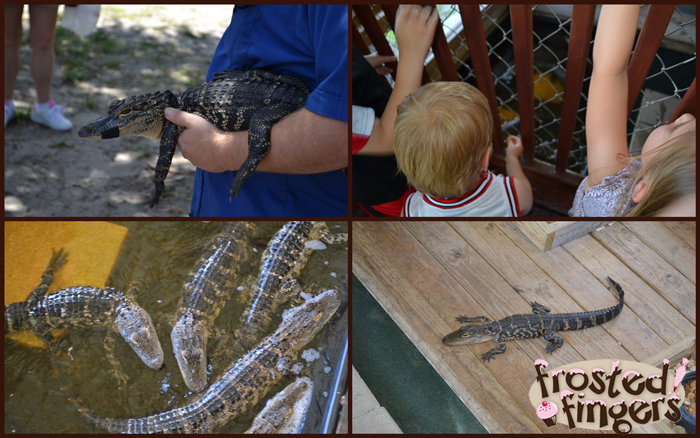 My kids had a blast feeding the baby gators and watching them fight with each other over the food. We took a silly family picture in front of a green screen and they also got to hold a gator! Little Man was the first one to raise his hand to hold it. I couldn't believe how brave he is! There was an adult in the same group as us who barely wanted to touch it! We each got a picture holding the gator. We only bought the pictures of the kids, because they cost a bit much to buy one of each person.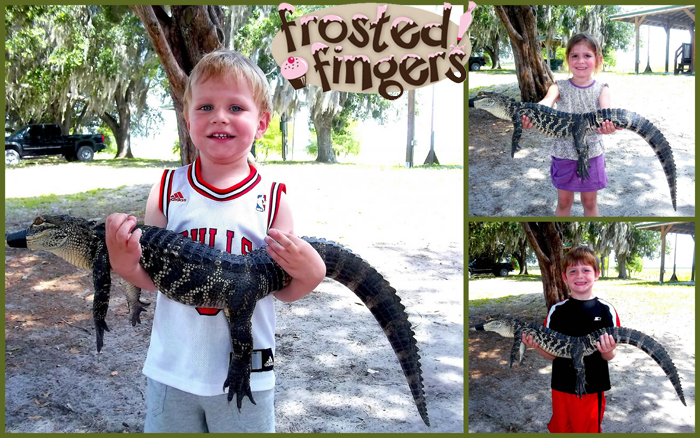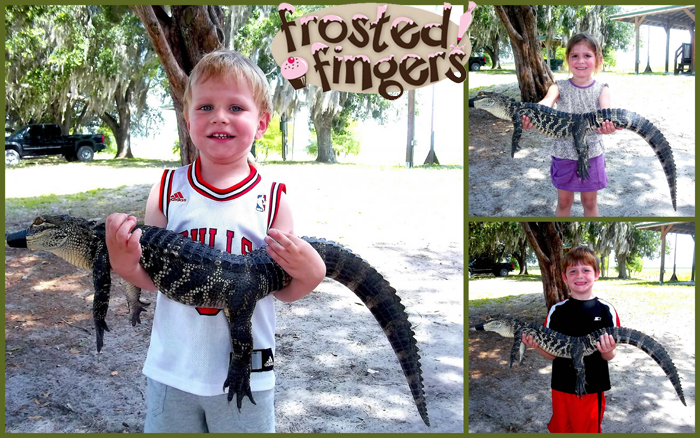 Boggy Creek has several options available for their airboat rides. We took the 1/2 hour scenic nature tour which costs $25.95 for an adult and $19.95 for children 3-10. Next time I think I'd rather take the one hour trip. I just didn't feel like I got enough time out on the lake. That one is $41.95 and adult and $36.95 a child.
Check them out at their website, Twitter and Facebook. They have photo contests on Facebook all the time. It's fun to see all the pictures taken by fans!
Note: My family received tickets for a 1/2 hour scenic nature airboat tour in exchange for a review. All opinions are my own.