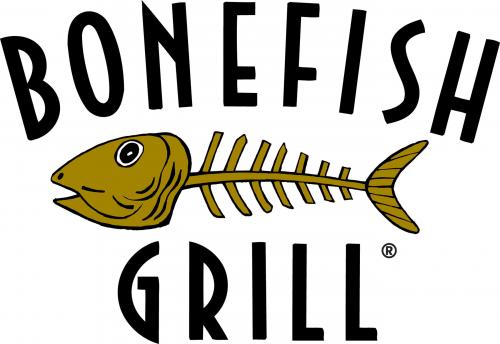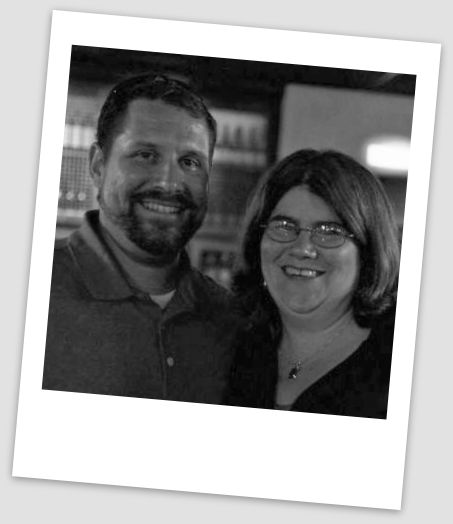 My husband and I were recently invited to Bonefish Grill to sample their menu and learn about their summer program called Taste the Notes. Every Thursday between May 24 and July 12 they have a special menu that pairs half glasses of wines with your musical taste. It's really a fun program and it makes it totally affordable to try wines you may never have had a chance to try! Each half glass is priced at $2, $3, or $4! I went into this dinner with an open mind and palette. I am NOT a fish eater. The only fish I normally like is Mahi Mahi. Bonefish did an outstanding job with the menu and wine pairings for the evening. They didn't do the typical "red wine goes with this and white wine goes with this". They gave us both a red and white wine to try with each grouping of foods. We even got to meet the mixologist from corporate Bonefish! It was a very intimate dinner. It was myself and three other bloggers: Cher, MJ and Allison and their guests. It was definitely a great time and very nice to have a date night with my husband!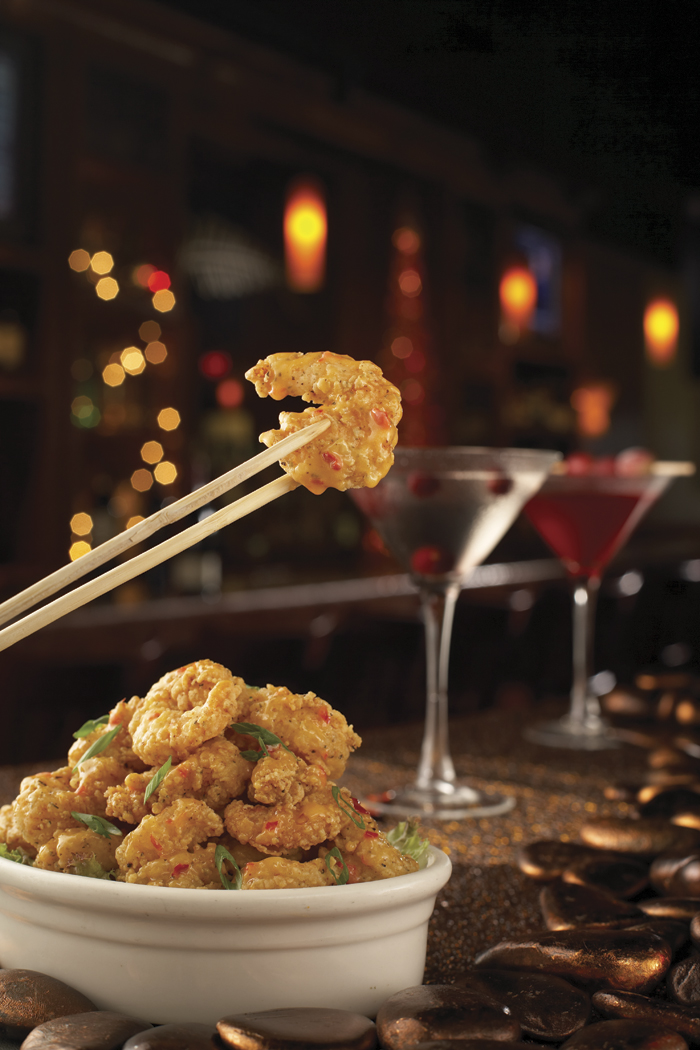 We tried 3 different appetizers. My absolute favorite was the bang bang shrimp. It was fried and tossed in a spicy sauce. I could have just stopped there and eaten that as my dinner! I've never been a fan of shrimp, but I LOVED this. We also tried coconut curry shrimp and ceviche. For dinner they went all out. We had grilled scallops served with fresh creamed corn that had jalepenos and bacon. It was the first time I ever had scallops and I loved them! We also had a Fontina Chop, Lily's Chicken, Pan Asian Salmon, and a Wagyu burger. That was one of the best burgers I've ever had! I don't like salmon at all, usually, but this one wasn't bad, which means others would probably love it!
Dessert, um wow! They gave us a peanut butter and jelly dessert. It's fresh made bread pudding with peanut butter ice cream and raspberry sauce.
It's not a runny bread pudding, it's more cake like. The peanut butter ice cream is awesome! Allison's mom has a peanut allergy, so she got creme brulee. I said that it is my favorite dessert so they brought me one out as well. It was excellent! They really took great care of us! I wish I could remember all the wines we tried. They were good!
Bonefish also has music playing in their restaurant that you won't hear anywhere else. It may be a song you know, but it's arranged and performed by some emerging artist. They pride themselves on the music and that's what brings you to Taste the Notes. They will tell you that if you like this specific type of music, you should try this type of wine. It's fun! So my recommendations are: Appetizer- Bang Bang Shrip, Main Course- Either the scallops or Wagyu Burger, and Dessert: Peanut Butter and Jelly Bread Pudding or Creme Brulee. I loved that their burger is great, because normally I wouldn't want to go to a fish restaurant and knowing there's another option is a good deal!
Note: I received a meal with my husband at Bonefish Grill in Schaumburg, IL in exchange for my review. All opinions are my own.