Having a trip to a new city can be a really enjoyable experience at any time. If you are in a position where you have the chance to see a new city, and you want to make the most of it, there are a lot of things to consider here. As it happens, following a few key tips could help you to really enjoy it all the more, and that is something that you should bear in mind as best as you can.
In this post, we are going to go through some tips on how you can see a new city in an afternoon. As long as you consider the following, you should find that it is quite a lot easier to do so. So let's take a look at what you might want to think about here.
Store Your Luggage
First of all, if you are on a stopover or otherwise only in the city for a short time, you might want to find somewhere to store your luggage. Not having luggage to carry around with you will enable you to speed up, avoid stress, and generally see a lot more of the city much more easily. Thankfully, these days it's relatively easy to find luggage storage in most cities, either at the airport or in other storage spots. And doing so is going to help you a lot.
Of course, if you are going only for a day, you could simply not take much luggage with you in the first place. It all depends on the situation, but it's good to know there are options either way.
Use Public Transport
In most cities, public transport is by far the best way to get around. It is quick and easy, usually quite affordable, and will very often be designed in such a way that it will take you to the tourist places you want to go anyway. Always look out for the different options – there might be taxi, train, bus and metro, not to mention trams, monorails or even a funicular or two! And you should also look out for any passes that the city might have. For instance, you might get 24 hour access to the metro for just a small amount of change. Those kinds of things can save you time and money all at once.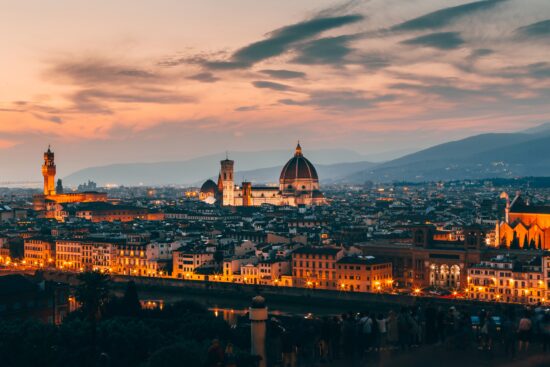 Or Walk
Of course, you can also choose to walk if you prefer, and there is something to be said for this too. Walking enables you to see so much more of the city than you would otherwise, and if you are the kind of person who likes to explore on your own, then walking is usually the best way to do so. Of course, it's slower, but if you are happy to just get lost and explore solo, this is something that you can definitely think about.
Make sure you do have at least some rough plan, however, as otherwise you might spend all your time being lost – not ideal if you only have an afternoon to spare.
Make A Plan
In fact, that is a pretty solid idea in general here. Having some kind of plan in place is going to help you ensure that you make so much more of the experience. You will at least then know what you roughly want to do. Even if you don't end up fitting everything in, you will be able to do most of it, and that is going to make a huge difference all in all. So that is something that you should certainly think about here. Make sure your itinerary is both specific and yet flexible, and that is the best of both worlds.
Stay Hydrated & Eat When Hungry
If you are not careful, you can quickly lose energy and patience. It's important that you are eating when you need to. In fact, the moment you notice you are hungry, just stop and eat. That is a good rule of thumb for avoiding the infamous traveling anger, and it means you'll keep your energy levels up generally. Similarly, carry a bottle of water with you and make sure that you drink from it regularly. If you can do that, you should find that you are going to have a much easier time and it will be so much more enjoyable in general.
Those are the main things you can do to see a new city in an afternoon without trouble.