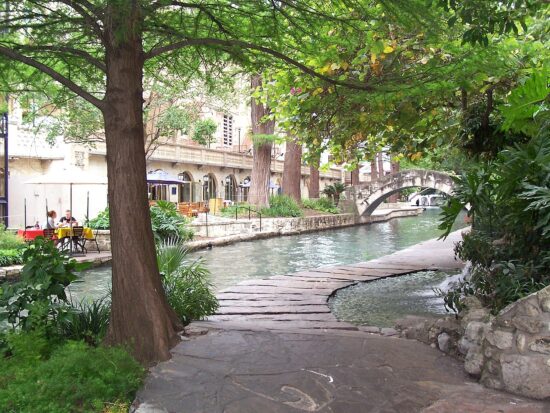 Image Credit: Desmarsol from Pixabay.
At some point or another, most people have thought about having an American vacation. When they think of this, they'll usually envision some of the more obvious places to go. New York and California are some of the more notable of these, but they mightn't be where you want to go.
Instead, you might want to go to one of the more non-obvious cities to visit in the U.S. There are more of these than you might've thought of, with them all boasting their own unique reasons and amenities. If you're considering a vacation in America, it's worth diving into three of these picks.
Cities To Visit In The U.S.: 3 Non-Obvious Picks
1. Nashville
Nashville is a great place to visit if you're a music lover, with the city being the heart of country music for decades. Almost every country artist has gotten their start here at some point or another, making it one of the funner cities to see and explore.
That doesn't mean you can only focus on the music while you're here. Between the southern comfort food, plenty of history, scenic views, and countless other things, you'll have more than a few things to keep you busy. You'll have a memorable American vacation before you even know it.
2. Philadelphia
Philadelphia is one of the more important cities when it comes to American history, with the Declaration of Independence having been signed here. If you're interested in American history, then it's a must-visit, even if you're only there for a few days. Add in the Liberty Bell, and there's no reason not to consider it.
There are also quite a few Philadelphia hotels to choose from, so you shouldn't have a problem finding something centrally located. You'll have an amazing time, and there'll be plenty of opportunities to take a few photos at.
3. San Antonio
Located in the south-central area of Texas, San Antonio boasts quite a bit of history and has been an integral part of the country's history in various ways. Home to the Alamo, it boasts quite a few places to see and things to do while you're there. You shouldn't have a problem filling up your vacation.
Between Mission San Jose, the River Walk, and Ranger Creek Brewing & Distilling, there'll be more than enough to do, no matter your interests. Even if you're looking to take in a bit of nature while you're there, there'll be more than enough for you to see and do.
Cities To Visit In The U.S.: Wrapping Up
There are more than a few cities to visit in the U.S., some of which are more obvious than others. If you want to go somewhere less traveled, it's worth avoiding some of these and focusing on other areas. Instead, other options can be well worth considering.
San Antonio, Philadelphia, and Nashville can be some of the better-recommended. Each with their unique cultures and histories, there's no reason why you shouldn't consider any of them.