You may be a hero for the world if you are a firefighter. But expect things to be different at home and in the family. Firefighter dads are often out of action when it comes to their family life. You may not be around on birthdays, school events, and holiday celebrations. Your partner probably drives the kids to school, take them for dental appointments, and looks after them when they are sick.
The absentee parenting model can cause distance from your children, no matter how much you love them. But a little effort can help you be a better parent without missing out on your professional responsibilities. You must invest that effort to strengthen the bond with your children. Although there are no parenting shortcuts for firefighters, you can follow these tips to give your best as a dad.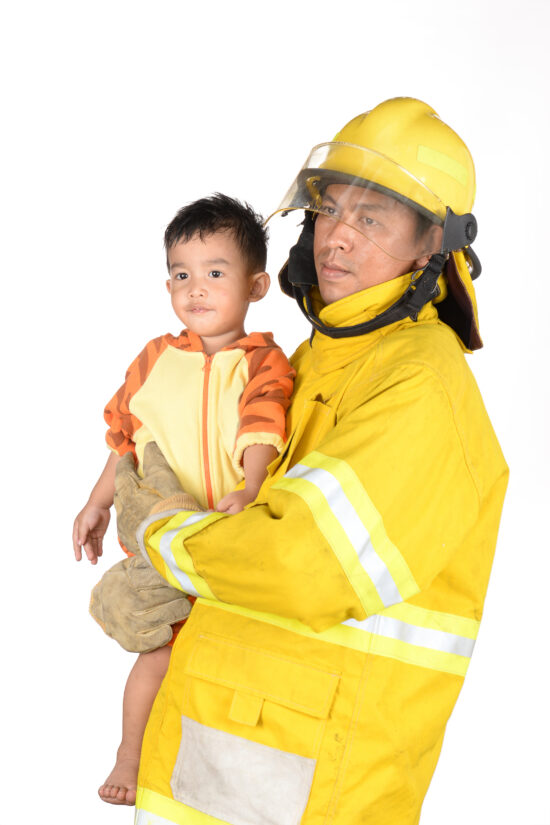 Schedule quality time when possible
Firefighting is a tough job with long working hours. You can expect a call at any time, in the middle of the night or during a holiday get-together. In fact, work-life balance is completely missing in the job role. But you must definitely schedule quality time with your kids whenever possible. Have dinner together and enjoy a family conversation on the evenings you are home. Take the kids out for a weekend picnic and long drives whenever you can spare time. Although you must get ample rest on your off days, you must set aside an hour for family time.
Take responsibilities at home
Being a firefighter means you may not share half of the workload at home. But taking part in domestic responsibilities makes you a better dad. It sets an example for your kids and shows that you care about them. You need not take up a paint project to impress your partner and kids. Just pick small tasks such as cooking a meal, washing dishes, or folding the laundry. You can steal time with your children by involving them in the housework. It enables you to have fun while doing chores and wrap them up sooner than later.
Prioritize your well-being
Working long hours in a physically demanding role can affect your health at some point. Mental stress worsens the situation. You must prioritize your well-being with adequate rest, stress management, regular medical tests, and timely treatment for your health issues. Being in good shape enables you to give your best to your loved ones. Prolonged exposure to firefighting foam is also a concern for firefighting professionals. You must stay ahead of medical issues with preventive checks. Luckily, you can claim compensation from AFFF (Aqueous Film-Forming Foam) manufacturers if you suffer from damage. You only need expert AFFF legal representation to establish your damages. The compensation can help with your treatment and provide financial security to your children.
Create memories with your family
Another parenting tip for firefighting dads is to create the best memories with their families. You face potential threats every day at work because fighting fire and saving lives requires risking your life first. Make the most of your precious time with your loved ones by clicking pictures, shooting videos, or writing a journal. You never know what lies around the corner, but these memories stay forever. They give hope and happiness to your family, regardless of what they may face in the future. If you are lucky and everything goes well, you have a treasure chest of the best moments of a lifetime.
Strengthen your relationship with your partner
Parenting requires a twosome, specifically if one parent is always short of time. But you need to build a foundation with a strong marriage before becoming the best parents to your kids. Focus on strengthening your relationship before anything else. Remember that they need love, care, and appreciation, which may be missing when they share their life with a dedicated firefighter. Plan romantic dinner dates with your spouse, share your fears and disappointments with her and seek her support. She can play an instrumental role in keeping the family together, so ensure that she is on your side.
Being a great dad is not easy if you are a firefighter because your kids expect you to be a father instead of a superhero. Of course, they will be proud to have a father who plays a savior for many. But they also want the fair share of love and attention they deserve as your kids. You can follow these easy parenting tips to be the best dad and a hero for your children.