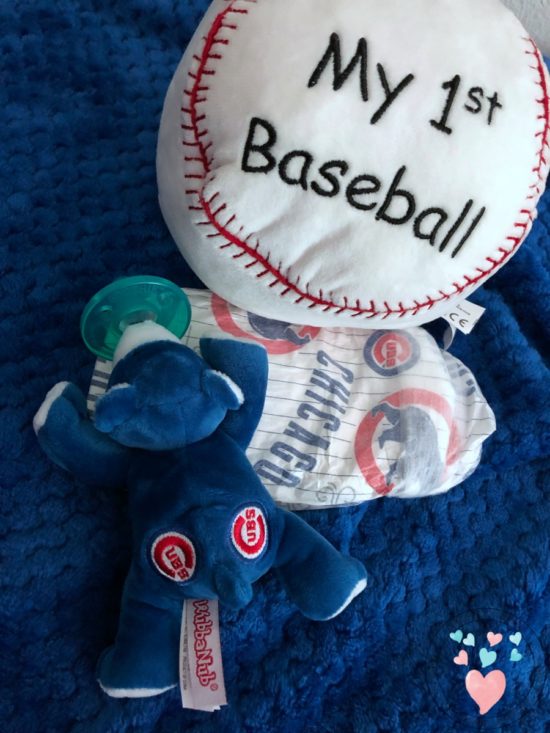 Are you major league baseball fans in your house? Do you have a little baseball fan being added to your family? You may want to check out the selections of Major League Baseball WubbaNub pacifiers now available. They have nine teams available: New York Yankees, St Louis Cardinals, San Francisco Giants, Kansas City Royals, Houston Astros, New York Mets, Los Angeles Dodgers, Boston Red Sox, and Chicago Cubs Wubbanub Pacifiers.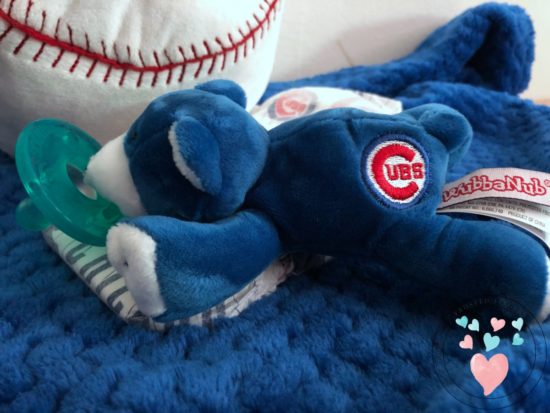 Whether you call it a binky, paci or soother, the pacifier is a pleasure for both baby and parents with its power to calm even the fussiest infant. According to the Mayo Clinic, most babies have a strong sucking reflex. Some babies even suck their thumbs or fingers before they're born. Beyond nutrition, sucking often has a soothing, calming effect. That's why many parents rank pacifiers as must-haves, right up there with diaper wipes! With WubbaNub's newest sports collection, even newborns can show some team spirit. Ballpark attendees will be amused to see the New York Yankees Bear – one of two Yankees pacifier/plush designs — available for purchase in Yankee™ Stadium retail stores.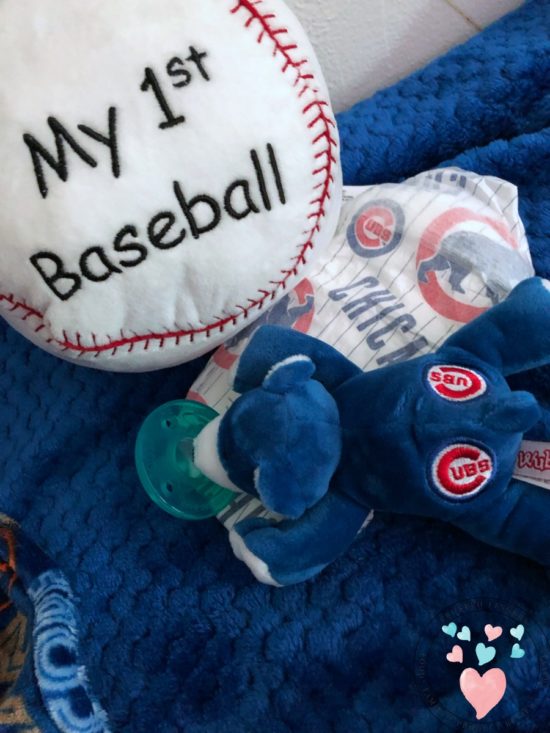 For anyone not familiar with the WubbaNub brand, they are a mainstay in hospitals, NICU and well-baby units nationwide. Made for newborns to baby's first tooth appearance, each pacifier is medical-grade silicone (hence latex free). The unique style of the WubbaNub pacifier allows it to remain close and easily positioned by the baby. Parents appreciate the fact that it's not easily dropped, lost or forgotten! WubbaNub is a safety-first company that mandates all infant/baby products are completely safety tested. The durable one-piece construction of the pacifier means no germs hiding between cracks. And there are no cords or clips. Parents can easily machine wash then air-dry their pacifier/plush friend.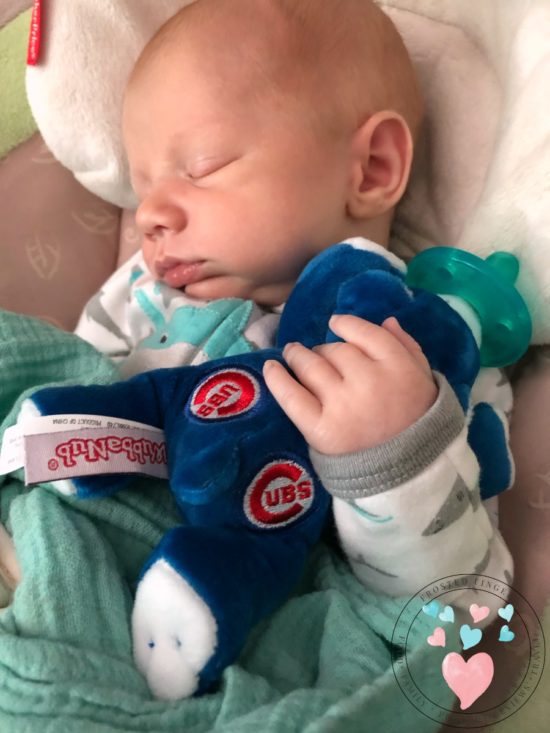 As you can tell, we are Chicago Cubs fans in our house. Baby S loves his Cubs WubbaNub. I love that the WubbaNub is a practical stuffed animal. I'm all about practical in my house now. We have six kids and don't have space for things just to have things. Maybe you aren't the one expecting a little one but you have a friend that is. Pick out their favorite sports team WubbaNub, get a cute outfit for the baby (may I recommend an outfit in 0-3 months), and maybe a gift card to the parents' favorite to go restaurant. I think these are the best, most practical gifts. I say getting the outfit in 0-3 months and no bigger than 3-6 months, because I was given a ton of outfits for Baby S that he may never wear because they are so big and may not be seasonally appropriate by the time he gets to that size. The restaurant gift card is because it's HARD cooking dinner with a newborn. Knowing a meal is handled gives such peace of mind.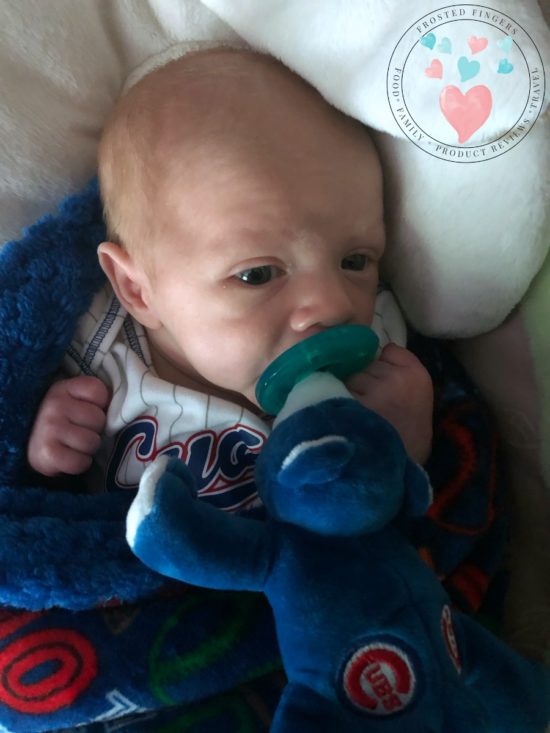 If you were going to pick out a Major League Baseball WubbaNub for your little fan, which would you choose?