Note: I received this blanket for review. I did not receive any compensation. All opinions are my own.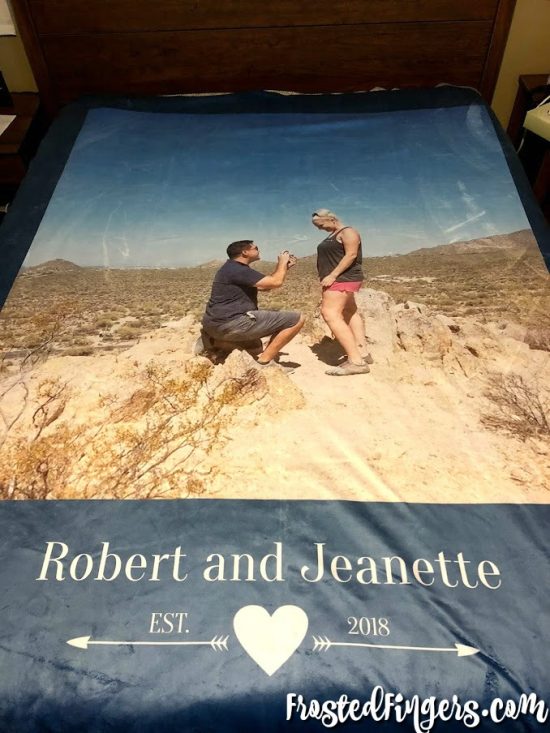 I was asked to check out the Sherpa Blankets from Collage.com and make one for myself. We have no shortage of blankets around our house so I decided to make one for my brother-in-law and his fiance as a wedding present. Now that I've seen and felt the blanket, I want to make one for our house as well! (Not of Robert and Jeanette, but of my family.)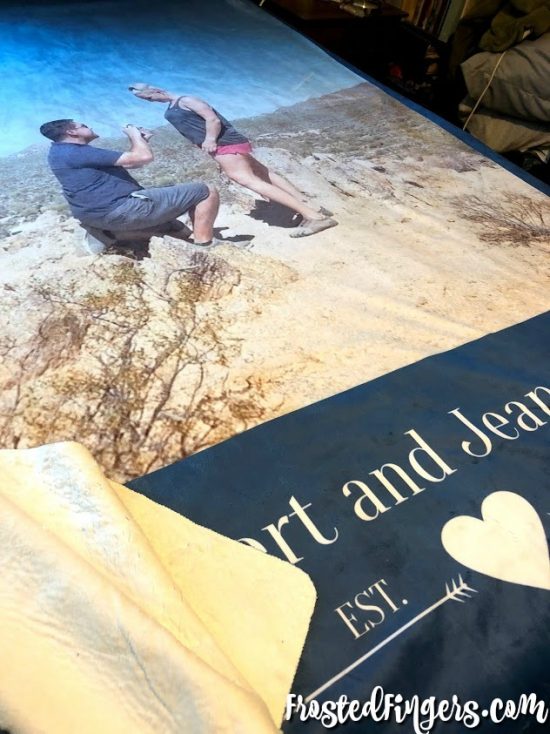 I got the Queen sized blanket which is 60×80. It does fit over the bed, but doesn't hang on the sides very long. You'd definitely want this as a top blanket, if you're actually putting this on your bed, with another blanket underneath. This would make an extra cozy, warm cuddle-up blanket on the couch, though. I love how soft and comfortable this sherpa blanket is. Obviously I did not cuddle on the couch with it since it's a present but I can totally imagine a nice cool night in front of a fire snuggling with this blanket.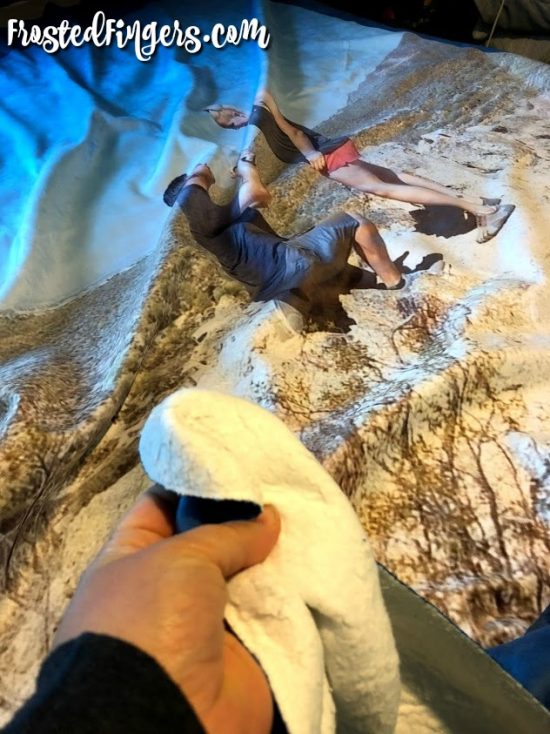 As you can see from this picture it's not a very thick blanket. For a thicker sherpa blanket, pick the plush option. The process to design your blanket is so super easy. You upload your photos from your computer, Facebook, Instagram and a whole lot of other places. You choose your layout, background, text, and more and then order.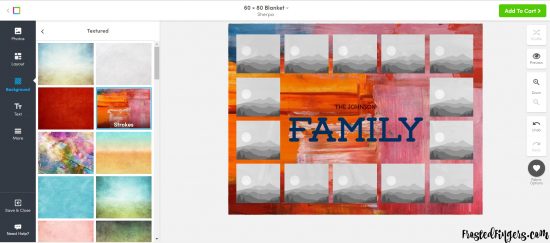 Order your own sherpa blanket at Collage.com starting at $79.99. They print and ship quickly. These could make a great Christmas present for Mom and Dad or Grandma and Grandpa. What would you put on your photo blanket?