My boys asked for Xbox 360 remotes for Christmas since we only have 2. While shopping for those at GameStop I decided I was also going to get them a new game to put under the tree as well. I asked on Facebook for some game recommendations and got some great ones so I figured I'd share them here.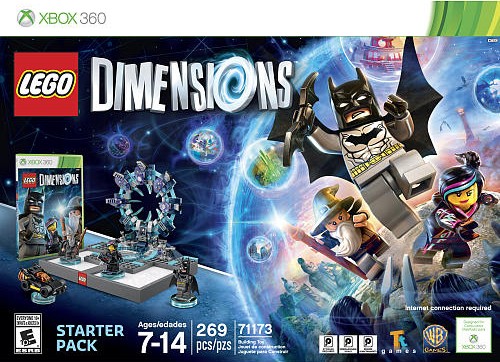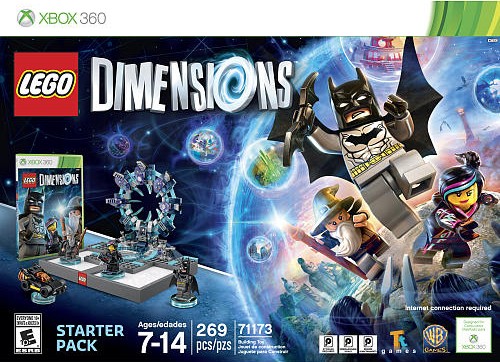 LEGO Dimensions Starter Pack
When a mysterious and powerful vortex suddenly appears in various LEGO® worlds, different characters from DC Comics, The Lord of the Rings and The LEGO® Movie are swept away. To save their friends, Batman, Gandalf and Wyldstyle bravely jump into the vortex and quickly find themselves fighting to save all of LEGO humanity.
Lego Dimensions Starter Pack $99.99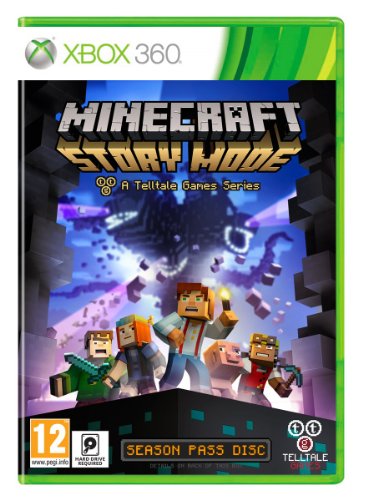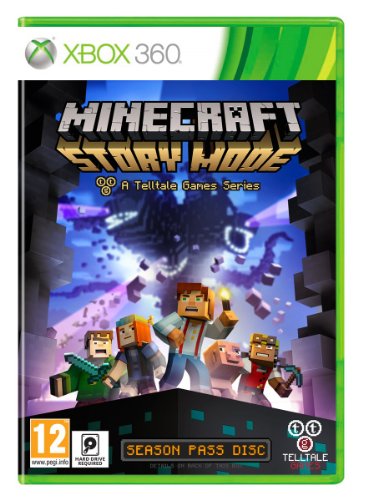 Minecraft: Story Mode
You are Jesse. You and your friends revere the legendary Order of the Stone: Warrior, Redstone Engineer, Griefer, and Architect; slayers of the Ender Dragon. While at EnderCon in hopes of meeting Gabriel the Warrior, you and your friends discover that something is wrong… something dreadful. Terror is unleashed, and you must set out on a quest to find The Order of the Stone if you are to save your world from oblivion.
Features:
Created by award-winning adventure game powerhouse Telltale Games, in partnership with Minecraft creators, Mojang
Featuring the voices of Patton Oswalt (Ratatouille, Agents of S.H.I.E.L.D), Brian Posehn (The Sarah Silverman Program, Mission Hill), Ashley Johnson (The Last of Us, Tales from the Borderlands), Scott Porter (Friday Night Lights, X-Men), Martha Plimpton (The Goonies, Raising Hope), Dave Fennoy (The Walking Dead: A Telltale Games Series, Batman: Arkham Knight), Corey Feldman (The Goonies, Stand by Me), Billy West (Futurama, Adventure Time), and Paul Reubens (Tron: Uprising, Pee-Wee's Playhouse)
A high-stakes family adventure that will take you to the Nether, the Farlands, and beyond!
You will drive the story through the decisions you make: what you say to people (and how you say it), and what you choose to do in moments of thrilling action will make this YOUR story
Minecraft: Story Mode $29.99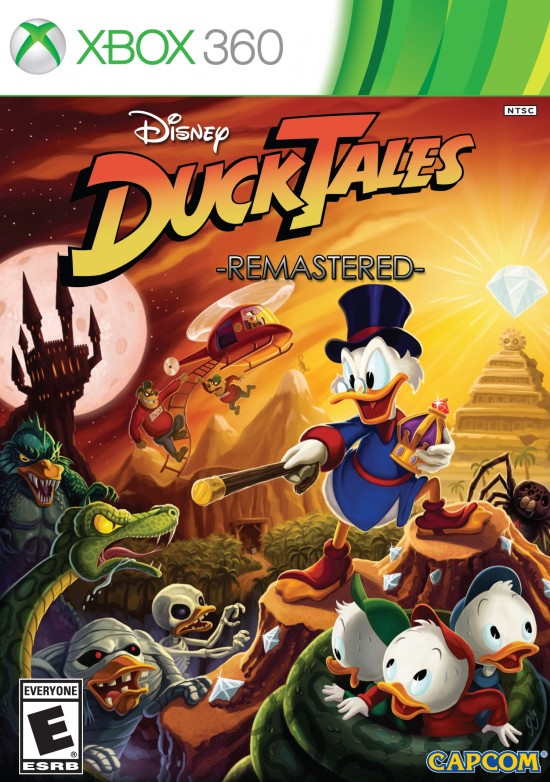 DuckTales Remastered
DuckTales: Remastered is a hand-crafted, beautiful reimagining of one of the most iconic 8-bit titles. Go back to one of the golden ages of gaming, but now refined with a level of detail that will please the most hardened Disney or retro Capcom fan. Featuring hand-drawn animated sprites, original Disney character voices talent and richly painted level backgrounds from the classic cartoon TV series, Scrooge McDuck and family come to life like never before. The gameplay retains the authenticity of its 8-bit predecessor, simple and fun, with slight modifications to improve gameplay flow and design. Embark on an authentic DuckTales adventure, as Scrooge McDuck and his three nephews, Huey, Dewey and Louie travel to exotic locations throughout the world in their quest to retrieve the five Legendary Treasures.
Relive the classic TV series from the 1980's – Follow the adventures of Scrooge McDuck and his three nephews, Huey, Dewey and Louie, as they fend off enemies including the Beagle Boys and Magica DeSpell, on their quest to obtain the five most impressive treasures from across the world
Redefined hand-drawn visuals – Developer WayForward have taken all the original visuals from the 8-bit game and significantly enhanced and recreated them as hand-drawn sprites, across a backdrop of beautifully re-envisioned level backgrounds
Authentic Disney experience – Some of your favorite Disney characters are brought to life by many of the original voice-over talent from the classic DuckTales TV series and stage backgrounds take their inspiration from the classic TV episodes.
Learn to pogo – In an all new tutorial level, learn the basic playing skills, including Scrooge McDuck's iconic pogo jump and cane swing
Visit the museum – Track your achievements, progress and status on the leader boards in Scrooge McDuck's new Museum
Cash in your coins at Scrooge McDuck's Money Bin – A new playable area, Scrooge's Money Bin allows players to track the amount of wealth accumulated and even take a swim through his latest spoils
Digitally enhanced soundtrack – Built from the original versions, the soundtrack for DuckTales: Remastered creates more modern amplified iterations of the classic melodies
Ducktales Remastered $14.99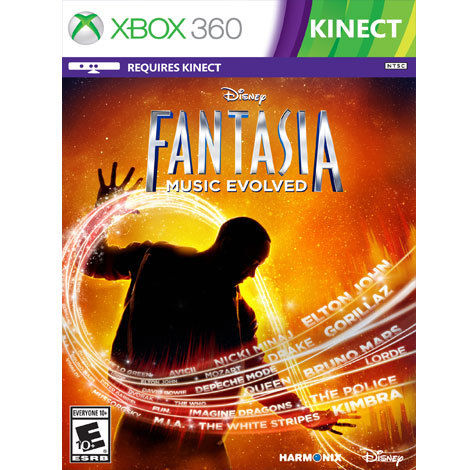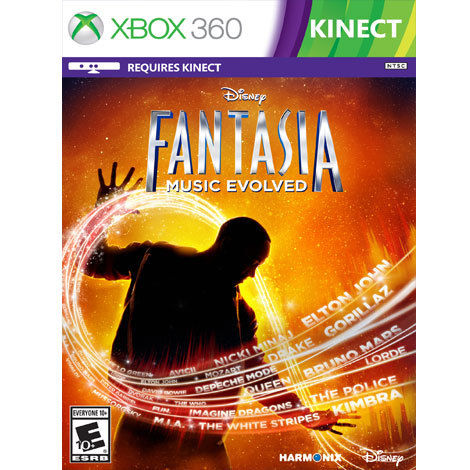 Disney Fantasia: Music Evolved
"Disney Fantasia: Music Evolved" is a breakthrough musical motion video game inspired by Disney's classic animated film "Fantasia." In the game, players enter the magical realms of Fantasia, selected by the legendary sorcerer Yen Sid, to hone their musical and magical prowess as his new apprentice. "Disney Fantasia: Music Evolved" takes players on an interactive and immersive motion-controlled journey through worlds of music and magic.
Players will control music spanning all genres and eras, including classics from the original film such as "Night on Bald Mountain" to over 30 hit artist selections ranging from chart-topper Bruno Mars to rock royalty Queen and electronic DJ and producer AVICII. Using Kinect motion control technology and natural, controller-free gameplay, players will control the musical flow of these hits, unlocking the power to transform the music and living world.
Designed by Harmonix, critically acclaimed creators of Rock Band and Dance Central and the world's leading music and motion gaming studio, players become the sorcerer's newest apprentice, exploring remarkable worlds and unlocking the magic within the music, with Disney Interactive's "Disney Fantasia: Music Evolved."
Features:
Perform your favorite songs from Bruno Mars, Queen, Fun., Kimbra, AVICII, as well as other world renowned artists and classical masters – using natural, gesture-based movements that put you in complete control of your own musical journey. Experience a full range of genres and style unique to each performance.
Transform and remix music via magical manipulators in real-time like never before, changing music in intuitive and surprising new ways.
Explore breathtaking environments with your motion controlled "muse" including the mysterious subaquatic world of "The Shoal," an enchanted printing press, and more;
Discover worlds filled with hidden musical interactions designed to engage players, encouraging them to unleash their creativity.
Record and share your musical creations with friends on YouTube via Xbox One's sharing technology.
Disney Fantasia $22.97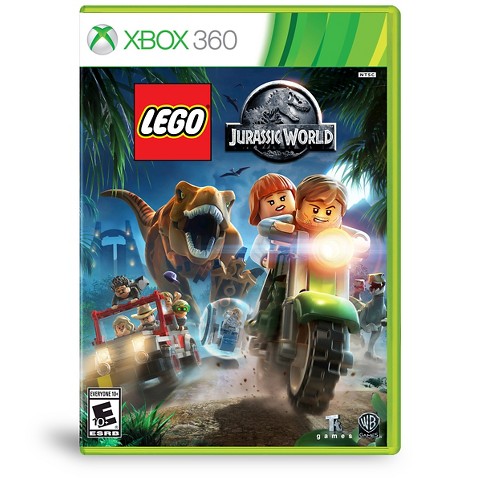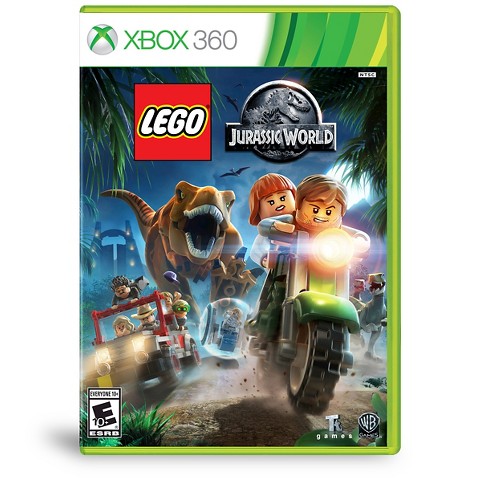 LEGO Jurassic World
Following the epic storylines of Jurassic Park, The Lost World: Jurassic Park and Jurassic Park III, as well as the highly anticipated Jurassic World, LEGO Jurassic World is the first videogame where players will be able to relive and experience all four Jurassic films. Reimagined in LEGO form and told in TT Games' signature classic LEGO humor, the thrilling adventure recreates unforgettable scenes and action sequences from the films, allowing fans to play through key moments and giving them the opportunity to fully explore the expansive grounds of Isla Nublar and Isla Sorna.
Features:
Relive key moments from all four Jurassic films: An adventure 65 million years in the making – now in classic LEGO brick fun!
Wreak havoc as LEGO dinosaurs: Choose from 20 dinosaurs, including the friendly Triceratops, deadly Raptor, vicious Compy and even the mighty T. rex.
Customize your own dinosaur collection: Collect LEGO amber and experiment with DNA to create completely original dinosaurs, like the Dilophosaurus Rex.
Populate and explore Isla Nublar and Isla Sorna: Put your unique dinosaur creations in to paddocks as you complete special Free Play missions.
Play with family and friends with easy access drop-in, drop-out gameplay option. (Available on console only.)
Lego Jurassic World $39.99
My friends actually gave me a few more ideas. Mostly any Lego game is definitely recommended. If you ever have any questions as to what you should get at GameStop, stop in and see them or contact them through their website. They are great at giving recommendations!