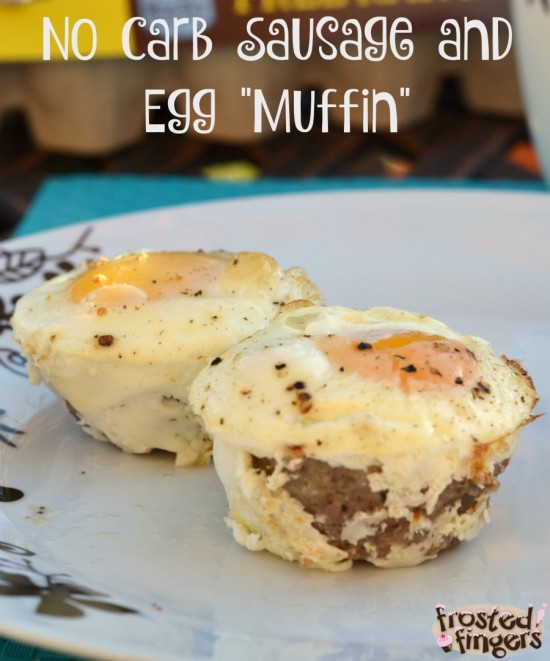 One thing I've eaten a LOT of since finding out I have gestational diabetes is EGGS! I eat eggs every day for breakfast and it's becoming challenging to find new ways to eat them. When I make fried eggs for some reason I don't like the whites. I can eat scrambled eggs, hard boiled eggs, deviled eggs… anything but plain fried egg whites. I keep seeing bacon and egg muffins on Pinterest and Facebook almost every day, but I've never seen it done with sausage!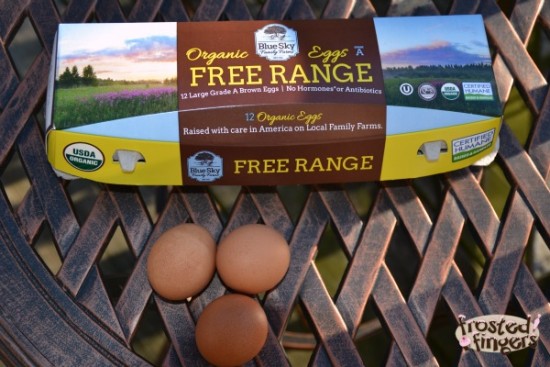 I was recently asked to create a recipe using eggs by Blue Sky Family Farms.
Blue Sky Family Farms hold to the highest Humane Farm Animal Care (HFAC) "Certified Humane" standards for Free Range and Pasture Raised eggs. To illustrate the difference and help consumers get to know their eggs, Blue Sky Family Farms introduces the Rating Animal Welfare (R.A.W.) Scorecard.

With its new tag line, "Ethical Eggs for the Humane Race," Blue Sky Family Farms holds to the highest standard of animal welfare. All hens get a Humane Farm Animal Care (HFAC) "certified" Free Range minimum of two square feet of outside space and more than 108 square feet of Pasture Raised space. Blue Sky Family Farms' eggs are raised by local family farmers throughout the Midwest. The R.A.W. Scorecard rates animal welfare in the egg industry across four levels from one star Caged to Pasture Raised with four stars. Cage Free is rated two stars and Free Range is three. In addition to great tasting humane eggs, families can feel good about their purchase supporting Family Farmers in America through Egg Innovations industry leading partner farmer contract lengths and returns.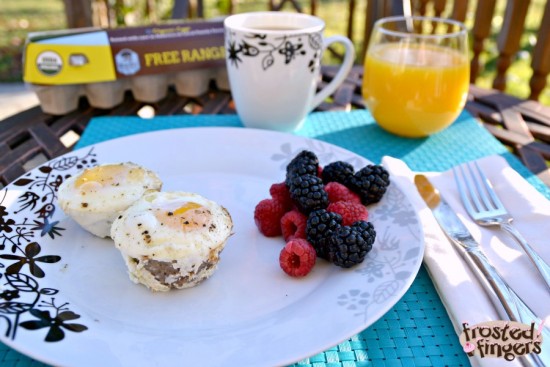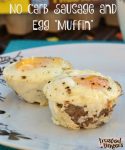 Easy No Carb Sausage and Egg "Muffin" Recipe
Ingredients
Roll of sausage or sausage patty

Egg

Salt

Pepper
Instructions
Preheat your oven to 350.

In a muffin tin press one sausage patty into the bottom in a cup shape.

Bake the sausage in the oven for 10 minutes.

Remove and drain sausage grease.

Crack an egg over the sausage and salt and pepper as wanted.

Bake your muffin(s) for 10-15 minutes longer, depending on how well you want your egg cooked.
I love how simple this recipe is and that you just make as many as you need to feed people. I would assume you could freeze these as well, but I'm not a big fan of reheated frozen eggs. I have felt really good being able to feed my family Blue Sky Family Farms eggs because I know they are organic and raised well. You can find them in the midwest in Whole Foods, Fresh Thyme, Kroger, Jewel-Osco, Mariano's, Martin's, Pete's Fresh Market, Festival Foods, Sendik's Food Market, and Strak & Van Til.
Note: This post was sponsored by Blue Sky Family Farms, but all opinions are my own.