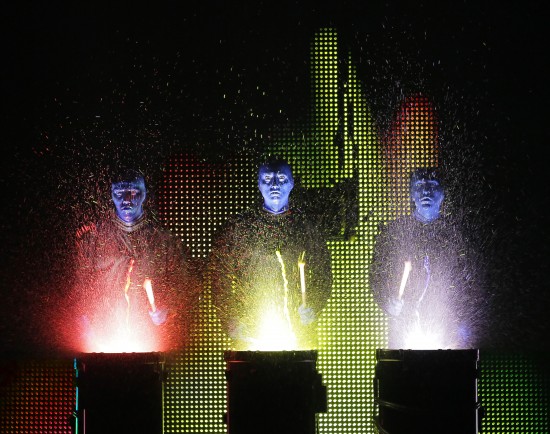 I first saw The Blue Man Group when I went to Vegas around 2003. I had wanted to see the show for as long as I could remember. I was in Vegas for work and had free time. I had no one to go with me but I didn't care. I bought my ticket and went to see them by myself. I LOVED the show! I bought the DVD at the end and couldn't wait to get home to show my husband. Later on when the Blue Man Group did the Complex Rock Band Tour my husband and I caught it in Orlando. Being a percussionist himself, he loved the idea of the show. He couldn't stop talking about the show for weeks.
In 2005, along came our first child. He caught the percussion bug from us. Ever since he was 2 I wanted to take him to see Blue Man Group. He loved watching the DVD and listening to drum corps and drumming along on his chest just like Daddy. I know the show in Orlando had an age limit as to how old you had to be to see the show. It always seemed there was never a good time to take Buddy to see the show because another baby was in the house.
Finally, this year the chance came. I was invited to bring a guest downtown Chicago to see The Blue Man Group on Briar Street. My daughter was super jealous that I wasn't bringing her along. Buddy was really excited to have a special night with me and to see The Blue Man Group finally.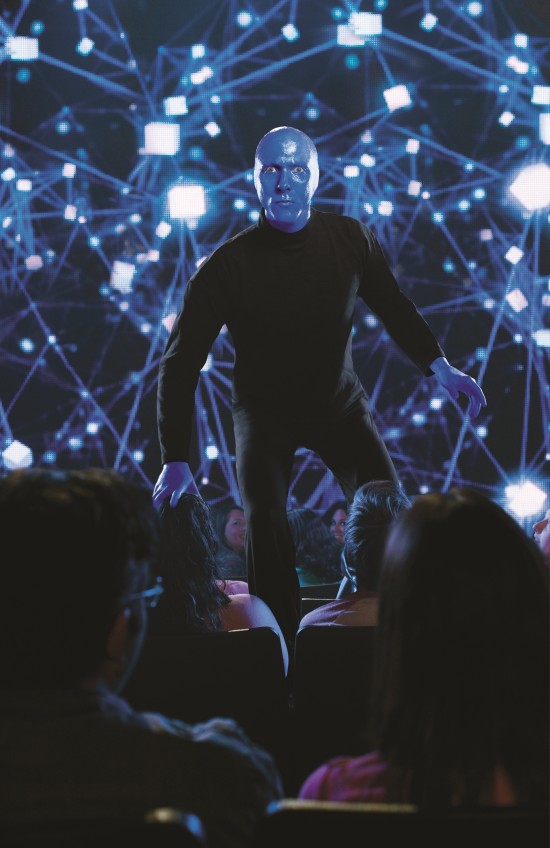 Buddy LOVED the show. He laughed like crazy during it and couldn't stop talking about it for over a week… just like Mom and Dad. I'll give you a little hint about going to the show in downtown Chicago: Leave EARLY!! We left our house with 1 hr to get to the show. It wasn't enough! The main lot for the Briar Street Theater is very small and the streets are really crowded. We ended up being almost 20 minutes to the show which was a bummer. We didn't get to experience the pre-show or see the store or anything. One other quick tip, please, if your child can't sit for the show yet, please don't bring him or her. There was a child in front of us that couldn't sit still at all. She was standing up and sitting down and hitting the lady sitting next to her. It was a big distraction for me as I am sure she was also a distraction for her neighbor.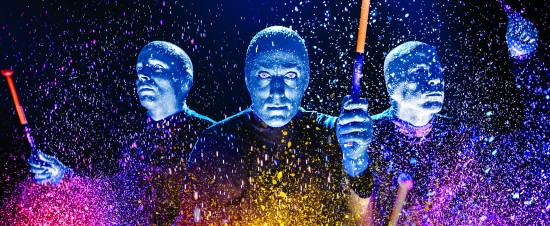 One really awesome thing that The Blue Man Group is doing at Briar Street in Chicago is they are having an Autism Friendly Performance on Sunday, October 4, 2015. The critically hailed Blue Man Group and world's leading autism science and advocacy organization, Autism Speaks, have teamed up to announce a collaborative Blue Man Group performance Sunday, October 4 at 4 p.m. Slight modifications will be made to the performance at the Briar Street Theatre (3133 N. Halsted) in order to better accommodate individuals with autism.
As guests enter the theater, Blue Man Group will create a calming environment for them to enjoy, complete with bean bags, dim lighting and quiet corners for anyone seeking a sensory break from the excitement of the show. Sound levels during the performance will be reduced at select moments and noise isolating headphones will be available for individuals upon request.Tickets to this performance are available for $49, with $5 from every ticket purchased donated to Autism Speaks. The proceeds from this show will be added to the $12,000 that Blue Man Group has already raised for the organization through audience donations during its April shows in Chicago. For more information and tickets, visit www.blueman.com/autismspeaks.
We love
The Blue Man Group
and I can't wait to finally take my whole family to see the show. Generally tickets run from $57.75-$97.75 per person and there are group discounts available.